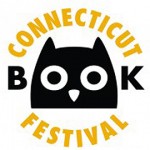 The first Connecticut Book Festival will be held at the University of Connecticut's Greater Hartford Campus on May 21‐22. The festival, a two day celebration of reading, writing, and books, will feature author readings, book signings, and storytelling, as well as other presentations and food.
The event will bring together writers and readers of books for adults and teens, and promote books and reading. Connecticut author Wally Lamb, whose books were New York Times bestsellers, New York Times Notable Books of the Year, and featured titles on Oprah's Book Club, is honorary chairman of the inaugural event.
UConn professors of English Sam Pickering and Gina Barreca, physics professor Ronald Mallett, and geology professor Robert Thorson are among the many other featured authors participating in the weekend of events at the Greater Hartford Campus, conveniently located off I‐84 and/or I‐91 in West Hartford.
For a full schedule of events, visit the Connecticut Book Festival website.
The festival is a partnership of the Connecticut Center for the Book at Hartford Public Library, Connecticut Commission on Culture & Tourism, Connecticut Humanities Council, Connecticut Library Association, Connecticut State Library, Thomas J. Dodd Research Center, UConn Co‐op Bookstore, and the University of Connecticut, Greater Hartford Campus.
For more information and an updated schedule of events, contact the Connecticut Book Festival at 860-704‐2214, or go to the book festival website.