Brain and Spine Institute
Elite Expertise in Brain and Spine Disorders
Two physicians from the Brain and Spine Institute describe UConn Health's collaborative approach to treating those suffering from brain tumors, strokes, and other disorders of the brain and spine.
Stress Pushes Brain Cancer Cells to Adapt
Glioblastoma multiformes are aggressive brain tumors with evasive properties. UConn Health is collaborating with The Jackson Laboratory for Genomic Medicine to study them, and have published evidence that potentially could provide insight leading to more effective treatment.
Can Polio Virus Help Treat Brain Tumors?
UConn Health is enrolling patients in a national trial testing a therapy derived from the polio virus paired with an established cancer medication to treat a type of aggressive brain tumor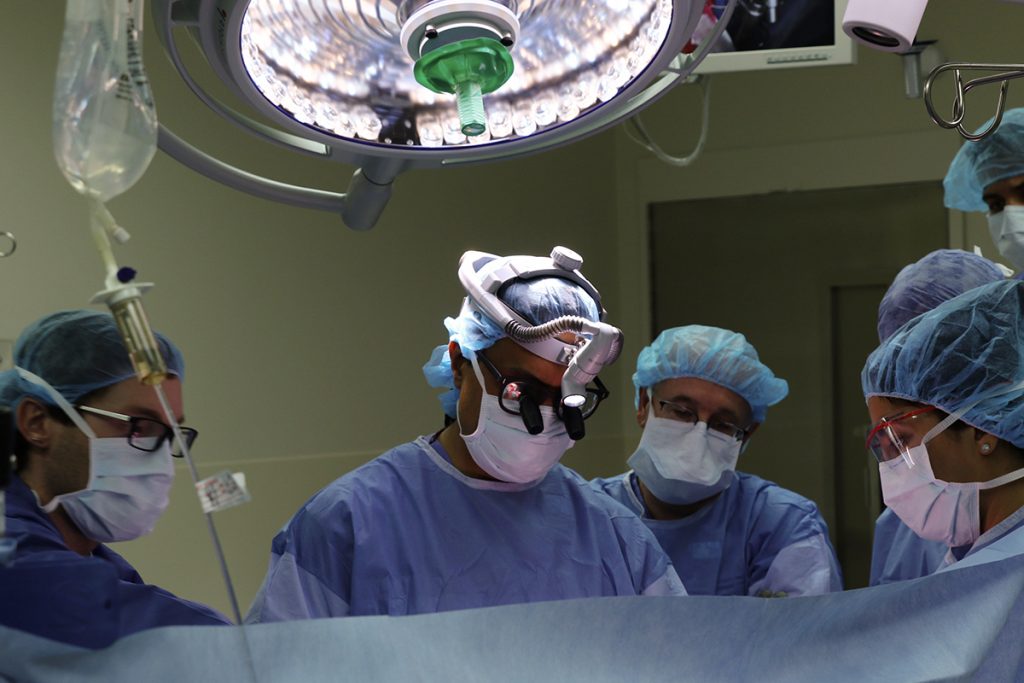 2021 Top Doctors Named by Connecticut Magazine
See which 43 UConn Health physicians have been named 2021 Top Doctors by Connecticut Magazine. Plus, read more about four UConn Health doctors and their additional unique talents beyond their daily practice of medicine.