Brain and Spine Institute
UConn Health Minute: Augmented Reality Spine Surgery
Augmented reality spine surgery allows surgeons to "see" your spine in 3D through the skin during spinal implant surgery. This "x-ray vision" gives UConn Health surgeons better control and visualization, with the goal of easier, faster and safer surgeries.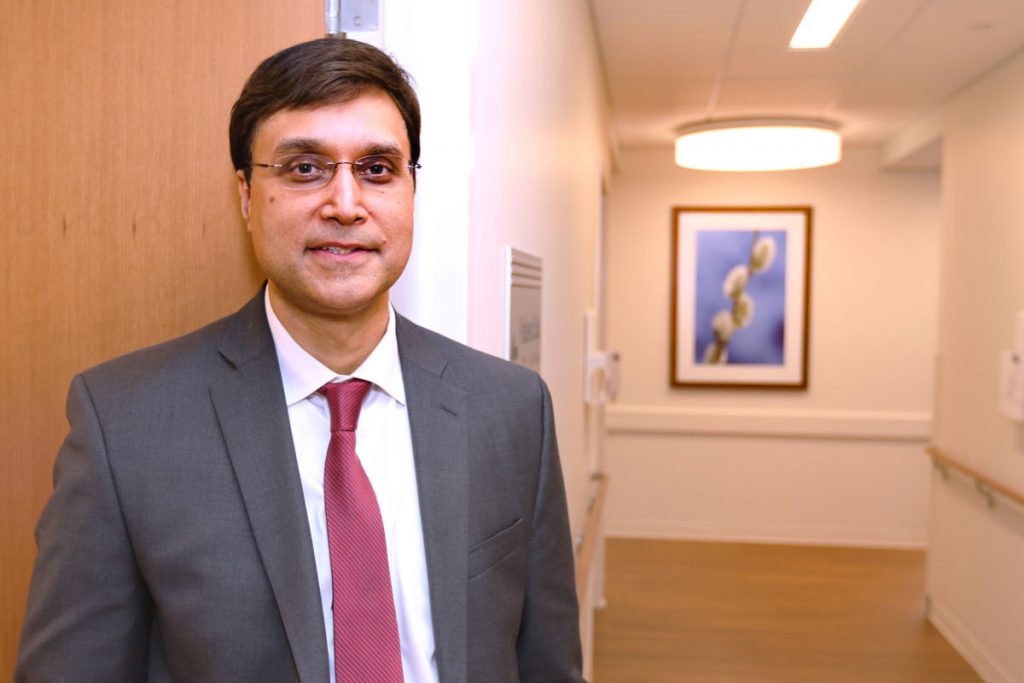 UConn Health Minute: Complex Spine Disorders
A complex spine disorder is a serious condition that can be painful and limit your daily activities. Because it's more difficult to treat, UConn Health has assembled a collaborative, multidisciplinary team who can expertly handle all aspects of your care.
Elite Expertise in Brain and Spine Disorders
Two physicians from the Brain and Spine Institute describe UConn Health's collaborative approach to treating those suffering from brain tumors, strokes, and other disorders of the brain and spine.