With more than 500 different Native American tribes living today in the United States, faculty and administrators at UConn have been working in recent years to raise the profile of Native American Studies as an academic discipline and provide students greater opportunity to explore their interests in this area.
Connecticut is home to five tribal nations: Mohegan, Mashantucket Pequot, Schaghticoke, Eastern Pequot, and Paugusset. Hundreds of other indigenous peoples reside throughout the Americas.
Despite this vast, enduring diversity in Native culture, "many people think of Native American Studies as a very parochial pursuit," says anthropology professor Kevin McBride, director of Native American Studies. "I don't think people appreciate how integrative it is."
Multidisciplinary Curriculum
Exploring Native American Studies is by no means limited to the historical study of a single tribe from the distant past. In establishing a Native American Studies curriculum, UConn has incorporated courses ranging across disciplines such as anthropology, English, geography, political science, and philosophy. And there are ongoing discussions about adding and adapting courses.
"UConn has recognized how important it is to be truly multidisciplinary," says McBride. "We cannot understand anything about Native people without understanding African American history, Colonial history, environmental history, law, or politics."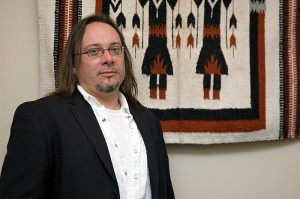 Many of the courses related to Native American history and culture have been offered to UConn students for roughly two decades, but only in the past several years have a minor and individualized major in Native American Studies been created. Launched at the Storrs campus in 2005 and at Avery Point in 2008, the program also covers contemporary Native American issues, from federal recognition to tribal governance.
The Native American Studies Program has expanded with the hiring of two Native faculty members during the past year: Margaret Bruchac and Theodore Van Alst. Yet the current coursework could be expanded beyond the humanities and social sciences, says assistant professor of comparative literary and cultural studies Van Alst, whose popular literature and film courses often cover Native American authors and artists.
"With Native Studies," Van Alst says, "there's politics, law, business, art, science, Native epistemology, indigenous plant knowledge, medicinal knowledge. Once you conceive of Native American Studies as a national discipline, then all the things that are attendant on a nation come into play and all of the disciplines then become involved."
Academic Opportunities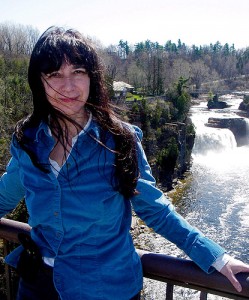 Bruchac, an assistant professor of anthropology at Storrs and coordinator of Native American Studies at the Avery Point Campus, says Native studies are a necessary element of American education. "Educators have an ethical responsibility to increase our students' awareness of, theorizing about, and intellectual engagement with indigeneity as an essential aspect of American and world history," she says.
"Native American Studies offers so many opportunities for interdisciplinary study," she adds. Bruchac is the resource coordinator for a new learning community at Avery Point that focuses on indigenous peoples and the environment. She has also designed a new course, Museum Anthropology, that features field trips to Native American museums in the region.
Students presently engaged in Native American Studies are benefiting from academic opportunities at the nearby Mashantucket Pequot Museum and Research Center, where McBride serves as research director. Here, they can participate in on-site archaeological digs, conduct research in state-of-the-art labs, access an extensive archival library, or hold internships as tour guides educating the public.
"A strong component of Native Studies at UConn is this place; it's huge in terms of combining academic experience with an applied experience," McBride says of the Museum and Research Center. In fact, the land on which the Museum stands is one of the oldest continuously occupied landscapes in the country, inhabited by Native people for more than 10,000 years. McBride calls it "one of the most amazing places you can imagine in terms of a sense of history and archaeology."
Further Growth
As far as the Native American Studies Program has come in recent years, there remains room for growth. McBride believes that a designated Native American Cultural Center on campus and funding for scholarships would help attract more Native American students to the University. There are currently about 100 students of Native American heritage at UConn.
"We want to be able to attract Native students here from around the country," he says. "We really have an opportunity to build up the program and become very visible."
Van Alst anticipates strengthening the program over time, adding graduate students and faculty focused on Native American Studies as well as a dedicated gathering space for speakers, tribal elders, and families. He also envisions enhancing the program with an introductory Native American Studies course, a language component, business classes, and a semester of "Study Abroad" at the sovereign Pine Ridge Reservation.
In an effort to expand local outreach and engagement, Bruchac has created a new Native American Advisory Committee that includes tribal leaders and educators from surrounding Native American tribes.
"The main thing is letting students know that Indian people are here. It's about making that space," says Van Alst. "You want to show the communities and the folks around here that if they send their sons and daughters here, that they can learn about their culture if they choose to, and even if they don't, that their culture is respected and has a place within the academic world. That's really important."
Three Native scholars have graduated with doctorates from UConn in the past few years; a Nipmuc scholar will soon finish her doctorate; and several Mohegan tribal members will be among the new students at the University this fall.