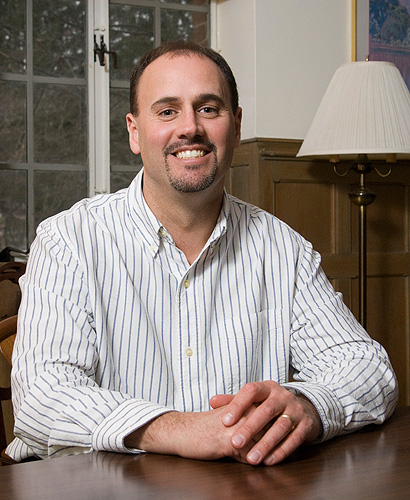 Despite the importance of timely follow-up care for cancer survivors, a recent study shows that more than two million of them did not get one or more needed medical services in the previous year because they couldn't afford it.
There are approximately 12 million adults in the United States with a history of cancer, and they tend to be in fair or poor health compared to adults who have never had cancer.
For cancer survivors, making regular visits to the doctor to check for recurrence and second malignancies, and maintaining prescribed medications to continue general preventative care are vitally important components of follow-up care.
"The prevalence of forgoing medical care in individuals with a history of cancer is greater than in the general U.S. population," says Keith M. Bellizzi, a co-author of the study, which was published recently in CANCER, the peer-reviewed journal of the American Cancer Society. Bellizzi is an expert on cancer survivorship and an assistant professor in the Department of Human Development and Family Studies in the College of Liberal Arts and Sciences at UConn.
"This lack of access to care for up to a year is a significant public health concern, given the growing number of cancer survivors with unique medical needs," he says. These needs include active surveillance for recurrence and new malignancies, monitoring and managing late health effects of treatment, and mental health issues.
The research analyzed data from the 2003-2006 National Health Interview Survey, an annual national, in-person survey of approximately 30,000 to 40,000 households in the U.S. that is used to track trends in illness and disability in the United States. Data from 6,602 adult cancer survivors and 104,364 individuals with no history of cancer who were surveyed were included in the study.
The research was conducted through the Office of Cancer Survivorship at the National Cancer Institute and supported by funding from the National Institutes of Health. The study's lead author was Kathryn Weaver, of the Wake Forest University Baptist Medical Center in Winston-Salem, N.C. In addition to Bellizzi, other authors included Julia Rowland, director of the Office of Cancer Survivorship at the National Cancer Institute, and Noreen Aziz, a former senior program director at the Office of Cancer Survivorship.
The analysis revealed that 18 percent of U.S. cancer survivors, which would mean an estimated more than two million individuals, did not get one or more needed medical services in the past year. The study also looked at ethnic and racial disparities among cancer survivors and found them largely reflective of those in the general population.
Cancer survivors under the age of 65 years were 55 percent more likely to delay or forgo all types of medical care than their same age peers without a history of cancer, the researchers found.
"This is important because cancer survivors have many medical needs that persist for years after their diagnosis and treatment," says Weaver.
Hispanic and black cancer survivors were more likely to go without prescription medications and dental care than white survivors.
"Though ethnic and racial disparities largely reflect disparities in the general population, increasing access to care for all people with cancer is an important public health goal," Bellizzi says.
Among cancer survivors, the prevalence of forgoing care in the past year due to cost was 7.8 percent for medical care, 9.9 percent for prescription medications, 11.3 percent for dental care, and 2.3 percent for mental health care.
Some cancer survivors may qualify for financial assistance in paying for their medical care or medication. People interested in learning more about available resources and programs can go to the National Cancer Institute website for additional detailed information.