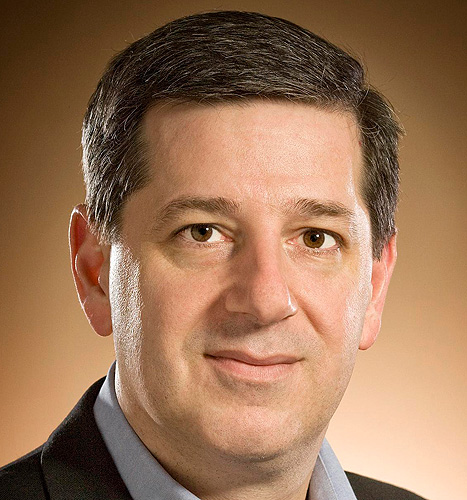 William S. Simon, who earned his bachelor's and master's degrees from UConn, was promoted to president and chief executive officer of Walmart U.S. on June 29.
"Bill is a strong leader who has made a positive difference from his first day at Walmart," said Mike Duke, President and CEO of Walmart, in a statement announcing Simon's promotion. The company has retail units in 55 different countries. Simon will report to Duke.
"He's been responsible for successfully running more than 3,700 stores and leading 1.3 million associates in the U.S.," Duke said. "Bill transformed the customer experience at Walmart through faster service, a friendlier shopping environment, and cleaner stores. He also helped develop and launch our game-changing $4 prescription drug program, and has continued to drive innovation and improvement throughout Walmart U.S."
Simon, 50, earned a bachelor's degree in economics from UConn in 1981, and an MBA in 1988. He joined Walmart in 2006, and most recently held the position of chief operating officer. Simon also worked for Florida Gov. Jeb Bush as Secretary of the Florida Department of Management Services. He retired from the U.S. Navy Reserve after 25 years' service.
Simon hasn't forgotten UConn. He gave the keynote address during the School of Business's celebration of the MBA program's 50th anniversary in 2007, and gave a presentation to MBA students in 2009.
Simon and his wife, Tammy Kay Simon, who earned a bachelor's degree from UConn's School of Nursing in 1988, live in Bentonville, Ark., with their two sons.