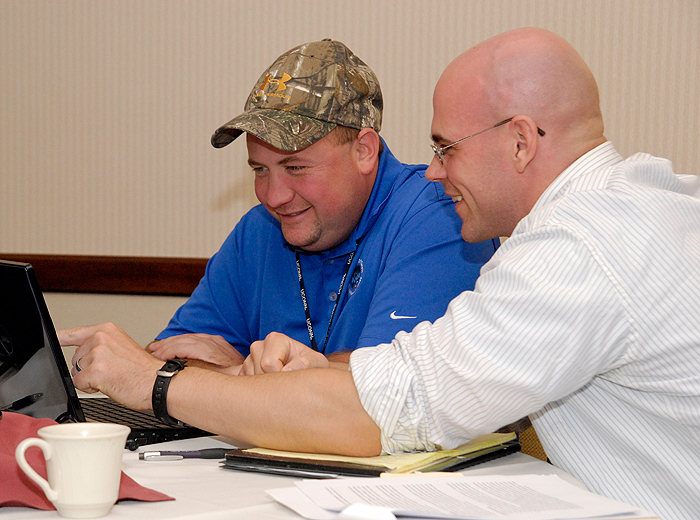 Disabled U.S. Iraq and Afghanistan war veterans are returning home to few opportunities. Starting a business is considered far-fetched. But UConn's new Entrepreneurship Bootcamp for Veterans with Disabilities promises a chance at success.
According to government statistics, 20 percent of veterans with a service-connected disability are unemployed, a number more than twice as high as the current U.S. unemployment rate. The Entrepreneurship Bootcamp for Veterans with Disabilities strives to change that by providing career training, education, and job creation for disabled U.S. veterans.
The UConn School of Business is the newest member of this innovative program, which is offered by a group of five internationally prominent business schools, in collaboration with the Whitman School of Management at Syracuse University.
UConn MBA student Mike Zacchea is the Connecticut face of the Entrepreneurship Bootcamp for Veterans with Disabilities at the Stamford campus. Zacchea suffered a traumatic brain injury in Iraq, during the second battle of Fallujah, when he was hit by a blast from a rocket-propelled grenade.
"The negative spiral of joblessness and homelessness is happening much faster in this generation of vets than in previous generations," says Zacchea, a well-known advocate for veterans. "So there is a real need to give these veterans the tools they need to become successes."
UConn's first class of entrepreneurial veterans is attending classes on campus, beginning Sept. 18. A 'graduation' ceremony Sept. 25 at the Hartford Downtown Marriott will include the UConn Honor Guard escorting graduates, and a seat will be reserved to honor all servicemen who did not return from duty. UConn alumnus Bill Simon '81 , the newly named Walmart U.S. president and CEO, is the featured speaker. Simon is a retired officer from the U.S. Navy and Navy reserves, with 25 years of service.
The bootcamp is free to eligible veterans, and is being offered at UConn, Syracuse, UCLA, Purdue, Florida State, and Texas A&M University. It consists of a 45-day online course prior to residency, a nine-day residency at the selected school, and a 12-month mentoring program following graduation. The program is unique in terms of the population served, the consortium of schools involved, and the funding, which derives from private rather than government sources.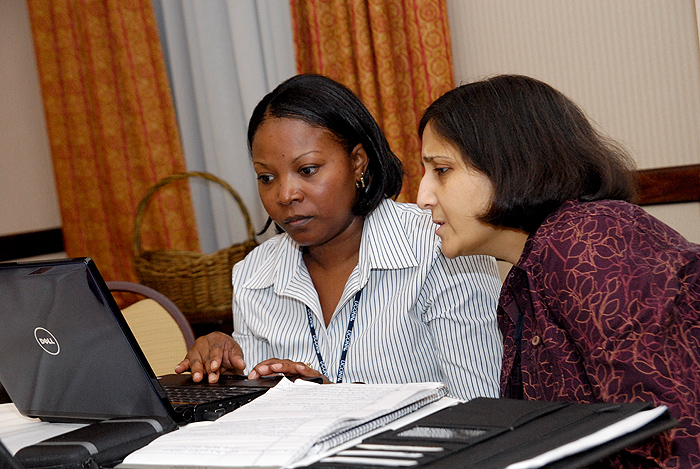 "It's gratifying to see how excited the vets are about starting their businesses, which represent a whole new chapter of their lives," says Kathleen Dechant, the program's director and a professor of management at the School of Business. "Despite their disabilities, they are determined to do what it takes to launch their ventures. They spend every possible moment at the bootcamp working on their business plans."
The program already has a record of success: Since Syracuse founded it in 2007, more than 200 veterans have completed it. Eighteen months after the first class graduated, 65 percent had successfully launched new ventures, 11 percent were employed in industries relevant to areas in which they planned to start a business, and 11 percent returned to school full-time. In 2009, the U.S. Army named the Entrepreneurship Bootcamp for Veterans with Disabilities a national "best practice" for programs serving soldiers and their families.
Those interested in contributing to support veterans outreach in the School of Business may send checks made out to the UConn Foundation, with 'veterans outreach' in the memo line, to the UConn Foundation, 2390 Alumni Drive, U-3206, Storrs, CT 06269 or visit the UConn Veterans Outreach website.