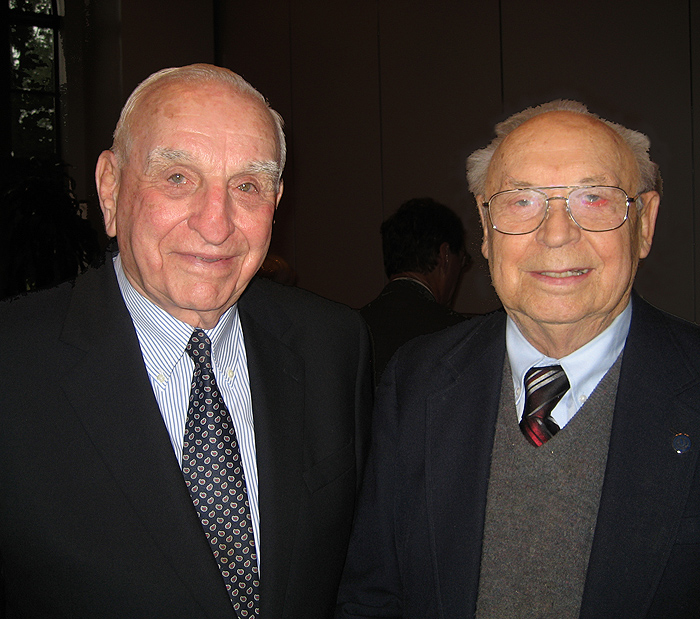 Just days after a UConn study reported that agriculture in Connecticut contributes up to $3.5 billion annually and is responsible for 22,000 jobs in the state, the University of Connecticut Wednesday announced a gift of $1 million from former Johnson administration budget director Charles J. Zwick '50, '51 to its College of Agriculture and Natural Resources. The gift is part of the University's $600 million capital campaign, Our University. Our Moment. The Campaign for UConn.
Zwick is a graduate of the College, and a former Harvard professor who was director of the U.S. Office of Management and Budget under President Lyndon B. Johnson. During his tenure, he achieved the distinction of being the last person to achieve a balanced federal budget until the Clinton administration did so 30 years later. A noted economist, banker, and author, in 1968 Time magazine called him "an expert on government reorganization."
Zwick, who came to campus Tuesday for a ceremony marking his gift, addressed an audience that included UConn President Philip E. Austin, numerous university officials, and Zwick's wife, Barbara. Also in the audience was his UConn roommate from 60 years ago, Bernard Dzielinski '50, '52, of Ridgefield. The two have remained close over the years.
"I graduated from high school at 16, and a few people told me I ought to go to college," said Zwick, who grew up in Southington and learned his ABCs in a one-room schoolhouse there. "Going to UConn changed me dramatically. And now I'm at that stage in my career when I am asking, 'Who made a difference?' UConn opened up a whole new world for me, and that world changed me forever."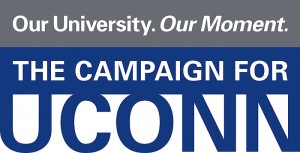 As a result of Zwick's gift, UConn's internationally renowned Food Marketing Policy Center will be renamed the Charles J. Zwick Food and Resource Policy Center, pending approval by the University's Board of Trustees. The gift will enable the center to expand the scope of its research to include food systems, land-use planning, and natural resource management. It also will address a critical need for economic analysis of issues centering on food and agricultural markets. The Department of Agricultural and Resource Economics hosts the Food Marketing Policy Center, as well as editorship of Agribusiness: An International Journal. Both the center and the journal are leaders in quantitative agribusiness and policy analysis.
Private gifts have become essential to UConn's continuing success as the state's economy works to realign itself.
"UConn for so long did not solicit private gifts," said President Austin, "and the UConn Foundation in the mid 1990s changed all that." Looking directly at Zwick, he said, "Charlie, you have our gratitude."
Later, Zwick said, "I believe this gift will energize the college's ambitions. With a relatively new dean, and a new president coming in, now is the time to act."