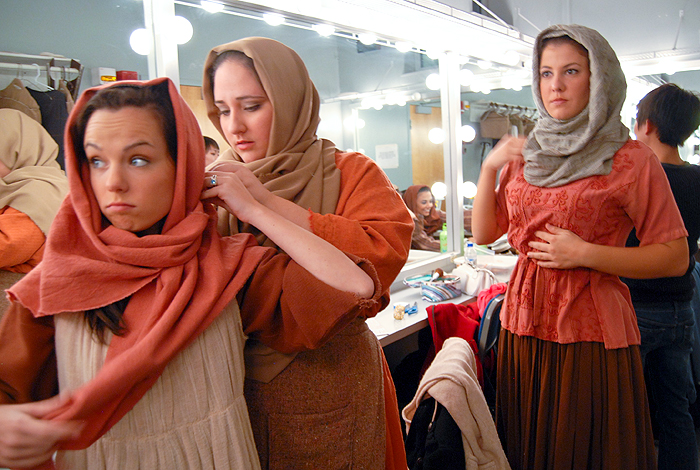 The School of Fine Arts and its departments of music and dramatic arts are joining forces to present the world premiere of Sheila Silver's chamber opera, The Wooden Sword. The cast and crew will consist of a special collaboration of graduate students, alumni, and faculty from the School of Fine Arts. Opening night is Friday, Nov. 5 in the Nafe Katter Theatre on the Storrs campus.
"This production represents several important firsts for the School of Fine Arts," says Robert Miller, a professor of music and producer of The Wooden Sword. "Above all, it is the world premiere of an important new work by a major composer. But it's more than that. This production is the first large-scale collaboration between all of the performing arts units of the University of Connecticut.
"Opera is a huge undertaking, and there are over 70 people directly involved with bringing this production to the stage," says Miller. "Production personnel include faculty and staff from the School of Fine Arts Dean's Office, the Jorgensen Center for the Performing Arts, von der Mehden Recital Hall, and the academic departments of music and dramatic arts. Everyone is contributing 'what they do best.'"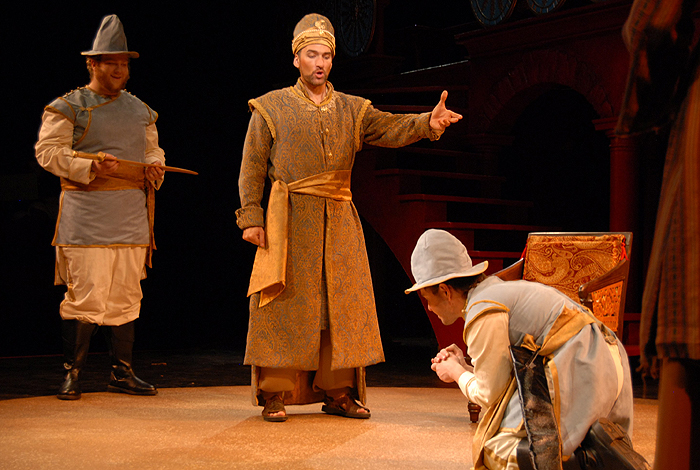 From the moment the curtains rise, the audience will be transported to another world with the exotic and enchanting rhythms of the Near East. With its origins in Afghan and Jewish cultures, The Wooden Sword, like all classic folktales, presents a timeless message that all ages can appreciate.
The operatic performance of The Wooden Sword tells the tale of Zamani, a powerful but anxious king who seeks to discover the secret of happiness from Hazim, a poor cobbler. Disguising himself as a wanderer one night, Zamani visits Hazim and his family and witnesses their joyful singing. The king then makes a series of decrees intending to reduce Hazim to despair, unconvinced that the cobbler can stay true to his philosophy – to trust in joy and not fear. Unaware that he is being tested, the cobbler still manages to outwit the king at every turn through humility and cleverness, presenting King Zamani with a new perspective on life.
In 2007, Silver was awarded the Raymond and Beverly Sackler Music Composition Prize, a prestigious international award that offers the winning composer prominent recognition through live performances and recordings. The Raymond and Beverly Sackler Prize, presented by UConn, is one of the largest composition prizes given by any university in the world.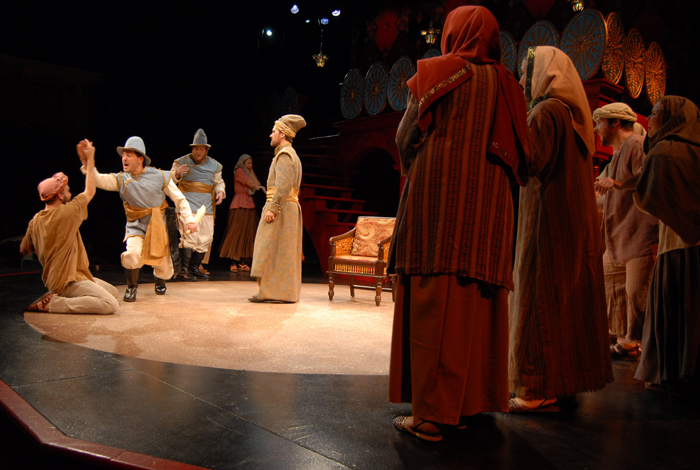 Silver studied under Erhard Karkoschka, Gyorgi Ligeti, and Arthur Berger as a graduate student of the arts, and has since had her works commissioned and performed by numerous orchestras, chamber ensembles, and soloists throughout the world, including the Los Angeles Philharmonic, Tanglewood, the Seattle Symphony, the RAI Orchestra of Rome, and the Lithuanian State Symphony Orchestra. Silver is a recipient of the Rome Prize and the American Academy and Institute of Arts and Letters Composer Award, and a two-time winner of the International Society for Contemporary Music (ISCM) National Composers Competition. Her works are known for their distinct fusion of the tonal and atonal worlds and intricate tempo that attests to her mastery over music.
The German newspaper Wetterauer Zeitung had this to say about Silver's work: "Only a few composers in any generation enliven the art form with their musical language and herald new directions in music. Sheila Silver is such a visionary."
Jeffrey Renshaw, a UConn professor of music and conducting, serves as conductor and musical director for the performance. Board of Trustees Distinguished Professor of Dramatic Arts Gary English is the stage director, and UConn Concert Choir director Michele Holt is chorus mistress. Other members of the creative team include scenic designer Michael Anania, head of design and production and associate professor-in-residence at UConn; lighting designer Calvin Anderson, a UConn graduate student; and costume designer Ashley Fong, a UConn undergraduate whose costume designs for the opera will serve as the basis for her senior thesis.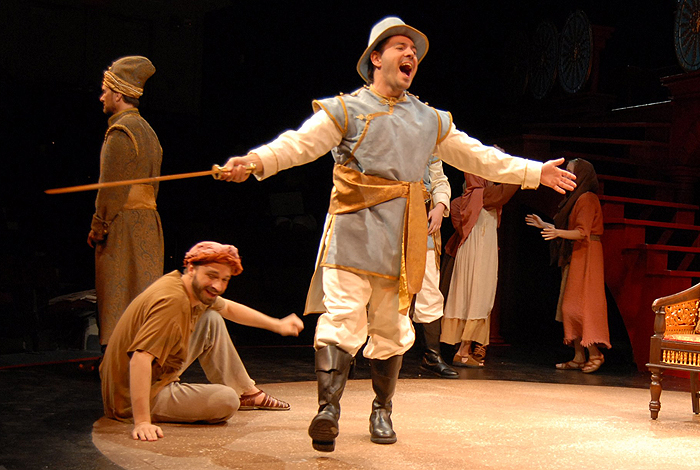 Cast members include Mark Womack (baritone, King Zamani), a former UConn doctoral student now an internationally known performer who has appeared at Lincoln Center and Carnegie Hall and whose voice has been described as "strikingly warm, gracefully honey-toned" by Opera News; Lisa Conlon (soprano, Benefsha), a current UConn doctoral student, has also performed around the country and at Lincoln Center; Elise Quagliata (mezzo-soprano, Anya), is a UConn alum who has performed nationally and internationally and has been praised by The New York Times for her "rich, expressive voice and passionate delivery" during a recent recital at Merkin Hall; current UConn doctoral student John Carlo Pierce (tenor, Hazim), and current graduate student Nathan Rodriguez (baritone, The Guard), round out the cast.
The Storrs performances will take place at 8 p.m. on Friday, Nov. 5, with a matinee at 3 p.m. on Sunday, Nov. 7. Ticket prices for the fully-staged performance range from $7.50 to $15. A free costumed concert will be held on Saturday, Nov. 13 at 7:30 p.m. at the Ferguson Library at the Stamford campus.
For tickets or more information, call 860-486-4226. Tickets may also be purchased online.