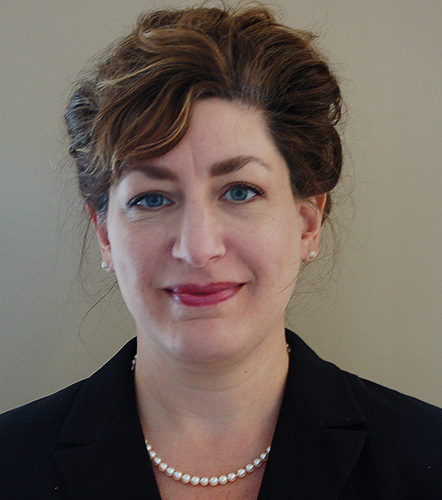 The University of Connecticut Board of Trustees today voted to appoint Susan Herbst as UConn's 15th president, following an intensive six-month search. Herbst is currently the executive vice chancellor and chief academic officer for The University System of Georgia. She will begin at UConn in July and will frequently be in Connecticut starting in January, to meet and work with President Austin and UConn's constituencies as part of the transition process.
Herbst is the first woman to be selected as the University's president since the school's founding in 1881.
"Susan is exactly the kind of highly-qualified individual we set out to find when this process began in June," said Larry McHugh, chairman of the Board of Trustees, who led the search committee. "She has exceptional leadership abilities, vision, a strong academic background, and an in-depth understanding of public higher education. We have the utmost confidence in her ability to lead and effectively work with all of the University's stakeholders, including students, faculty, staff, and alumni, as well as federal and state officials – including incoming Gov. Dannel Malloy."
"UConn is prospering as an institution and is on a strong upward trajectory; yet our future is not without challenges and obstacles, particularly as we head into a very difficult budget year, in which the state must overcome a large deficit," continued McHugh. "Knowing that, we sought a president who would be able to navigate through these challenging times and ensure that UConn remained on our path of excellence. We wanted our next president to be someone who could not only lead the University in the coming months and years, but who could also help lay the groundwork for the decades ahead. It is clear to the board and the search committee that Susan will be that president."
There were more than 100 applications for the position. Herbst was one of three finalists considered by the 40-member search committee and the Board of Trustees. Both Gov.-Elect Malloy and outgoing Gov. Jodi Rell met with Herbst and strongly support her appointment.
"Susan is dynamic and energetic and will be an outstanding leader for the university community for years to come," said Gov. Rell. "An accomplished scholar, Susan is also down-to-earth and personable. It's a new day at UConn and she represents the new face of enthusiasm, energy and excellence. She will bring a new vision and she will lead UConn into the top tier of public research universities."
Gov.-Elect Malloy said, "I'm very pleased with the choice. UConn is one of Connecticut's best assets and its president needs to be an effective leader, a strategic thinker, and a skilled communicator. It's clear that we have found that in Susan.
The University is a critical engine for the state's economy and our workforce," Malloy added. "An invigorated UConn goes a long way to creating a more economically healthy Connecticut. I look forward to working closely with Susan and the board as she takes the reins and leads the University forward."
Herbst said, "I have long admired the University of Connecticut as a beacon of intellectual excellence and model research institution. The opportunity to serve as its president is a tremendous honor. I would like to thank the search committee, the board, Gov.-Elect Malloy, and Gov. Rell for the confidence they have placed in me. I'm excited about getting to know the university community and the state of Connecticut in the coming weeks and months.
"We live in a time that holds great promise but one that also presents formidable challenges," Herbst added. "I look forward to working to ensure that the University of Connecticut continues to be the dynamic, robust institution it has become as we chart new progress and strive for even greater achievements."
In her current position with The University System of Georgia, Herbst, who will be 48 on Tuesday, leads 15 university presidents and oversees the academic missions for all 35 public universities in Georgia. She also works closely with the system's Board of Regents on all aspects of finance and higher education policy for the state. The system has more than 311,000 students, roughly 10,000 faculty members, and a budget of more than $6 billion a year. She has been with the Georgia system since 2007.
In addition to those duties, Herbst continues to hold a faculty appointment as a professor of public policy at Georgia Tech. She is the author of many scholarly journal articles and books, including her most recent book about incivility in American politics, Rude Democracy, released in September.
Herbst was previously provost and executive vice president for academic affairs at SUNY-Albany from 2005 to 2007, and also served as acting president of the school for a year. She also served as the dean of the College of Liberal Arts at Temple University from 2003 to 2005.
Herbst joined Northwestern University as an assistant professor in 1989 and remained there until 2003. There, she rose to become chair of the political science department and associate dean for faculty affairs.
She received her BA in political science from Duke University in 1984 and her Ph.D. in communication theory and research from the University of Southern California Annenberg School for Communications in Los Angeles in 1989.
At UConn she will be paid an annual salary of $500,000 a year, $145,000 of which will be paid by the UConn Foundation. She and her family will live in a home on the Storrs campus known as Oak Hill, which was built in 1940 to be the president's residence on campus. Her salary is less than former President Michael Hogan's 2007 starting salary of $550,000, in light of Connecticut's troubled economy and the financial challenges on the horizon for both the state and the University.
Herbst was born in New York City and raised in the mid-Hudson Valley town of Peekskill, N.Y. She and her husband, Doug Hughes, have two children: Daniel Hughes, 16, and Becky Hughes, 15.
Philip Austin will continue to serve as the University's interim president until Herbst begins her tenure.
McHugh thanked the search committee, especially the steering committee, and the search firm Witt-Kieffer for their work, and expressed his appreciation of President Philip Austin's continued service to the University.
The search committee members and the members of the steering committee are listed in previous UConn Today stories. Herbst's CV is available on the UConn website.
Herbst was welcomed by McHugh, Malloy, and Rell at a press conference immediately following the Board of Trustees meeting.