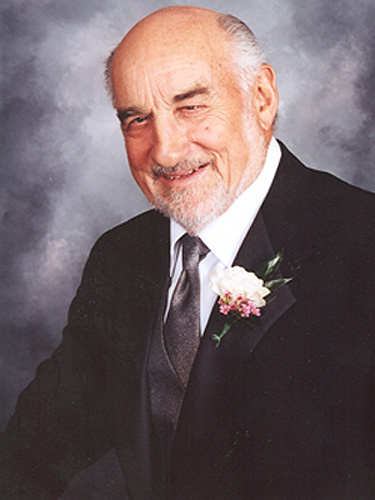 Although years apart in age, Bernie Sippin and the students awarded the Bernard Sippin Scholarship this past year have much in common. Sippin, a successful '52 alumnus, majored in accounting. His scholarship students are majoring in math in the College of Liberal Arts and Sciences. But what binds them most closely is really economics – the economics of philanthropy. With a UConn education – including room and board and expenses – hovering around $25,000 annually, the $5,000 that the scholarship awards to each recipient gives them a 20 percent break in education costs.
For students such as Antoni Brzoska, a New Britain High valedictorian who led his high school math team to first place in Hartford County and a berth in the state math competition, the money is a relief. The son of a New Britain factory worker and a certified nursing assistant, Brzoska says the cost of college would otherwise be crushing. "I'm serious about college, and if I didn't have the scholarship I would still go, but it would definitely be a much more serious burden," he says. "I can't tell you how grateful I am for getting it."
Rising senior Michael Ignatowich, a University Scholar, felt that the scholarship was more than a help to him financially. "It also was a nice reward for all the work I had put in my first year in school," he says, including his success in a rigorous math scholars course in his freshman year.
The scholarship winners are just beginning to see the possibilities that their degrees can bring. But at 82, Sippin (a Senior Life Member of the UConn Alumni Association) has exercised those possibilities to their utmost as a successful Connecticut businessman. Direct and outspoken, he has grown his company, Sippin Energy Products, into one of the largest energy firms serving southwestern Connecticut, and was recognized as Connecticut's Family Business of the Year in 1999. From energy, he moved into the business of real estate development, then distributorships for motorcycles and other recreational vehicles.
Then he turned his attention to one of his passions: hunting and fishing. He founded Sippin Safaris, a booking agency for expeditions throughout the world. His office at Sippin Energy Products in Monroe is a testament to that passion: among his framed UConn degree and the requisite plaques and photos of Sippin thanking him for his generosity and volunteerism, are an African lion, a brown Alaskan bear, an Australian water buffalo, a Mongolian ram, a red fox, a moose from western Canada, an alligator, and a Bluefin tuna. Take one step into the office, and a zebra (now a rug) is underfoot.
Sippin lost his left eye as a child. "I had no depth perception after that, and could not play ball or other sports," he says. "But there was one thing I could do. I could shoot."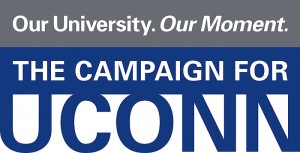 Over the years, before he ran his own business, he worked in a gas station, sold cars, drove a cab. His business is, he says, the largest taxpayer in Monroe, and just recently, the town of Monroe named him its 2011 Outstanding Citizen. "God's been good to me," Sippin says. And he, in turn, has been good to the town of Monroe, and to the University of Connecticut.
"I'll never let a day go by where I do not bring sunshine into someone's life," he says. "I definitely believe one should give back."
The notion of sharing one's good fortune is not lost on any of the students who received the scholarship this past year, including Brzoska. Although he's still calculating his future, he is spending the summer in a UConn research program, studying a branch of math called fractals. Just like his scholarship benefactor, he is a hard worker determined to succeed, then prepared to share the fruits of his labor.
"When I get a job," Brzoska says, "I'll give back to the community and help other people, just like these good people have helped me."
To give to the College of Liberal Arts and Sciences, please contact the Foundation's development department.