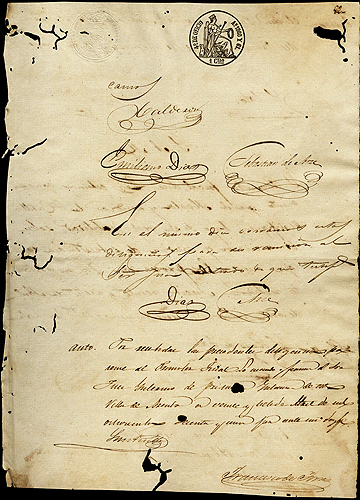 Genealogists, historians, legal researchers, and social scientists interested in learning more about the fabric of life in Puerto Rico during the latter half of the 19th century will find a treasure trove of information in original court records now being digitized at the UConn Libraries.
The digitization project, funded by a new 12-month, $15,000 grant from LAMP, formerly known as the Latin American Microform Project, an initiative of the Center for Research Libraries, will capture, enhance, and make available online 5,000 very fragile, double-sided handwritten documents that cover civil disputes over land, slaves, and livestock that occurred in the Arecibo appellate court district from 1844-1900.
Puerto Rico was a colony of Spain for the period covered by most of the documents in this collection. Under Spanish rule, civil courts fell under territorial jurisdiction, and were divided into judicial districts that reflected major municipal areas, including that of Arecibo.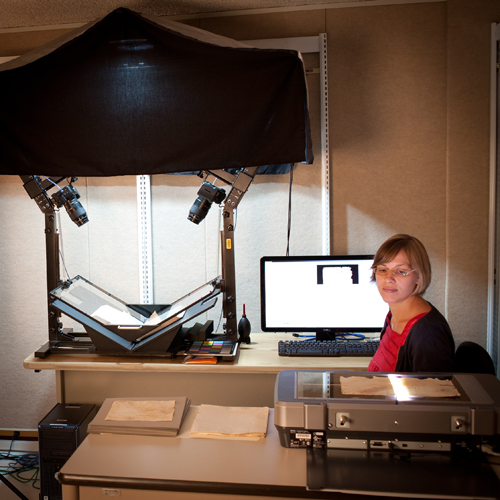 The collection includes court cases from the towns of Arecibo, Barceloneta, Camuy, Ciales, Hatillo, Manati, Morovis, Quebradillas, and Utuado.
Marisol Ramos, curator of the Latin American and Caribbean Collections in Archives & Special Collections, says that since the Thomas J. Dodd Research Center acquired the collection in 2000, there have been numerous inquiries from both scholars and the General Archive of Puerto Rico about them. Ramos is also UConn's librarian for Latin American & Caribbean Studies, Puerto Rican/Latino Studies, Spanish, & Anthropology.
These original records continue to be legal documents, so their enhanced accessibility is expected to generate interest among lawyers and others in Puerto Rico.
"The digitization project will expand the opportunity to consult this part of our cultural heritage whose origins reside in the General Archive of Puerto Rico," said Milagros Pepin-Rivera, specialist in cultural affairs at the General Archive of Puerto Rico.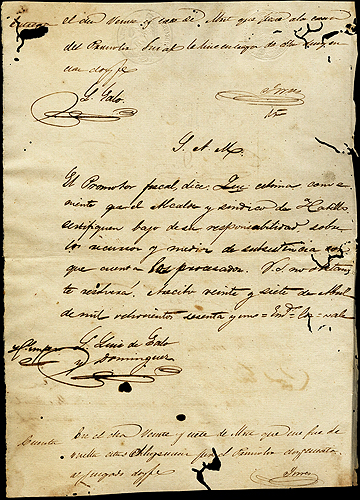 Documents already digitized may be viewed at http://tinyurl.com/628ndxd.
While the documents continue to be housed and cared for at the Dodd Research Center, their extremely fragile nature made on-demand photocopying impractical, so the Libraries sought to make them available through digital reformatting. The collection, scheduled to be fully digitized by May 2012, will be fully accessible online through the Internet Archive, a non-profit organization that offers free online access to historical digital collections, and the UConn Libraries' Digital Collection Portal.
Questions about the collection may be directed to Marisol Ramos at marisol.ramos@uconn.edu or 860-486-2734.
The Center for Research Libraries, to which the library has belonged since 2005, is an international consortium of university, college, and independent research libraries, which acquires and preserves newspapers, journals, documents, archives, and other traditional and digital resources from a global network of sources, mostly from outside the United States.