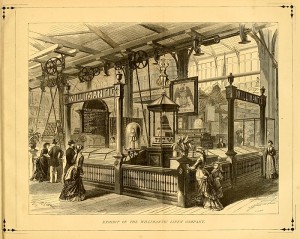 The UConn Libraries have become the newest member of HathiTrust Digital Library, a partnership of major academic and research libraries collaborating to compile a massive digital library of published scholarship.
HathiTrust includes material from the Google Books Library Project, an effort by Google to scan and make searchable the collections of several major research libraries, as well as material from the Internet Archive, a non-profit that offers free online access to historical digital collections, in which UConn has been an active participant since 2008.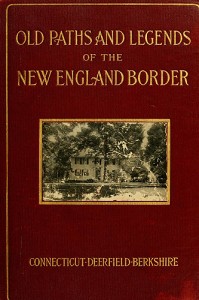 "Membership in the HathiTrust takes full advantage of what the Internet Archive and Google Books have done, and places that information within a context specifically tailored for our teaching and research community," says Brinley Franklin, vice provost for UConn Libraries. "Joining forces with the other institutions in this important initiative maximizes our financial resources, enhances the depth of our collections, and offers new support to UConn's teaching and learning."
HathiTrust allows users to do full-text searches of all the books in the repository, as well as download all material in the public domain. In addition, members of the community who are visually impaired will be able to download the full text of material that is in copyright for use with assistive technology.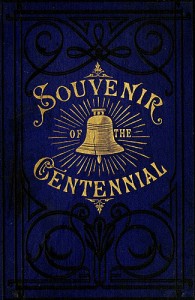 HathiTrust was launched in 2008 by the then 12-university consortium, known as the Committee on Institutional Cooperation and the University of California system. It has grown to more than 50 partners, including Columbia, Princeton, Yale, Duke, and Johns Hopkins. UConn is the first public research university in New England to become a member.
"As a prominent public research university, the University of Connecticut brings a valuable perspective on public service and community connection to HathiTrust," says John Wilkin, executive director of HathiTrust and associate university librarian for library information technology at the University of Michigan, one of the primary administrators of the Trust.
In the past two years, HathiTrust's partners have contributed more than 9 million volumes to the digital library, digitized from their library collections. More than 2 million of the contributed volumes are in the public domain and are freely available on the Web.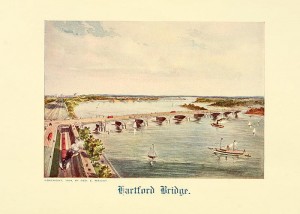 HathiTrust serves as a secure repository, guaranteeing the long-term preservation of the material while providing expert care and consistent access to research libraries. It also acts as a bridge between partners and the public, offering access to the digital collections that includes viewing, downloading, and searching.
HathiTrust was derived from hathi, the Hindu word for elephant, and is intended to evoke the animal's qualities of memory, wisdom, longevity, and strength.
Questions about HathiTrust may be directed to David Lowe, UConn Libraries' preservation librarian, at: david.lowe@uconn.edu or 860-486-6952.