To Friends of the UConn Huskies,
As you may have seen in the media, UConn has applied to the NCAA to waive a possible penalty against the University that would prevent the men's basketball team from playing in the 2013 post-season based on the academic performance of the '09-'10 team. This possible ban – a new policy that was announced in October of 2011 – is a result of the NCAA retroactively changing its rules.
What is not being considered is the fact that our team's academic performance improved tremendously in 2010-11, and in the fall 2011 semester. We have also developed a new long-term academic plan for our team, and it has already shown positive results.
While some news reports have focused on the fact that the University offered "self-imposed" sanctions in our waiver application – this isn't really the story; the waiver application is a normal part of the NCAA process, and the NCAA expects universities to suggest self-imposed sanctions.
UConn's view is that it would be incredibly unfortunate that our current men's basketball student-athletes could be punished for the problematic academic performance of past teams – students who have not been enrolled at UConn for over two years. That decision would be unfair to innocent young people, which is baffling to us. Our bottom line is that regulatory bodies should not change rules retroactively. We believe that the NCAA should focus on the future, so that people have the chance to work toward positive change. They should not dredge up the past, and then hurt innocent parties of the present.
On a personal level, and as an educator, I would be very sorry to see such harsh punishment of the outstanding young men on our current basketball team. I believe that it would be wrong to punish these students, caught in the fallout from a sudden passage of new rules – rules that did not exist when they enrolled at UConn. That would be a fundamental injustice to our team and to our university.
My thanks go out to so many wonderful professionals at UConn who have made great strides in our academic approach over the past few years, as well as to our students, whom we treasure, along with our dedicated faculty and coaches. And I cannot think of many people in this world who have improved the lives of young men more profoundly than Jim Calhoun, our Hall of Fame coach, and highly-valued member of this university community.
And of course, as importantly, I wanted to take a moment to offer my thanks to you – the fans and friends of UConn Athletics – for your incredible support for the Huskies and all of UConn. So often, we depend on you get the word out about our athletics program and what makes us great. Your voices are the ones that are heard across the state and throughout the nation when it comes to the University of Connecticut Huskies – and you are our best advocates.
Whatever the outcome of this process, we are a great university with a great athletics program, and will tackle whatever adversity we may face and continue to strive every day to earn the pride and support of all our fans.
Sincerely,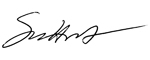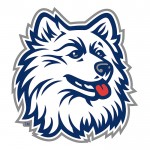 Susan Herbst
President
University of Connecticut