University President Susan Herbst is a guest contributor to UConn Today. Her posts generally appear on Wednesdays. For previous posts in her blog School of Thought, click here. See also 'UConn's Tuition and Fee Plan' and 'UConn's Role in Driving Economic Development.'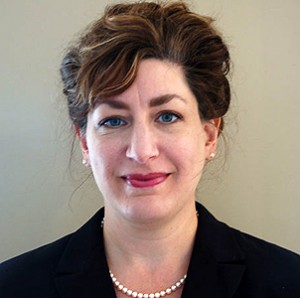 Great universities do not rise to prominence by mere coincidence.
It is no accident, for instance, that UConn stands among the top 20 public universities in the nation or that our latest class of incoming students is among the most accomplished of any in our University's history.
These are the kinds of achievements that in part reflect the hard work of our faculty and staff, as well as our past and present UConn students. Over time, our community's enduring dedication to research, service, and academics has helped shape UConn into a truly outstanding university; and doing all that we can to continue to build upon UConn's successes remains vital to our future as a leading public research institution.
This is why one of my goals since joining UConn has been to build our endowment. A university like ours, of our stature and size, should have an endowment that illustrates its strength.
Building our endowment means having the capacity to offer the excellent programs and services that will best serve our current and future student body. A solid endowment allows us to support scholarships and attract renowned professors and researchers. And it gives us critical protection against the ups and downs of the economy.
From my perspective, every day is on some level about philanthropy.
We are not a fragile university – we are a very strong institution. But having a growing endowment truly ensures our future excellence through the long term.
Unfortunately, what many may not realize is that UConn's endowment falls quite short compared with those of the other top-ranked public research universities in the country, whose endowments more often than not run into the billions of dollars. As of the end of Fiscal Year 2011, UConn's endowment was valued at about $329 million.
I point this out because I want nothing more than to see us able to push the University forward on every level in the coming years. We cannot control the impact of the markets on our investment returns; this is why the support we receive from our alumni, our students, and the friends of the University is so crucial to the future of our academic mission.
If you have set foot on the Storrs campus at any point in recent months, you will have witnessed how much positive change is taking place across the University. Soon enough, the Health Center campus in Farmington will be undergoing a transformation on a similar scale.
Yet these changes to our physical infrastructure are but one component of an ongoing, multifaceted effort to build an ever-stronger UConn – an endeavor that we can't leave to chance.