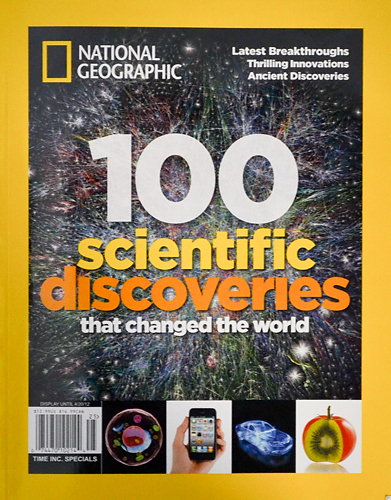 A research breakthrough made by Cato T. Laurencin, director of the Institute for Regenerative Engineering at the UConn Health Center, may someday revolutionize recoveries for patients with tears of the anterior cruciate ligament (ACL) – one of the most common knee injuries. That's according to a special issue of National Geographic that includes Laurencin's work among the"100 scientific discoveries that changed the world."
Laurencin's research includes work on a new approach to ACL regeneration that incorporates the use of a biocompatible and degradable synthetic braided scaffold that would be surgically implanted to create ligament tissue. The scaffold would stabilize the knee and facilitate unprecedented regeneration of ligament tissue.
"The burgeoning field of regenerative medicine seeks nothing less than to provide patients with replacement body parts," the article states. It highlights that studies by Laurencin and his team have shown, "the promotion of new blood vessel and collagen growth within 12 weeks."
"He's engineering ligament, bone, every element of the musculoskeletal system," says Dr. Cedric Bright, president of the National Medical Association. Bright and the National Medical Association recently nominated Laurencin to a list of prominent African-Americans "poised to make a big difference in the United States and the world." His selection on this national roster, posted on msnbc.com, places him alongside thought-leaders and professionals in technology, the arts and politics.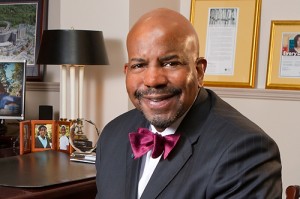 "I am encouraged by the progress of our research and delighted with the recent recognition including the National Geographic special issue. It is an honor for the UConn Health Center, the University and particularly for our research team," Laurencin added.
Throughout his career, Laurencin has followed a dual path in orthopaedic surgery and engineering. Along with tissue engineering, Laurencin's research has also focused in biomaterials science, drug delivery systems, nanotechnology and stem cell science.
He was previously recognized by Scientific American Magazine as one of the top 50 innovators for his work in the regeneration of knee tissue. He was also recently named among "100 Chemical Engineers of the Modern Era" by the American Institute of Chemical Engineers, and is the 2009 winner of the Pierre Galletti Award, the American Institute for Medical and Biological Engineering's highest honor.
Laurencin was elected to the prestigious National Academy of Engineering in 2011, which is among the nation's highest professional distinctions accorded to an engineer. In addition, Laurencin was elected to the Institute of Medicine of the National Academy of Sciences; and is therefore among an elite group – representing approximately seven percent of the National Academy of Engineering's total membership – elected to two National Academies.
At the Health Center, Laurencin is also the chief executive officer of the Connecticut Institute for Clinical and Translational Science, and holds the Van Dusen Endowed Chair in Orthopaedic Surgery.
---
Follow the UConn Health Center on Facebook, Twitter and YouTube.