After federal policy changes, WIC-certified stores in Hartford carried healthier foods than stores without WIC certification, according to research done by Erin Havens and colleagues at the University of Connecticut's Center for Public Health and Health Policy.
The Special Supplemental Nutrition Program for Women, Infants, and Children (better known as WIC) provides checks for nutritious foods that can be redeemed in grocery stores. The purpose of the program is to improve the nutritional status of low-income mothers, infants, and children up to age five.
In 2009, the WIC food package was updated to require WIC-certified stores to stock fresh fruits and vegetables, whole wheat bread, and lower-fat milk. After these federal policy changes, the WIC-certified stores in Hartford stocked significantly more types of quality fresh fruits, increased the proportion of milk inventory allocated to lower-fat milk, and had a greater availability of whole grain bread and brown rice compared to stores without WIC-certification.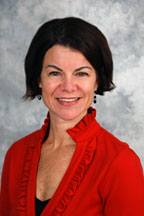 The store vendors without WIC-certification did not significantly change their stocking patterns for these foods. In 2009, 57 stores in the city of Hartford could accept WIC checks. The study results are published in the American Journal of Preventive Medicine.
Katie Martin, assistant professor in the Department of Allied Health Sciences at the University of Connecticut, and a lead investigator of the study, says "Our results show that federal nutrition policy changes had a direct positive impact on the availability of healthy food at the local level. Due to the changes to the WIC program, healthy foods are more available in low-income neighborhoods. This could be especially helpful for residents with limited access to larger supermarkets but who live near a WIC-certified store."
"The Connecticut WIC program has been working hard to improve the health of mothers and children through enhanced, client-centered nutrition education. This new policy change complements our efforts to provide participants with better nutrition for themselves and their children," stated John Frassinelli, director of the Department of Public Health's WIC program. "With a greater availability of healthy foods, moms can take what they learn through the WIC program and directly apply it by making healthy decisions when they shop."
Additionally this year, DPH opened the application process for stores to become WIC-certified. This resulted in almost 100 stores becoming eligible to accept WIC checks, significantly increasing access to healthy foods primarily in urban centers, thereby increasing the number of stores carrying these healthy options and decreasing the potential distance WIC moms have to travel to shop.
The published study was a collaborative effort between the University of Connecticut Center for Public Health and Health Policy, the Connecticut Department of Public Health WIC Program, and the Hartford Food System, a non-profit organization working with corner stores to increase their supply of healthy food. Funding for the research was provided by The Donaghue Foundation, based in West Hartford.
---
Follow the UConn Health Center on Facebook, Twitter and YouTube.