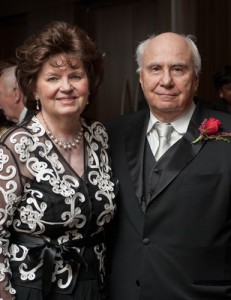 The University of Connecticut Foundation is pleased to announce the first philanthropic gift in support of Bioscience Connecticut initiatives at the UConn Health Center. Richard and Jane Lublin, of Avon, have donated $250,000.
In recognition of the couple's generosity, the UConn Health Center will name the new waiting room in the Carole and Ray Neag Comprehensive Cancer Center in their honor.
"My wife, Jane, and I are proud supporters of the UConn Health Center because UConn doctors and scientists right here in Farmington are at the forefront in cancer treatment and research. We believe it's important to give what we can to support UConn's continued growth," says Richard Lublin.
Through Bioscience Connecticut, a new state-of-the-art Ambulatory Care Center is being built at the UConn Health Center. The Ambulatory Care Center will be the new home for the Carole and Ray Neag Comprehensive Cancer Center, including radiation oncology and the revolutionary TomoTherapy Hi-Art treatment system.
"We are grateful for this generous support from Richard and Jane Lublin," says Dr. Frank M. Torti, executive vice president for health affairs and dean of the UConn School of Medicine. "The Lublins share UConn's vision for extraordinary cancer care. The patient-centered design of our new state-of-the-art facility will enable us to provide superb clinical care in an environment that's welcoming to both patients and their loved ones."
Construction on the Ambulatory Care Center is slated to begin later this year, and the building is expected to open in 2014.
Jane Lublin is owner and president of Tree House Designs, an interior decorating company. Mr. Lublin was an attorney in the Hartford area for 30 years. After retirement, he became a successful television and film actor. He serves on the advisory board at the Neag Comprehensive Cancer Center.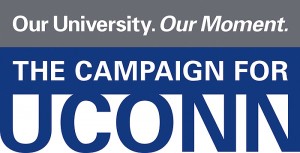 The Lublins' past gifts include more than $1 million in commitments toward cancer research, including the work of Dr. Upendra Hegde, associate director of medical oncology in the melanoma program, and three years sponsoring the UConn Cancer Research Golf Tournament. The Lublins have generously provided title sponsorship for the White Coat Gala fundraiser to benefit the UConn Health Center since its inception, including for the upcoming fourth annual gala in April 2013. A total of 1,100 tickets were sold for the 2012 event. During its first three years, the gala has raised $2.2 million to support the UConn Health Center.
The University of Connecticut Foundation, Inc.'s mission is to solicit, receive, and administer gifts and financial resources from private sources for the benefit of all campuses and programs of the University of Connecticut. The Foundation operates exclusively to promote the educational, scientific, cultural, and recreational objectives of the University. For more information, please visit www.foundation.uconn.edu.
---
Follow the UConn Health Center on Facebook, Twitter and YouTube.