First published in the UConn Foundation's Our Moment Spring 2013 newsletter.
An alumni couple with extensive travel experience is giving back to support UConn students doing the same.
Longtime supporters of the Division of Athletics, Al '75 and Lynda '76 McMahon have now also established the McMahon Family Endowment for Global Education.
Al McMahon says that the roots of his interest in traveling abroad go back to his childhood, which was partly spent attending school in Europe.
"It was eye-opening to be exposed to other students from around the world, who brought their own vantage points into the classroom. It made me seek out opportunities to do more of that throughout my life, instead of just traveling to go to the beaches and tourist destinations."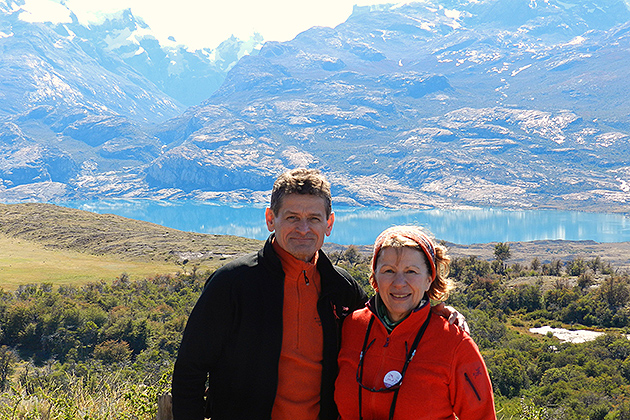 While neither Al nor Lynda could afford a study abroad experience as UConn students, they both have good memories of their time in Storrs. Al, in particular, remembers the 'culture shock' coming to UConn from his hometown just outside of New York City.
"Living in this rural area was a huge change for me, but it broadened my perspective, and even more so when I met Lynda, who was studying in the College of Agriculture and Natural Resources. Her classmates would be up and working before I even walked over to see her in the morning."
He is especially fond of his experience in the Honors Program, where small classes and a broad exposure to different subject matters kept him engaged. He hopes today's UConn students have a similarly broad view, and believes the experience of studying abroad benefits not just the students involved, but every locale they travel to.
We think it would be a great thing if UConn students helped improve the situation somewhere overseas, so that in some small village or town, a UConn flag is raised and people could say, 'I now have clean water.'
"When you look at, for instance, the Third World, not only can UConn students learn, but there's so much they can give. There are needs in every area, from basic living conditions to civil liberties to healthcare."
McMahon witnessed some of that two-way benefit, and was moved to create the family's new fund after learning about the longstanding "UConn in Cape Town, South Africa" experience.
"We heard about what UConn students are doing in South Africa, and could immediately see it's a great fit. The students learn something through exposure to those cultures. And while South Africa is in probably one of the better situations in Africa, there's still so much to do in terms of women's rights or health issues."
McMahon believes that a focus on a global education at UConn is precisely the kind of work a national university should undertake.
"I feel the role of a university is to expose students not only to the learning skills, but also the people skills they need to succeed," he says. "I look at UConn, and see so much knowledge, whether it's agriculture, science-based, policy-based, engineering-based, or in any number of other areas. If a small piece of that knowledge can be harnessed, it allows developing countries to leverage the knowledge of UConn and help move everyone forward.
"We hope our giving accomplishes a few things," McMahon adds. "First, we would like for it to facilitate mind-opening experiences for some UConn students. And secondly, we think it would be a great thing if UConn students helped improve the situation somewhere overseas, so that in some small village or town, a UConn flag is raised and people could say, 'I now have clean water.' That would be the cherry on top of the cake."