From the UConn Foundation's Our Moment Newsletter (May-June 2013).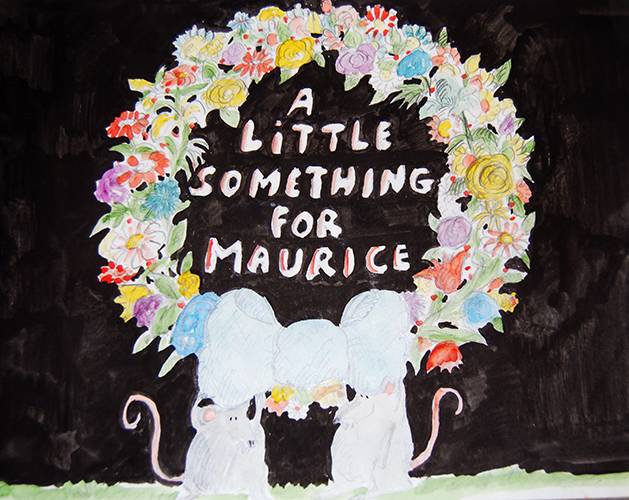 When he died in May 2012, acclaimed children's author and illustrator Maurice Sendak left behind a legacy that transformed his art form.
He also left UConn a treasured gift: his personal collection of works from a fellow giant in the world of children's literature, James Marshall, best known for his 35 George and Martha books.
Hundreds of pencil studies, paintings, drawings, and storyboards, along with dozens of books and other personal artifacts, were bequeathed to the Northeast Children's Literature Collection at the Thomas J. Dodd Research Center to create the Maurice Sendak Collection of James Marshall. The collection is valued at more than $400,000, but also carries priceless connections to the artists and their work.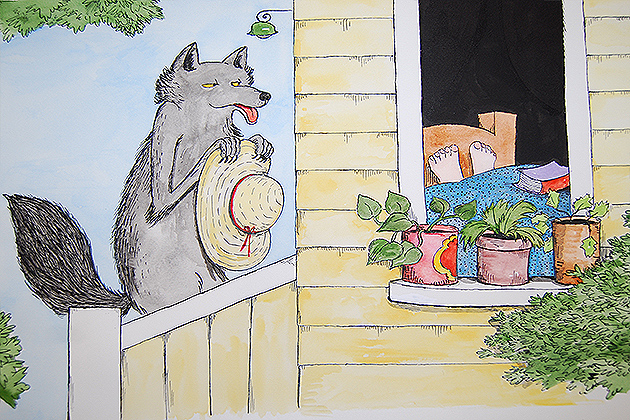 "There are some very special items in this collection," says curator Terri Goldich of the Thomas J. Dodd Research Center. "Maurice Sendak had visited us several times, and knew that we had collections of his own work, as well as that of Marshall, who lived in Mansfield Center and often appeared in classes here at UConn. We are the repository for Marshall's own work, so this collection is a major addition."
The two legends were longtime friends. After Marshall's death in 1992, Sendak wrote the foreword to George and Martha: The Complete Stories of Two Best Friends in 1997. The essay was adapted into a towering homage in The New York Times.
Goldich says that because of the authors' close personal ties, two items have special significance to her: a completely original birthday book that Marshall wrote for Sendak, featuring a mix of new and well-known characters; and a small wooden box with some of Marshall's brushes, a pair of eyeglasses, and a "very touching" note in Sendak's hand from the last time he saw Marshall alive.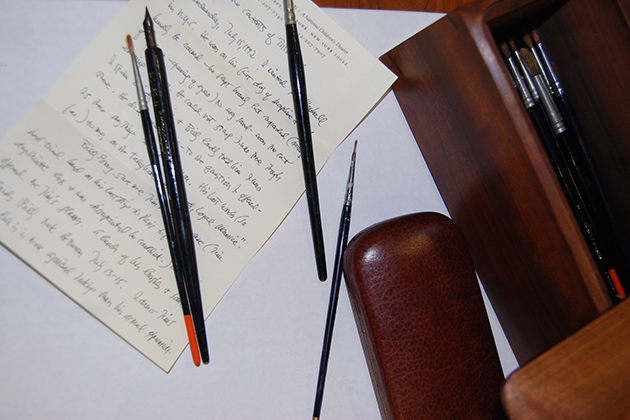 In his Times essay, Sendak called Marshall "the last of a long line of masters" and "a wicked angel." He praised his friend's respect for the art, his uncondescending approach to his audience of children, and his authenticity amid the changing business landscape of children's literature.
"[Marshall] lacked only one component in his constellation of gifts: he was uncommercial to a fault. No shticking, no nudging knowingly, no winking or pandering to the grown-ups at the expense of the kids," Sendak wrote, adding, "There was nothing he could do to impress the establishment; that was his triumph and his curse. Marshall did fulfill his genius, and its rarity and subtlety confounded the so-called critical world."
Because of Sendak's philanthropic generosity and vision, that genius will be available for posterity to researchers, students, and lovers of the crafts of writing and illustrating. For access to the Maurice Sendak Collection of James Marshall, please contact Goldich at terri.goldich@lib.uconn.edu or call (860) 486-3646.