The Next Generation Connecticut initiative has received final legislative approval from the General Assembly, positioning UConn to ascend the ranks of the world's elite research universities as its intellectual capital is put to work energizing the state's innovation-based economy.
The $1.5 billion construction component is an investment in building new scientific laboratories, purchasing advanced equipment, constructing new classrooms, and adding housing.  The state will also invest $137 million in operating funds to hire hundreds of new faculty, and to expand the student body in STEM fields (science, technology, engineering and math).
UConn President Susan Herbst says it is unquestionably one of the largest single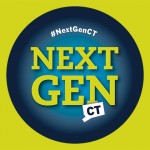 investments made by a state in its flagship university, and its effect on UConn will be "nothing short of transformational."
"In an era of lagging state support for public higher education throughout the nation, Connecticut is going in the opposite direction by making extraordinary investments in its research university," Herbst says. "It is incredibly bold, far-sighted, and virtually unheard of in the current climate and will make UConn one of the most research-productive universities in the world."
Next Generation Connecticut (#NextGenCT) was approved on strong bipartisan votes in the state Senate and House of Representatives, with members of both chambers praising it as game-changing legislation that positions UConn and the state to begin a new chapter of economic and research vitality.
The bill now goes to its champion, Gov. Dannel P. Malloy, whose signature will enact the legislation into law and allow the visionary initiative to get under way.
The initiative is projected to bring in more than $270 million in new research dollars over 10 years, spur well over half a billion dollars in business activity, and support more than 4,000 permanent jobs, plus 30,000 construction jobs.
Some specifics of Next Generation Connecticut include:
Increasing total enrollment by 6,580, or about 30 percent. Of those, almost 3,300 will be STEM students, including 70 percent more engineering students.
Revolutionizing STEM infrastructure at the Storrs campus by building facilities to house materials science, physics, biology, engineering, cognitive science, genomics studies, labs, and related disciplines.
Establishing 50 STEM doctoral fellowships and creating the nation's premier STEM honors program, including a residential learning community.
Expanding the curriculum at UConn Stamford with a strong focus on fast-growing digital media and business fields, and establishing student housing.
Hiring 259 new faculty members, including 200 who will be dedicated specifically to STEM programs.
Relocating the Greater Hartford campus from its aging West Hartford location to a vibrant downtown site to improve accessibility, strengthen collaboration with regional businesses, and promote internships to help students launch careers.
Investing $15 million at the Avery Point campus to modernize classroom and lab buildings and transform the dock area and waterfront operations to advance the research mission, educational activities, and public outreach efforts.
Next Generation Connecticut is the second such investment in UConn in as many years and follows Bioscience Connecticut, a partnership between UConn and the Jackson Laboratory.
That $864 million plan will boost research capabilities in genomics, translational medicine, and other disciplines by expanding research facilities, recruiting new faculty, building a new hospital tower and ambulatory care center at the UConn Health Center, and expanding the size of medical and dental school classes.