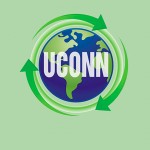 How our values about the environment, clean energy, and social responsibility are greening the Husky Blue.
You may have noticed a little less light in the evening sky behind the Field House this fall. Over the summer, the University retrofitted the Sherman Sports Complex with new energy-saving stadium lights that also reduce light pollution.
UConn Athletics, Facilities, and the Office of Environmental Policy collaborated on this project, which cost $323,000. The old stadium lights, which could be seen for miles around, were replaced by a MUSCO Light Structure Green system, a change that will save the University $11,000 in energy costs, and 4,000 lbs. of CO2 per year.
With the clocks set back this weekend, and longer darker evenings in the months ahead, these savings become even more significant.
Let's take a side-by-side look at the new (left) and old (right) fixtures:
The new system uses fewer fixtures (95 instead of 220), and these fixtures also use less energy per fixture. These features in tandem yield a 55 percent energy savings compared to the old system. The system also employs advanced, online controls to minimize excess light use, as opposed to manual controls. In addition, the fixtures produce less waste and require less maintenance work, because the new lamps last approximately 2,000 hours longer and we have a 25-year vendor maintenance contract. Finally, the new lights come with full cut-off fixtures that are "dark skies" compliant, effectively reducing glare and light pollution by 50 percent.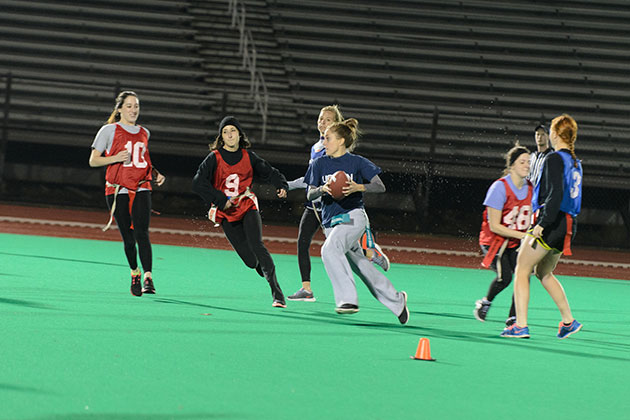 The Sherman Sports Complex relamping is perhaps the most visible of UConn's many energy-saving initiatives. Over the past three years, relamping projects have been completed at more than 80 buildings on campus. The University has replaced bulbs and fixtures with more energy efficient ones, and installed motion sensors and other controls that automatically turn off lights when rooms are unoccupied. With fewer bulbs that last much longer than the old ones, UConn is also saving considerably on labor costs for replacing burned out lights.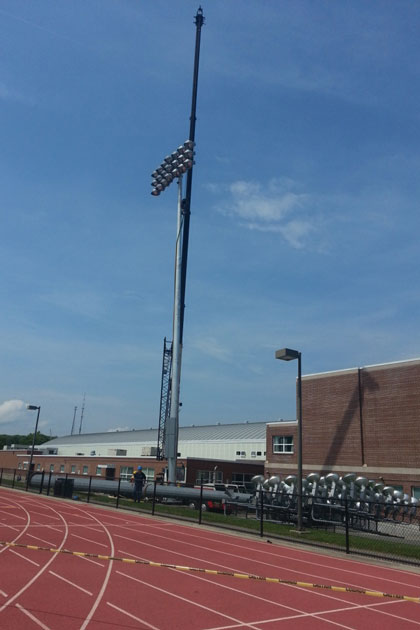 The University is also entering the third phase of a four-year retro-commissioning project. Retro-commissioning is the process by which the HVAC systems, equipment, and controls in existing buildings are tested and modified so that the building is running optimally and efficiently. While energy conservation measures have been implemented to date at 19 of the most energy-intensive buildings on campus, those changes are often invisible to students, faculty, and staff.
Collectively, these retrofitted lighting and building energy efficiency projects have avoided about 6,000 tons of CO2 emissions each year, consistent with UConn's Climate Action Plan, which calls for a carbon neutral campus by 2050. In addition to the carbon savings, the University should save about $2 million in annual energy costs as a result of these and other energy efficiency projects completed over the past three years.
Whether the changes can be seen or not, UConn is working to increase energy efficiency and sustainability on campus.
For archived Sustainable UConn blog posts, click here.