Three UConn professors have been named Board of Trustees Distinguished Professors, a designation signifying the University's highest academic honor, in recognition of exceptional distinction in scholarship, teaching, and service while at the University of Connecticut.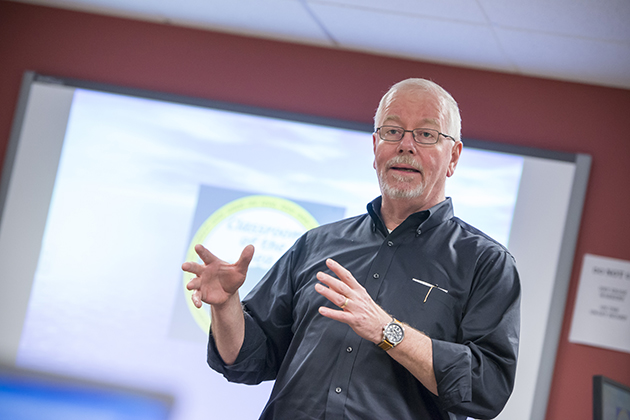 Scott W. Brown is a professor of educational psychology and co-director of the GlobalEd 2 project, which has provided web-based STEM simulations to more than 3,000 middle school students.
He is recognized as an expert in learning and cognitive processing, specifically in the area of problem-based learning. His work in this area has addressed issues in Lyme disease education, scientific literacy in deaf and hearing impaired students, and promoting STEM education in students through international negotiations on the web through the GlobalEd 2 project.
His research has resulted in more than 120 scientific papers, book chapters, abstracts, and proceedings, in addition to two books, a monograph, and more than 250 conference presentations and addresses to professional groups. The Centers for Disease Control and Prevention, the National Science Foundation, and the U.S. Department of Education have funded his work for more than $12 million during his career at UConn.
Brown's previous awards include the 2008 Outstanding Research Award from the Neag School of Education, the 2006 UConn Public Service and Engagement Program Award for the GlobalEd program, and the the 2006 Thomas F. Donlon Award for Distinguished Mentoring from the Northeastern Educational Research Association. A former head of the educational psychology department, he has also served as director of the Teachers for a New Era project and director of the Bureau of Educational Research and Service. He is also a Fellow of the American Educational Research Association and the Association for Psychological Science.
Nancy A. Naples is a professor of sociology and women's, gender, and sexuality studies as well as director of the Women's, Gender, and Sexuality Studies Program at the University. She is an internationally known scholar whose interdisciplinary scholarship includes the development of theoretical and methodological innovations in the fields of sociology and women's, gender, and sexuality studies.
Her research focuses on the relationships between state, market, other social institutions, and citizenship, and how social actors are affected by these factors. She has explored the historical construction and implementation of welfare, immigration, and rural economic development, as well as issues related to sexual identity and sexual abuse.
Naples has previously been honored with such awards as the University of Connecticut's College of Liberal Arts and Sciences' 2011 Excellence in Research Award for Social Sciences and the Alumni Association's 2008 Faculty Excellence Award in Research (Humanities/Social Sciences). She also received the 2010 Distinguished Feminist Lecturer Award and the 2011 Feminist Mentor Award from Sociologists for Women in Society, among many other awards.
She has published two sole-authored books, five edited books, and 60 articles and book chapters, and her research has been supported by grants from the National Institute of Mental Health, the Center for U.S. Mexican Studies, the American Sociological Association's Fund for the Advancement of the Discipline, and the National Science Foundation.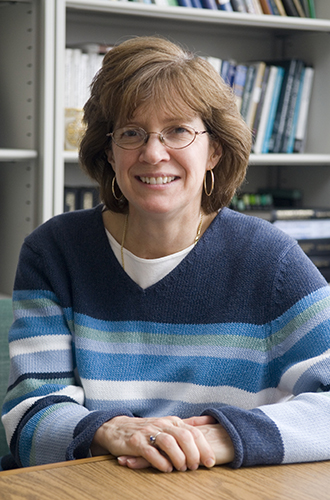 Economics professor Kathleen Segerson is an internationally recognized leader in the field of environmental and natural resource economics, law, and applied microeconomics. Her research has focused primarily on the incentive effects of alternative environmental policy instruments, and how economic policies impact environmental issues such as groundwater contamination, hazardous waste management, workplace accidents, land use regulation, and climate change.
She is perhaps best known for her pioneering work on nonpoint pollution from agriculture, voluntary agreements, and legal liability for environmental contamination. She has published extensively, with four books and 116 journal articles and book chapters.
Segerson, the inaugural holder of the Philip E. Austin Endowed Chair from 2008 to 2013, was named a fellow of the Association of Environmental and Resource Economists and the Agricultural and Applied Economics Association in 2008. In 2007, her research contributions were recognized with the Research Excellence Award from the AAUP UConn Chapter. She also is a member of the Connecticut Academy of Arts and Sciences.
At UConn, Segerson led the development of the new Environmental Studies major, and is a co-founder and chair of the Teale Lecture Series on Nature and the Environment. She also served as head of the economics department for four years.