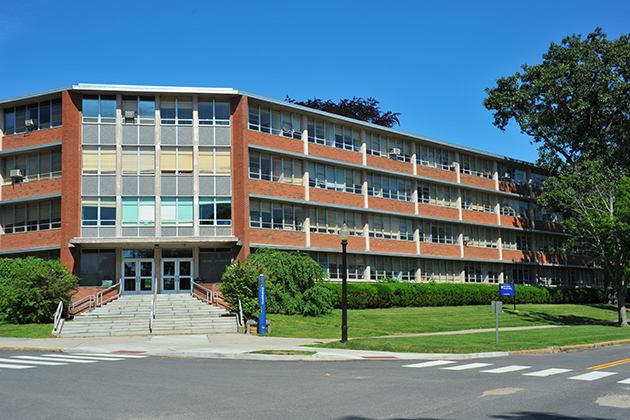 The Monteith Building, which housed classrooms and faculty office space for more than 50 years, is set to undergo renovations that will provide more than 68,000 square feet of additional up-to-date academic space on the Storrs campus.
The $25 million project, approved by the University's Board of Trustees in February, will create much-needed "swing space" for faculty offices and classrooms during the renovations of other buildings on campus.
"The renovation of Monteith will provide more classroom space for our students and more office space for the outstanding faculty we have here and are recruiting in the next few years," says Amy Donahue, vice provost for academic operations. "We are excited to have additional flexibility for academic space in a prime area of campus, and look forward to having Monteith ready for our students and faculty by August 2016."
The renovation of the building, named after Henry Ruthven Monteith, professor of English and history from 1900 to 1919, follows the 2013 renovation of the neighboring Jaime Homero Arjona Building. Both buildings were constructed in 1959, as part of President Albert Jorgensen's response to a sharp increase in enrollment due to the GI Bill following World War II and the Korean conflict.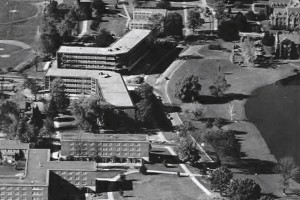 For the past 55 years, the Monteith and Arjona buildings served as the home of classrooms and faculty offices for the College of Liberal Arts & Sciences. Upon the completion of the new classroom buildings Oak and Laurel Halls, the majority of academic units moved from Monteith to the new buildings, and Monteith currently stands vacant.
The scope of the project includes installation of improved electrical, telecommunications, and data systems to support the needs of modern classroom facilities, as well as new central air conditioning, floor coverings, lighting, and ceilings. Updates to meet ADA access, building code, and fire detection requirements will also be addressed in the course of renovations.
The project is scheduled for completion in summer of 2016.