This article was first published in the Spring 2014 edition of UConn Magazine. To access more stories like this, visit s.uconn.edu/spring 14 or download UConn Magazine's free app for tablet devices.
It was 1933 when UConn students so insightfully designated the husky as the symbol of strength, grit, and resolve that has come to define the true spirit of the University. In this special feature, UConn Magazine invited 11 proud UConn alumni to speak out about what defines them, from their darkest struggles to their greatest triumphs. And no matter how different their backgrounds, their hardships, or the mistakes they may have made along the way, that same enduring strength and indomitable spirit remains, living on at the heart of every Husky.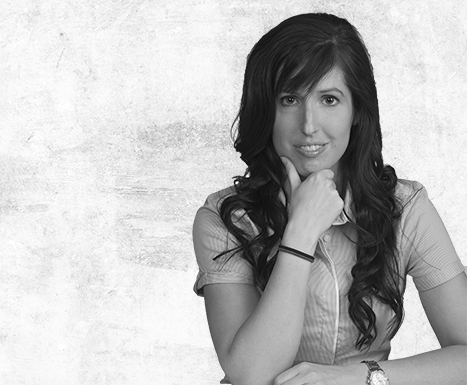 Sandra Bixler '07 (CLAS) wasn't surprised when she heard the news of her twin brother's death at the end of her junior year at UConn. "I think the first thing I said to my mother was 'I already know.' The day before I found out, I got a strange feeling that's hard to describe. I just knew something had happened to him," she says.
Marine Cpl. Stephen Bixler was killed while on patrol in Al Anbar province, Iraq, on May 4, 2006. He was 20 years old.
Leaving the University that morning, Bixler was shocked to see others going on with their daily routines. "I thought, 'Hadn't their worlds stopped, too? Didn't they know what happened?'"
The siblings, who had grown up in Suffield, Conn., were very close. "I was scared for him," says Bixler of her only sibling, who joined the Marines right after high school graduation. "For as long as I can remember, he wanted to go into the military."
Keeping in touch with Stephen through letters, she, meanwhile, was college-bound. Her parents, Richard '75 (ED) and Linda Bixler '75 (RHSA), are UConn alumni, and it was a logical choice to follow in their footsteps, she says.
With their support, Bixler returned to campus the fall after Stephen's death for her senior year, but she felt estranged from her classmates. "I was different than the average college student. Not everyone could understand what I had been through," she says.
A molecular and cell biology major, Bixler threw herself into her studies, writing her honors thesis on hantavirus cardiopulmonary syndrome, a rare and sometimes fatal infectious disease that affects the lungs. "My brother would have wanted me to go out and do my best," she says.
Studying helped. So did hearing about her twin brother from the men in his unit. "They had some great stories," she says. And there were ceremonies honoring her brother – including a memorial service at Camp Lajeune in North Carolina, where Stephen had been stationed. In Suffield, a street and the local post office were renamed in his honor.
But it was her family that ultimately held her together. "My parents and I really helped each other out," she says.
During her senior year at UConn, Bixler began to clarify her plans for the future. "Focusing so much on my thesis, I realized I wanted to study infectious diseases in graduate school," she says. After a year gaining practical experience working in a lab, she started a Ph.D. program in emerging infectious diseases at Uniformed Services University of the Health Sciences (USU) in Bethesda, Md.
Life is short, and it's important to take chances. —Sandra Bixler '07 (CLAS)
USU is the nation's only federal health sciences university, and is ranked among the best medical schools in the country. Though most of its students are military officers, the university's medical school accepts a small number of civilian graduate students into its biomedical sciences and public health programs.
Bixler is researching how the loss of a specific type of T cell affects disease progression in HIV. She's also examining ways to prevent this loss and improve patient outcome. She expects to graduate this spring. "My dream job is to work for the Centers for Disease Control," she says. With her specialization in HIV, working in an African country is also something she is considering.
There are no tuition costs for any students at USU, military or civilian, says Bixler. And while that was a consideration in her choosing the school, Stephen's commitment to the service was a factor as well. "Being a military school, I feel a connection to my brother here," she says. She also appreciates the proximity to Arlington National Cemetery, where her brother is buried, and visits his grave as often as she can.
Eight years after the death of her twin, Bixler says things are better than the May morning when her world fell apart. "Not easier, but better. I still think of him every day," she says. Opportunity is often born out of tragedy, and Bixler admits that she would not have considered going to graduate school so far from home if not for the loss of her brother. "His death made me realize that life is short, and it's important to take chances."