In a letter to the University community, President Herbst reaffirms UConn's commitment to preventing sexual violence and to providing appropriate support when incidents do occur, and outlines steps the University has taken toward that end.
Dear Students, Faculty, and Staff,
UConn, like all colleges and universities, must do all it can to prevent sexual harassment and sexual violence on our campuses, increase campus awareness, hold perpetrators accountable, and provide victims and survivors with the resources and compassion they desperately need during a time of intense personal trauma. UConn is absolutely committed to this effort.
This work is of the greatest importance to me and to the entire university. We have taken a number of significant steps to demonstrate our commitment by enacting initiatives to further our work to prevent sexual misconduct and violence and to provide appropriate care when incidents do occur.
Strategic Hiring and Creation of Roles to Enhance Student Support, Campus Awareness and Title IX Investigations
This summer, the Division of Student Affairs reestablished the Dean of Students Office and created two new positions designed to assist students in navigating the campus and to provide advisement, support, and resources to students, including during the complaint and investigation processes. Eleanor JB Daugherty (Elly) has joined UConn as the Associate Vice President for Student Affairs and Dean of Students, and beginning this Friday, Jen Longa will serve as the Assistant Dean of Students for Victim Support Services.
The Division of Student Affairs also has added staff in both Counseling and Mental Health Services and Wellness and Prevention to provide for the needs of all students, including those impacted by sexual harassment and sexual violence.
Finally, the Office of Diversity and Equity, under the leadership of our Title IX Coordinator Elizabeth Conklin, recently formed a Title IX Investigations team focused exclusively on investigating complaints of sexual harassment and sexual violence. Meredith Smith, Deputy Title IX Coordinator/Lead Title IX Investigator and Alexis Phipps Boyd, Title IX Investigator, now serve as the University's primary investigators of all student complaints of sexual harassment and sexual violence.
Creation of a Special Victims Unit within the UConn Police Department
The UConn Police Department is another essential partner in our efforts to prevent sexual violence and to respond effectively when incidents occur. In the last year, our UConn Police Chief Barbara O'Connor created a Special Victims Unit (SVU) to respond to all reports of sexual violence that take place on campus. An officer from the Special Victims Unit is assigned as the primary contact throughout the investigation. While all officers have received training on responding to and investigating these serious crimes, our SVU officers have received additional trauma-informed investigative training.
Creation of a New UConn Community Resource Team
We understand that in addition to having a range of resources on and off campuses, coordination of those resources and efforts is vitally important. This summer I charged a range of on- and off-campus partners to form the UConn Community Resource Team (CRT). The team has already begun meeting and includes UConn employees, students, and off-campus partners who work to address issues of sexual violence, intimate partner violence, and stalking on campus. CRT's collaborative work ensures that UConn provides a coordinated, compassionate, trauma-informed response to victims and survivors. In June, the members of UConn's Community Resource Team attended an all-day Sexual Violence Response Training Workshop hosted jointly by Connecticut Sexual Assault Crisis Services and the Victim Rights Law Center.
Increasing Education and Awareness
Education and training for all members of our campus community is critical in the fight against sexual harassment and sexual assault.
Our incoming students participated in learning programs about sexual violence prevention and bystander intervention as part of their orientation process, and, on their first full day on campus in August, attended a two-hour sexual violence bystander intervention program. This additional programming builds upon the longstanding efforts of our Women's Center's Violence Against Women Prevention Program (VAWPP). I also want to acknowledge the leadership that Student Government and other student groups have demonstrated in providing sexual harassment training for student leaders.
All faculty and staff have also been offered enhanced education and training about sexual harassment and sexual violence. All new employees are required to attend a training focused on preventing sexual harassment and responding to sexual violence. In addition, this summer UConn launched a mandatory training program for management-level employees that has been attended by more than 500 managers across all areas of the University. A component of the program includes training on how managers can serve as effective partners in preventing sexual harassment, and responding when incidents of sexual harassment or sexual violence occur.
UConn's sexual violence, domestic violence, and stalking awareness website continues to be an important resource for all members of our community for information about key university resources, policies, reporting, and investigations. I encourage all members of our community to visit and bookmark this site.
Bystander Intervention Task Force and "It's on Us" Campaign
I am excited to announce that the Division of Student Affairs has convened a new Bystander Intervention Task Force. The task force will work throughout the 2014-2015 Academic Year to establish a campus-wide program that increases awareness of sexual violence and empowers students to be effective bystanders. This work is critical for UConn as we bolster our ongoing efforts to reduce incidents on campus and to provide significant support to victims and survivors.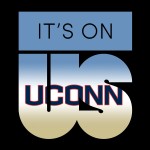 We also have joined the nationwide "It's on Us" campaign, aimed at reducing sexual violence through awareness and bystander intervention. I encourage all UConn students, faculty, and staff to take the pledge and to watch the video, which will be playing on our Jumbotron screen at each home football game starting with this weekend's matchup against Temple, and also will be displayed prominently at other teams' games and various programs across our campuses.
Ongoing Dialogue with Our Community
I invite you to join me on Sept. 29 at 7 p.m. in Konover Auditorium for a talk led by Dr. Dorothy Edwards, author of the "Green Dot" bystander intervention prevention program. The talk, "Silent Majorities: Preventing Violence Through Bystander Intervention," is being hosted by the Asian and Asian American Studies Institute as part of its annual Ahimsa speaker series.
Our commitment to open dialogue and education is ongoing, and I am pleased that USG is working with campus administrators to develop more opportunities for open dialogue this semester and beyond.
Collectively, our work in violence prevention, victim and survivor support, and increasing awareness of sexual violence reflects our deepest commitment to eliminating sexual harassment and sexual violence from our campuses. It is through these efforts that UConn will continue to develop a culture of safety and respect. This is, for all of us, the highest priority for our campus.
Sincerely,
Susan
Susan Herbst, University President