The Hartford Courant and FOX CT, in conjunction with the University of Connecticut, are hosting a live televised debate between gubernatorial candidates Tom Foley and Dan Malloy on Oct. 2 beginning at 7 p.m.
The hour-long debate will take place at UConn's Jorgensen Center for the Performing Arts in Storrs.
"The Hartford Courant has always been a leader in covering state politics, raising questions, and seeking answers around the issues that are most important to the voters of Connecticut," said Nancy Meyer, the Hartford Courant's publisher and CEO. "It is a crucial part of our commitment to the communities that we serve, and we are honored to participate in this important event."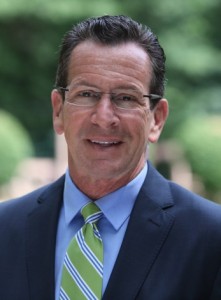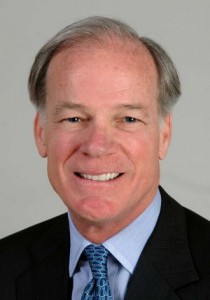 Malloy, Connecticut's incumbent Democratic governor, is running for a second term. Foley, a former U.S. ambassador to Ireland and the Republican Party's endorsed candidate, ran against Malloy in 2010. Only candidates who receive at least 10 percent of support in independent statewide polls are participating in the debate.
"The University of Connecticut is honored to be hosting this important debate," said UConn President Susan Herbst, whose academic field is political science and communications. "As the state's flagship public university, UConn has a proud history of engagement in the electoral process and we look forward to a lively discussion of the critical issues facing Connecticut."
"Connecticut voters are looking to hold the candidates for governor accountable on a broad range of issues from the economy to state spending and gun control," said Chris Geiger, vice president and general manager of Fox Connecticut Media Group. "Fox Connecticut is proud to be the only television station to broadcast this crucial debate live, in its entirety, to the people of Connecticut."
The Connecticut Daily Newspapers Association is also a sponsor of the debate.
The following rules of attendance apply:
You must commit to staying for the entire event; even if it runs beyond 8 p.m.
Audience members may not get up and down or speak during the event.
Cell phones must be silenced.
No flash photography.
Signs, placards, cards, and other campaign materials are prohibited.
2-inch candidate campaign buttons are permitted.
Audience members are asked to refrain from applauding or in other ways demonstrating support for or opposition to a candidate during the debate.
No book bags, backpacks, or beverages.
No storage or "check-in area" will be provided.
A limited number of free tickets to the debate will be available. Online and phone reservations will not be accepted for this event. UConn students, faculty, and staff may pick up tickets at the Jorgensen Box Office in Storrs or at the UConn Co-op at the University's regional campuses in Groton, Waterbury, West Hartford, Stamford, Torrington, and the UConn Law School, beginning Monday, Sept. 15. A valid UConn ID is required to pick up tickets. The general public may pick up tickets at these locations beginning Thursday, Sept. 18. There is a four-ticket limit per person.
Members of the UConn community are encouraged to attend the debate. Because the debate is being televised live, rules of attendance will be strictly enforced. Anyone not complying with the rules will not be able to attend.
The debate will be live-streamed on courant.com and foxct.com as well as aired on FOX CT. Written questions for the candidates should be submitted to opinion@courant.com. Questions may be submitted on Twitter to @CarolynLumsden using the hashtag #ctpolitics. Live discussion of the debate also can be tracked on Twitter with the hashtag #ctpolitics for those watching from home.