This article was first published in the Fall 2014 print edition of UConn Magazine. To read more stories like this, visit s.uconn.edu/fall14 or download UConn Magazine's free app for iPads.
Targeted by bullies throughout her middle school years for her sexual orientation, Molly Rockett '15 (CLAS) says she was left feeling "trapped and powerless" at the age of 13. She  started contacting her legislators, urging them to take action on LGBT rights — and when one state senator replied with a handwritten note, Rockett says she was stunned by the  response. "Her unexpected validation imparted an idea," she says. "With courage and a little initiative, I can be heard by my government; I can have a voice."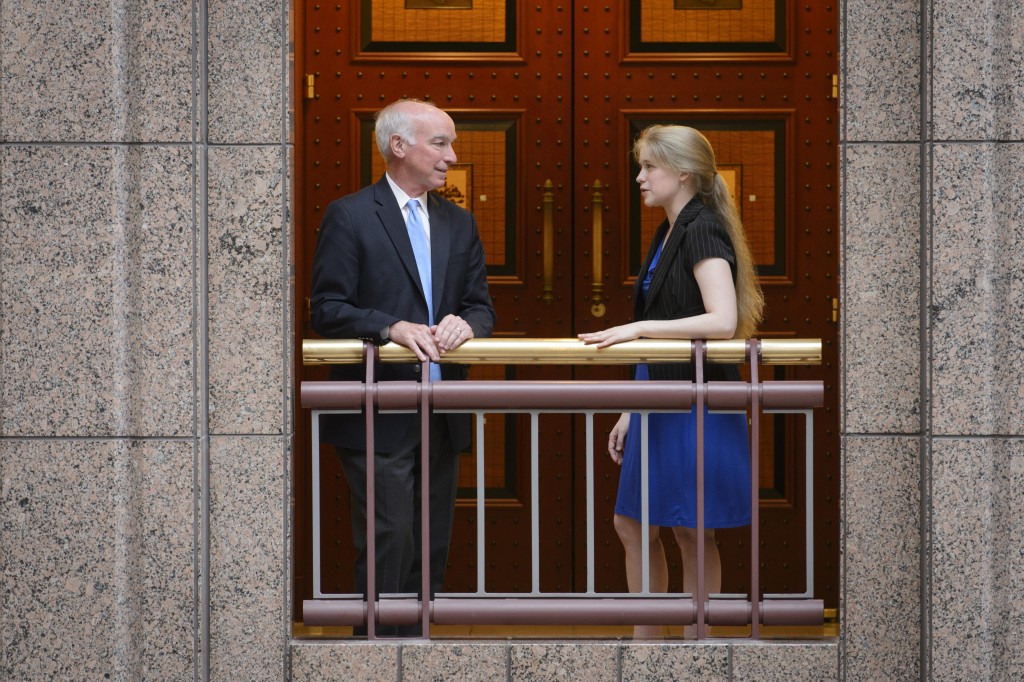 Now a UConn political science major, an Honors student, a New England Scholar, and a 2014 University Scholar — UConn's highest academic distinction — Rockett has developed a deep commitment to political engagement. Called a "dynamo" with "success written all over her" by professors and mentors alike, she has not stopped accumulating knowledge, accolades, and real-world experience in the political arena.
"While Molly was in the office, we were working on the Stafford Student Loan issue, and protecting student loan rates from doubling. … This wasn't a theoretical issue; she was making a difference in the lives of students dealing with student debt. Fifteen million students were impacted." —U.S. Rep. Joe Courtney '78 JD
Serving as an intern in the Washington, D.C., offices of U.S. Sen. Richard Blumenthal as well as that of UConn alum U.S. Rep. Joe Courtney '78 JD, Rockett has also excelled as a research assistant and student leader. This past year, she became the fifth student in the University's history to receive the highly prestigious Truman Scholarship, which provides recipients dedicated to careers in public service with up to $30,000 for graduate studies — and which Rockett hopes to use in pursuing a law degree after graduating from UConn this spring.
"Many college students, I found, are too discouraged or apathetic to have any concept of how powerful their voices could be in the political arena," she says. "My mission is to show people the magnitude of their own personal power in the political system."