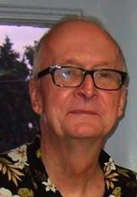 Charles W. Boer, emeritus professor of English, died Nov. 18. He was 75.
Boer was a respected and popular professor at UConn for many years, retiring in 1992 as a full professor from the English Department, where he specialized in teaching mythology, poetry, and individual 20th-century writers from Charles Olson to Frank O'Hara, Gertrude Stein to Ernest Hemingway. He also helped establish the Charles Olson Archives along with George Butterick, which are part of the University's Special Collections at the Thomas J. Dodd Research Center.
He earned his bachelor's degree summa cum laude from Western Reserve University in 1961, majoring in classics. He was accepted to Harvard with a Woodrow Wilson Fellowship but delayed his matriculation there to accept a Fulbright Scholarship to Florence, where he studied with the Italian moral philosopher, Eugenio Garin. On his return from Italy, and after one year at Harvard, in 1963 he decided to leave and become a stockbroker. However, while back in Cleveland, he met a former professor from Western Reserve, who convinced him to study comparative literature and teach in the English department at the State University of New York (SUNY) in Buffalo. There, from 1963 to 1966, he befriended the Black Mountain School poet, Charles Olson, and met many other writers and creative people, from jazz musicians to philosophers.
In 1966, he joined the English Department at the University of Connecticut in Storrs. He received his Ph.D. in comparative literature from SUNY the following year.
Although mostly known in his career as an English professor, Boer was also a gifted translator of ancient Greek and Latin. He was nominated for the National Book Award for his translation from ancient Greek of The Homeric Hymns in 1971, and is known for his translation from Latin of Ovid's Metamorphoses (1989) and Marsilio Ficino's Book of Life (1980). However, his most popular and successful book (translated into 28 different languages), Freud's Own Cookbook, was written with the psychologist and best-selling author James Hillman. It is a work combining cooking recipes, Freudian psychology, and humor, in a satirical mix. His other books include works of poetry (The Odes, Varmint Q), and biography (Charles Olson in Connecticut), along with numerous literary and critical articles and lectures, and poems mostly published in small publications. He also wrote plays (Don's Dream, Wittgenstein and the Soprano, Let, Malraux Smokes, The Last Temptation of Ovid, and Miss Potter is Dead) for an international theatre group in France, The Roy Hart Theatre.
After retiring from UConn, Boer became the editor of an international psychology journal, Spring: A Journal of Archetype and Culture, and taught mythology and classics at The Pacifica Graduate Institute in Santa Barbara (1994-97). In addition, he was a regular participant and lecturer at the Eranos Conferences (1972-2001) in Ascona, Switzerland. He also was a founder of the international Myth & Theatre Conference in 1986, in which he participated until 1999.
In spite of all this public activity, Boer was a private person who tried to live as much as possible as a recluse. This vocation culminated in his writing an unpublished work, The Pleasures of Recluses. In 2013, he left his beloved house in Pomfret for an apartment in Southbridge, a town he enjoyed for its friendliness, civic naturalism, and New England charm.
An avid Red Sox fan, during his last illness, Boer saw the Red Sox go from last (2012) to first (World Series Champs 2013) and back to last (2014) – a perfect expression for him of the tragic cycle of life. One of his proudest achievements was to be a member of the Champion 1984 English department team in the UConn Summer Softball League. He also was a devoted tennis player.
Boer leaves his close friends, Peter and Lois (Rosenberg) Kugler of Brewster, Mass., Cindy Sebrell and her husband, Jeff Cipolla, of Washington, D.C., and Jay Livernois and Marie-Paule (Marthe) Livernois of Woodstock, Conn. He also leaves three sisters in the Cleveland area: Margaret (Boer) Malloy, Mary Catherine (Boer) DiLiddo, and JoAnn (Boer) Lewarchick; a brother, Gerald Boer, predeceased him.