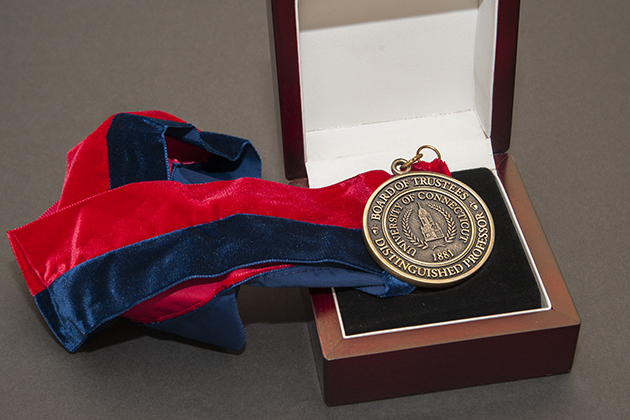 On March 25, the UConn trustees confirmed two faculty members in the College of Liberal Arts and Sciences as Board of Trustees Distinguished Professors: philosophy professor Jc Beall and psychology professor Blair T. Johnson.
The designation is the University's highest academic honor, and is given in recognition of exceptional distinction in scholarship, teaching, and service at UConn.
Jc Beall is recognized as a leading authority on the study of philosophical logic. Beall's work is internationally renowned for pushing beyond standard boundaries of logic. He has advanced new frameworks for solving longstanding problems and paradoxes in the foundations of mathematics, philosophy, and other theoretical sciences.
Beall's work has been published in the highest-level venues in philosophy, including two published monographs, two forthcoming monographs, six edited volumes, and more than 60 articles in top-tier journals. One of his articles was honored by The Philosopher's Annual as one of the 10 best articles worldwide in analytic philosophy for the year 2013.
He currently holds a Visiting Research Professorship at the University of Tasmania in Australia and is an associate research fellow at the University of St Andrews in Scotland. His previous fellowships include Professorial Research Fellow at the Northern Institute of Philosophy at the University of Aberdeen in Scotland; Daniel Taylor Fellow and Professorial Fellow at the University of Otago in New Zealand; Visiting Research Fellow at the Sydney Center for the Foundations of Science in Sydney, Australia; and University Fellow at the University of Melbourne, Australia.
In 2013, Beall received a British Academy Endorsement for Excellence in Logic and Philosophy, and the Edward C. Marth Mentorship Award at UConn for his outstanding contributions to graduate education in philosophy and logic. He is also cofounder and director of the New England Consortium for Logic and Language.
Throughout his career, Blair T. Johnson has been an international leader on the "big data" approach called meta-analysis, which pools the results of independent studies focused on a particular topic. His scholarly program on improving methods of meta-analysis has helped to make meta-analysis conventional and better performed across the sciences. Johnson is also a substantive expert on social influence, health promotion, and HIV prevention, including psychosocial strategies to reduce risk for HIV.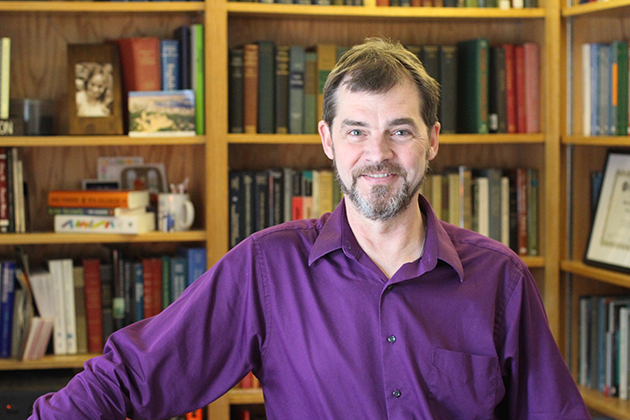 He has published more than 150 scientific articles and reviews, and since 1995, his work has been continuously supported by the National Institutes of Health, along with such other funding organizations as the National Science Foundation and the Agency for Healthcare Research and Quality.
Johnson was the 2013 winner of an Excellence in Research Award in Behavioral and Life Sciences from the College of Liberal Arts and Sciences, and in 2012 he received the Distinguished Alumni Award from his alma mater, Minnesota State University Moorhead. He is past recipient of an Alexander von Humboldt Research Fellowship, among other fellowships, and senior editor of the journal Social Science & Medicine.
Johnson's early support helped to establish the UConn Center for Health, Intervention, and Prevention (CHIP), and he continues to serve in key roles to help fulfill CHIP's mission. He has been advisor to the American College of Sports Medicine on the process underlying the creation of evidence-based position stands, and he serves as the secretary-treasurer of the Society for the Psychological Study of Social Issues.