Ever wish you could chat over drinks with top science experts?
Wish granted.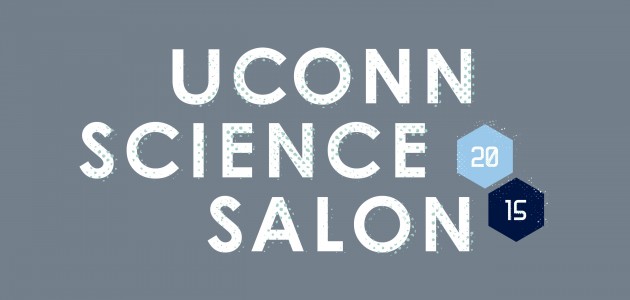 UConn Science Salon, a new panel series sponsored by UConn and the UConn Foundation aimed at facilitating conversations between science experts and the public, kicks off June 4 with an event titled "3D Printing: Living Tissue to Human Organ."
Ask University Communications science writer Kim Krieger, who brought the idea of hosting a science café to the University, to describe the new program, and it sounds like she's setting up an old joke: "An engineer, a surgeon, and an ethicist walk into a bar…," she quips.
While it's much more than that, Krieger says UConn Science Salon will give attendees the same type of easy access to top scientists and experts and "raise the profile of UConn research in a friendly, stylish way."
"The purpose of the program is to enhance public discourse at the intersection of science and culture," she says. "Sure, people can read about research and technological developments, or watch some talking head opine about it on television. But how often does the average citizen get to ask a scientist a question?"
Not only does the series, which is expected to be held several times a year, benefit the public, Krieger says, but it also may prove valuable to the researchers.
"It's entirely possible that someone will ask a question at a science café that would never have otherwise occurred to any of the researchers present," she says. "And it could lead to a real advance, or a change in how they do things."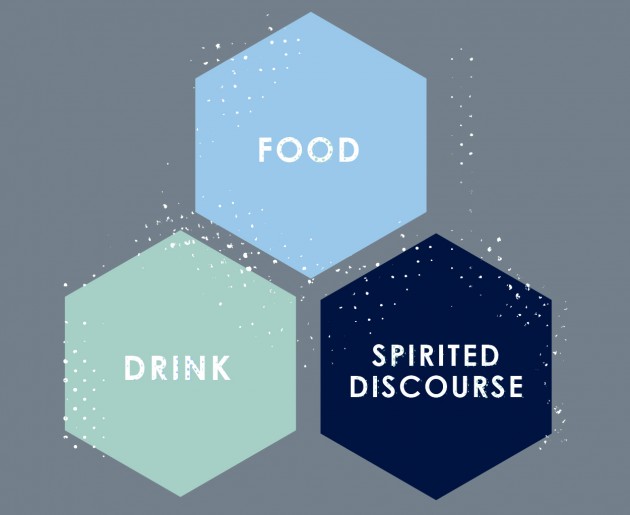 Science cafés are held all over the world. According to sciencecafes.org, a site run by NOVA as a resource for those interested in hosting or attending such events, the grassroots movement has been around for at least a decade. The events are typically casual gatherings held in places like coffeehouses, pubs, and libraries, and are focused on facilitating discussions about science.
"The successful café fosters an informal atmosphere where all participants feel encouraged to participate," according to the site. "These are not long lectures with a passive audience listening to an expert. Rather, they are dynamic, two-way interactions between a scientist and the public. In this way, the public feels empowered to learn, and the scientist speaker gains valuable perspective on his or her own work."
UConn Provost Mun Choi says he strongly supports UConn's version.
"The goal is to share exciting developments in technologies through an engaging and interactive format," he says. "The insights from leading experts will lead to a greater understanding of the role of science and technology in our society."
Through the program, he says, attendees will see how "UConn is playing a critical role in advancing science and engineering in areas such as genomics, manufacturing, and sustainability."
At the inaugural event, to be held at NIXS Hartford in the new Front Street development, attendees will be able to explore the burgeoning world of 3D printing from a variety of perspectives.
Slated as panelists are Anson Ma, a UConn assistant professor of chemical and biomolecular engineering; Richard Langlois, a UConn economics professor; Dr. John Geibel, vice chairman of the Department of Surgery and director of surgical research at Yale University School of Medicine, who leads one of seven global teams competing to create a viable regenerative or bioengineered liver; and Dale Kutnick, senior vice president emeritus and distinguished analyst at the technology research firm Gartner Inc.
Lakshmi S. Nair – UConn assistant professor of orthopaedic surgery and chemical, materials, and biomolecular engineering – will moderate the discussion.
"We're very excited by the distinguished panel we've assembled," said Heidi Douglas, director of engineering alumni relations. "The purpose for their selection was to allow us to explore this disruptive technology from a variety of perspectives: technical, medical, ethical, and economic. All of our panelists, and our moderator, are eminent in their respective fields."
The first event will also feature a live 3D printing demonstration, and will have a special, science-themed cocktail available for purchase.
"Fifteen bucks gets you a seat, a free drink, and an hour-and-a-half of geeky entertainment," says Krieger. "It's a no-lose proposition."
The first UConn Science Salon will be held on Thursday, June 4, at 6 p.m. at NIXS Hartford, 40 Front Street, Hartford. Tickets are $15 and can be purchased at UConnAlumni.com/ScienceSalon.