Communication happens in a gesture. A laugh. A choice of phrasing. Things that most of us never think about. But for individuals transitioning from one gender to another, speaking and acting in a way that supports their new identity can seem like a daunting challenge.
That's where the speech-language pathologists at the University of Connecticut's Speech and Hearing Clinic enter the picture.
"To me, speech is the thing that makes or breaks you in terms of whether you are seen as being feminine or not," says Sylvia Wojcik, a client at the clinic for the past 18 months. "The voice is the finishing aspect of transition."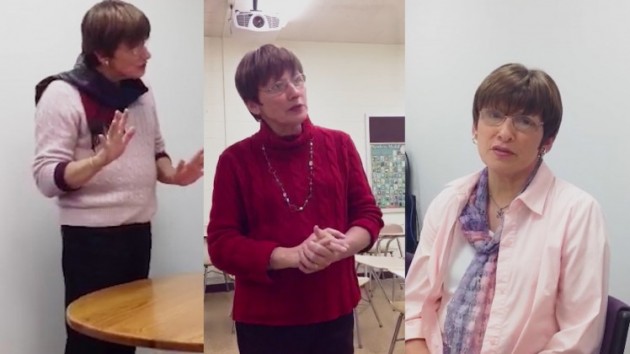 Even when other changes during the gender transition process may be harmonious, such as those brought about by surgery and hormones, or by hairstyle, makeup, and clothing choices, the voice may not change.
In both one-on-one meetings and group therapy sessions at the UConn Speech and Hearing Clinic, transgender individuals are guided through exercises in which speaking a sentence involves consciously thinking about such factors as pitch, intonation, and volume.
"A particular strength of UConn's program is that it is highly individualized," says Wendy Chase, clinic director. "Every goal, every activity, every exercise is personalized to a client's particular needs and desires."
Individuals seeking to adopt speech that sounds more feminine may feel particularly challenged, says Chase. The transition of male to female is complicated by biology. During puberty, a male's larynx, or voice box, expands and the vocal cords become thicker and longer, which results in a deeper sound. Currently there is no medically approved intervention that can reduce the size of a person's voice box.
Speech-language pathologists at the clinic help male to female clients pay particular attention to the rate of vibration of their vocal chords – commonly referred to as pitch – as well as all the other aspects of vocal retraining that they'll need to feel successful, says Chase.
Brianne Roberts says one of the things she appreciates about the clinic is that clients are treated with respect: "That's a huge issue for people undergoing transition."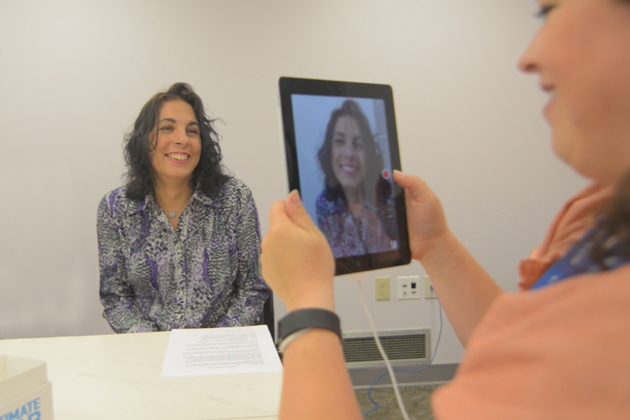 For females transitioning to a male identity, hormone therapy may help deepen the voice. Coupled with additional training in vocal control, word choice, and other mannerisms, a healthy transition to 'sounding' male can be achieved, says Chase.
At any given time there may be from three to a dozen or more transgender people receiving support and training at the UConn Speech and Hearing Clinic. The clinic works with people from around New England, and vocal changes can take anywhere from a few months to two years, or longer.
"This can be a fascinating journey for our clients, and for us it is very fulfilling to be able to help people achieve who they should be – to help someone become the person they want to be," Chase says.
In addition to providing benefit to the clients in the program, there is a societal benefit, says Roberts. The graduate students from the from the Department of Speech, Language and Hearing Sciences, who work with the clients will likely leave UConn one day, she says, with a greater knowledge of the transgender population.
But, says Chase, at the clinic, it's about individuals. Whether it's starting from the beginning of a person's transition, or polishing the communication skills of a person who transitioned years ago, there is a place for virtually anyone needing assistance.
For Wojcik, it's about the finishing touches. "This has managed to teach me the subtle things I would not have necessarily appreciated," she says, "and it makes all the difference in my confidence."
More information about UConn's Speech and Hearing Clinic may be found on its website.