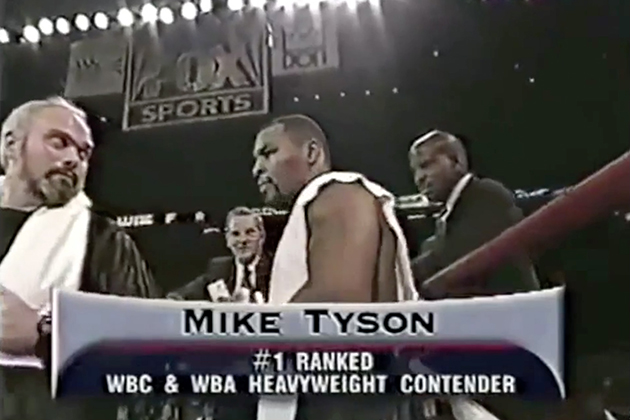 After famed boxer Mike Tyson defeated Buster Mathis in the third round of a 1995 bout, the former heavyweight champion of the world waited for the referee to call the match, then hugged his contender.
Just a few feet away, Tyson's ringside doctor witnessed this simple gesture between the two men, who moments before had vied for the heavyweight title by delivering each other blows.
That doctor was Cato Laurencin, now University Professor, Albert and Wilda Dusen Distinguished Professor of Orthopaedic Surgery, and director of the Institute for Regenerative Engineering at UConn.
Laurencin has worked as a ringside doctor for the past two decades. In August, he traveled to Venezuela as the physician for the USA Boxing Elite Men's National Team for the American Boxing Confederation Championships.
"I've always loved the sport and the personalities," he says. "Boxing teaches sportsmanship – the lessons for life are incredible."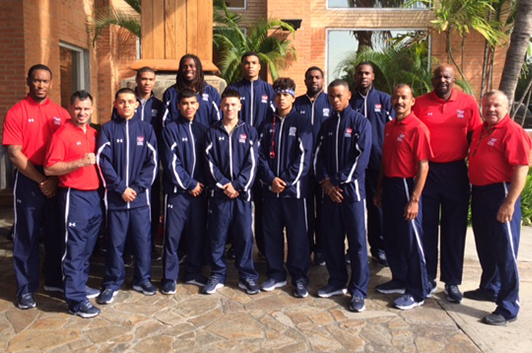 For Laurencin, who uses his hands for healing, his interest in a sport that uses hands for fighting has many motivations, one of them being the camaraderie that exists in much of professional boxing and in amateur boxing.
"In the amateur ranks," he says, "the first thing boxers often do at the end of a fight is hug each other, then go to each corner and give thanks to their coaches, then the referee."
Boxing, he notes, has a positive influence on young people. Those participating in the sport are encouraged to stay in shape and stay away from drugs and alcohol. The rigor of training helps instill in them a positive work ethic.
"Boxing could be a savior to folks in the inner city," he says.
Laurencin volunteers as a doctor for amateur boxers as well as professional ones, facilitating a sport that provides direction for young athletes. At UConn Health, he provides direction for students and young doctors. He is extensively involved in mentoring underrepresented students, demonstrating a dedication that earned him a Presidential Award for Excellence from President Barack Obama.
A Black man who earned degrees from Princeton, MIT, and Harvard Medical School, and whose curriculum vitae includes nine single-spaced pages of awards, Laurencin is undeniably a role model.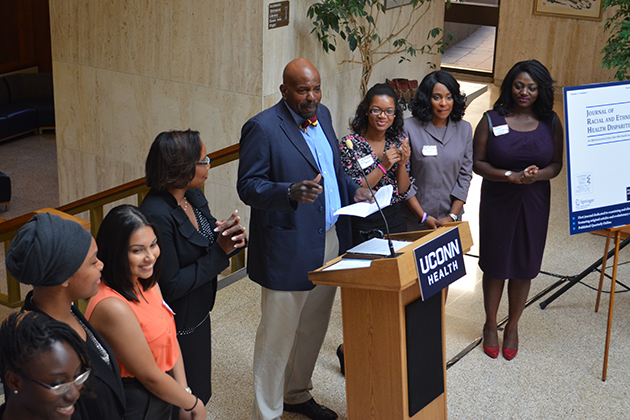 His road to medicine began in his family's row house in North Philadelphia, where his mother operated a clinical practice and research laboratory out of the first floor.
He refers to himself as a "surgeon-scientist" – pursuing both the clinical work that allows him to interact  one-on-one with families, and performing the cutting-edge research that recently led to his receipt of the prestigious National Institutes of Health Pioneer Award. Just a few years ago, National Geographic hailed Laurencin's research into the regeneration of ACL tears – one of the most common knee injuries – among the "Scientific Discoveries of the World."
Like his role at the operating table, being ringside doctor is a post that comes with a lot of responsibility. Laurencin has the authority to determine whether an injured fighter can continue a bout – in essence, whether to stop the fight.
"My role is to ensure the safety of the boxer," he says. "That's why I'm there."