Starting in fall 2016, UConn will award $8,000 in scholarships over two years to all qualified students who transfer from a Connecticut community college to earn their bachelor's degrees, UConn President Susan Herbst has announced.
The President to President Scholarship Program will be open to students who enter through UConn's Guaranteed Admissions Program (GAP); graduate from any of Connecticut's 12 community colleges with an associate's degree; have a GPA of 3.0 or above; and are recommended by an academic adviser and the president at that institution.
The scholarship will equal $2,000 per semester for the four semesters in which the student is a UConn junior and senior, and can be used for classes at any UConn campus.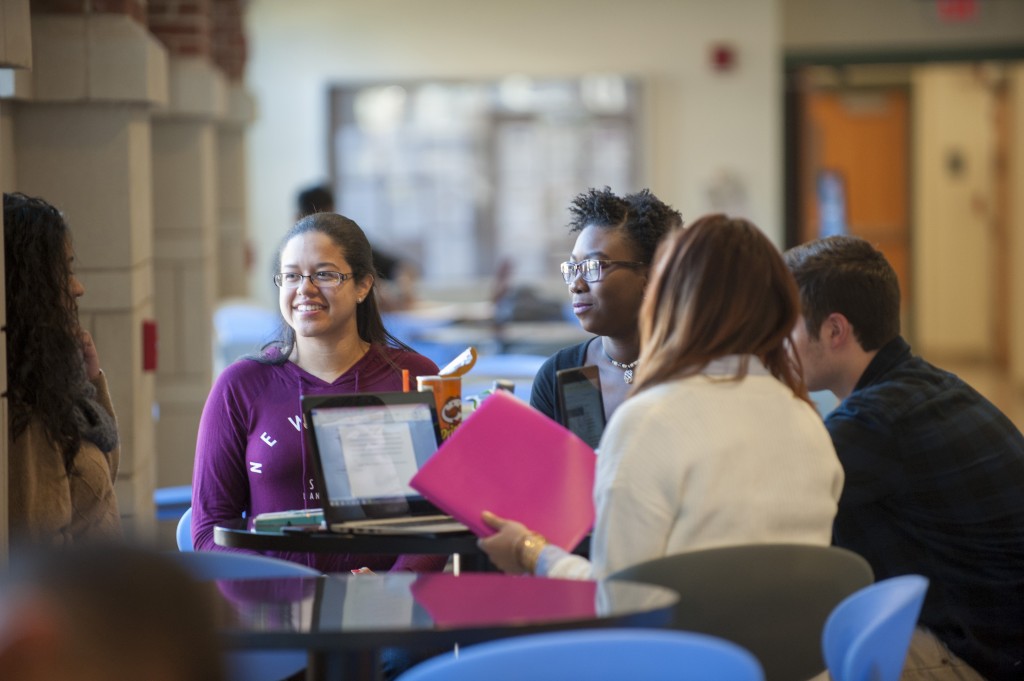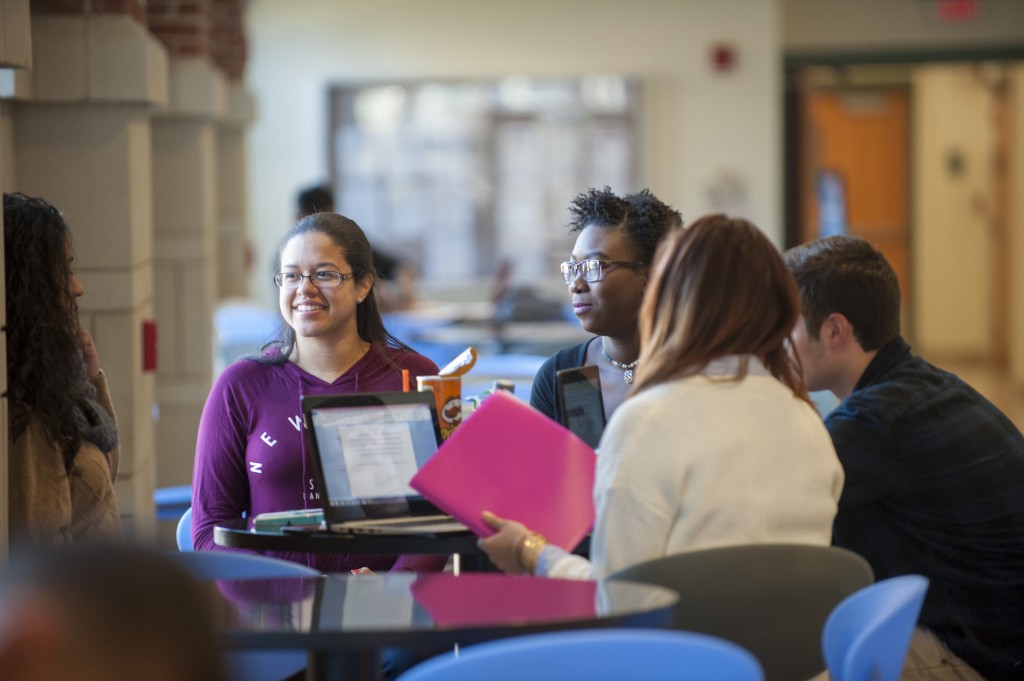 "This scholarship will help ease the financial burden on transfer students while rewarding and reinforcing their successful academic work in Connecticut's community colleges," Herbst said. "It also broadens UConn's ability to reach more of the state's highly talented students, strengthens our bonds with our community college partners, and supports our work to keep students here after graduation to contribute to Connecticut's economy."
The scholarship program will work in conjunction with the existing Guaranteed Admissions Program (GAP) between the community college system and UConn, which guarantees admission to those students who complete necessary courses and meet academic milestones at the community colleges to transfer into UConn as juniors.
President Herbst announced the scholarship initiative last month to community college officials in a roundtable meeting. Participants included a representative from Manchester Community College, whose president, Gena Glickman, was instrumental in helping shape the scholarship program and has been a strong supporter of initiatives to help students successfully transition to UConn.
"Our students have a strong track record of transferring to UConn and succeeding," Glickman said. "MCC is pleased to take a leadership role in opening up this opportunity for those who want to continue their education toward a bachelor's degree without incurring burdensome debt."
UConn's President to President Scholarship money will be applied to the qualified transfer students' accounts so they can use it for tuition, room and board, fees, and books.
Lauren Doninger, program coordinator for liberal arts and sciences at Gateway Community College in New Haven, said she is excited about the potential for community college students across the state.
"The President to President scholarship encourages and validates the academic achievements of community college students, and, it is a sizable scholarship that for some students will make the difference in whether or not UConn is affordable," Doninger said.
The scholarships will be available for qualified students entering all of the UConn majors involved in the GAP program, including liberal arts, business, agriculture fields, and other areas. It also applies for those entering through the statewide College of Technology agreement, which covers a wide selection of majors in engineering and technology fields.
The University also plans to review other majors for potential inclusion in the transfer scholarship program, in an attempt to make it available to as many students as possible.
Community college students who've transferred to UConn via the GAP program graduate more quickly, more frequently, and with less debt than traditional transfer students.
UConn is committed to providing financial aid to its meritorious and needy students, with $85.4 million in university-funded grants and scholarships in its fiscal year 2016 budget. Almost 80 percent of UConn students receive some form of institutional, state, and/or federal financial aid, with the best packages going to needy in-state students.
Funding for the President to President Scholarship comes from coupling existing programs, while also receiving support from scholarship fundraising initiatives led by the UConn Foundation.