UConn's student-athletes are often lauded for their on-field achievements, but there's an equally important – often unseen – dimension to the student-athlete. UConn Today is publishing a series of profiles to highlight the academic prowess of these student-athletes. Follow along as we profile two athletes each month, and provide an inside look at the academic pursuits of these high-achieving student-athletes.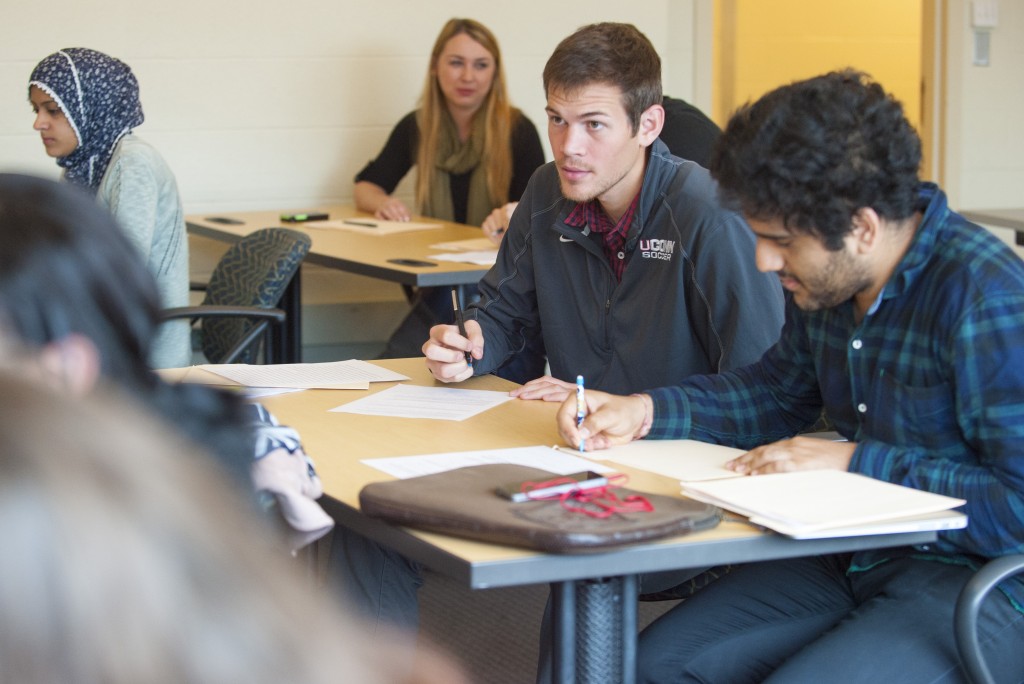 Istvan Kanyo '15 (CLAS)

Hometown: North Haven
Sport: Men's Soccer
Major: Double major in Chemistry and Biological Sciences (Honors Program)
Anticipated graduation: December 2015
What position do you play? I play center defense on the men's soccer team.
What's your favorite class? My favorite class was EEB 2202, human evolution and diversity. We talked about evolution in humans and the role of culture as a force for change.
How do you balance the demands of your sport as well as a full class load?
I balanced the demands of sports and school by going to CPIA [the Counseling Program for Intercollegiate Athletes] after practice and doing at least a couple hours of work a day in my first few semesters. I became more comfortable with school demands and now I will study for my exams a few days in advance.
During the season, I usually have classes until about 1 p.m., then will eat and go to training until about 5 p.m., all said and done. After dinner, I will either do homework or hang out with my teammates.
Describe someone you've met here who has already impacted your future.
Dr. Matthew Hall, who works at UConn Health, has already helped by allowing me to shadow him over the summer. He has reinforced my desire to become a physician.
What does it mean to you to be a Husky?
To me, being a Husky means taking pride in all aspects of my life. I want to be a great student, great teammate, and competitive player. I've learned here that being competitive is one of the biggest steps you can take to be successful.
Where are you headed after graduation?
After graduation, I will apply to medical school to become an orthopedist.
Istvan has a sister, Emese, who is also an Honors student and a student-athlete. She is a chemistry major, and a member of the Women's Track team.