Reinhard Laubenbacher of UConn Health and The Jackson Laboratory (JAX) for Genomic Medicine has been named a Fellow of the American Association for the Advancement of Science (AAAS).
Election as an AAAS Fellow is an honor bestowed upon AAAS members by their peers. As part of the Mathematics Section, Laubenbacher was elected as an AAAS Fellow for distinguished contributions to construction and analysis in systems biology, based on computational algebra, discrete mathematics, and algebraic geometry.
"The invitation to join such a distinguished group of scientists is a tremendous personal honor," Laubenbacher says. "I also see it as a recognition of the great value that mathematics brings to the life sciences at a time of unprecedented challenge and opportunity."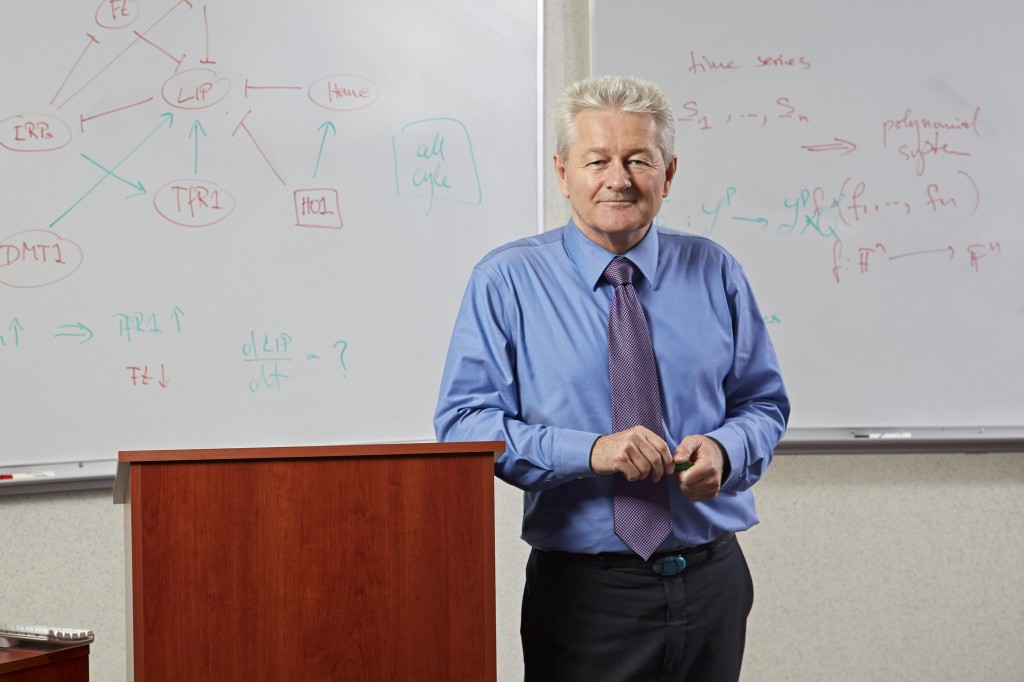 Laubenbacher was the first joint UConn Health/JAX faculty member, joining in May 2013 as a professor in the department of cell biology and director of the Center for Quantitative Medicine at UConn Health and professor of computational biology at JAX.
His previous academic service included positions as professor and director of education and outreach at the Virginia Bioinformatics Institute, professor in the Virginia Tech mathematics department, and professor of mathematical sciences at New Mexico State University.
Laubenbacher is a graduate of the University of Munich, and earned advanced degrees in mathematics from Indiana University and Northwestern University. He has received numerous teaching and scholarly awards throughout his career, including a Fulbright Scholarship and becoming a fellow of the American Mathematical Society. In addition, he is widely published in scholarly journals in areas including computational biology, systems biology, and mathematical foundations of computer simulation.
This year, 347 members have been awarded the honor of AAAS Fellow for their scientifically or socially distinguished efforts to advance science or its applications. New Fellows will be recognized on Feb.13 during the 2016 AAAS Annual Meeting in Washington, D.C.
The American Association for the Advancement of Science (AAAS) is the world's largest general scientific society, and publisher of the journal Science, as well as Science Translational Medicine and Science Signaling.