Meet some more faculty members who recently joined UConn Health.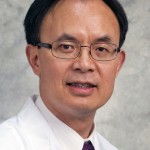 Dr. Guoyang Lou has joined UConn Health as director of the Division of Maternal-Fetal Medicine. He brings expertise in managing high-risk pregnancy, prenatal diagnosis and fetal echocardiography, and his research interests include preterm birth and preeclampsia. Luo comes to UConn from Danbury Hospital. He completed a maternal-fetal medicine fellowship at the Yale University School of Medicine and an obstetrics and gynecology residency at New York Presbyterian Hospital, Weill Cornell Medical College. He has additional fellowship training in microbiology and immunology from the University of Texas and in immunology from Baylor, where he also earned a Ph.D. in microbiology and immunology. His medical degree is from Hunan Medical University in China. Luo is board certified in obstetrics and gynecology as well as maternal and fetal medicine.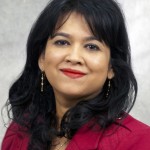 Dr. Surita Rao, a member of the faculty since 2008, brings her expertise in addiction psychiatry and mood and anxiety disorders to the UConn Health psychiatry practice in Farmington. She most recently served as medical director of the Whiting Forensic Division of the Connecticut Valley Hospital. She was the Chair and Director of the Behavioral Health Service Line at Saint Francis Care from December 2002 through October 2014 Rao completed a residency in psychiatry and a fellowship in addiction psychiatry at the Yale University School of Medicine. She also residency trained in psychiatry at the Saint Vincent's Medical Center of Richmond, in Staten Island, N.Y. She attended medical school at the Bankura Sammilani Medical College in Calcutta, India. Rao is board certified in psychiatry and addiction psychiatry. In addition to her clinical duties, she is the director of the UConn Psychiatry Residency Program.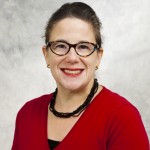 Amanda Durante brings her research expertise in infectious disease epidemiology to UConn Health from the New Haven Health Department. She holds a Ph.D. in epidemiology and public health, concentrating on the epidemiology of microbial disease, from the Yale School of Public Health. Durante also earned a Master of Science in health planning from London University. Much of her work has focused on infectious disease surveillance and control. She also teaches courses on epidemiology and public health practice.
Researchers Join Department of Immunology
Kepeng Wang holds a Ph.D. in biochemistry from the Hong Kong University of Science and Technology. He joins UConn Health from the University of California, San Deigo, where he completed a postdoctoral fellowship in the Department of Pharmacology and Pathology. Wang's research focuses on the role of inflammation and immunity in cancer development.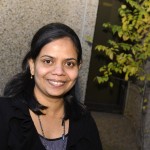 Sivapriya Kailasan Vanaja earned a Ph.D. in comparative medicine and integrative biology at Michigan State University. She studied innate immunity in postdoctoral fellowships at both the University of Massachusetts Medical School and the Tufts University School of Medicine. Vanaja also holds a doctor of veterinary medicine from the College of Veterinary and Animal Sciences, Kerala, India, and a Master of Veterinary Science from Madras Veterinary College, Chennai, India. Vanaja's research focuses on innate immunity, host-pathogen interactions and inflammasomes.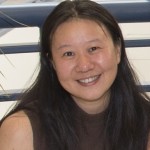 Beiyan Zhou holds a Ph.D. biological sciences from Northwestern University as well as a Master of Science in protein chemistry and genetic engineering from Peking University's College of Life Sciences. She also completed a postdoctoral fellowship in cell and molecular biology at the Whitehead Institute for Biomedical Science at the Massachusetts Institute of Technology. Zhou's research interests are in diabetes, metabolism and hematology.