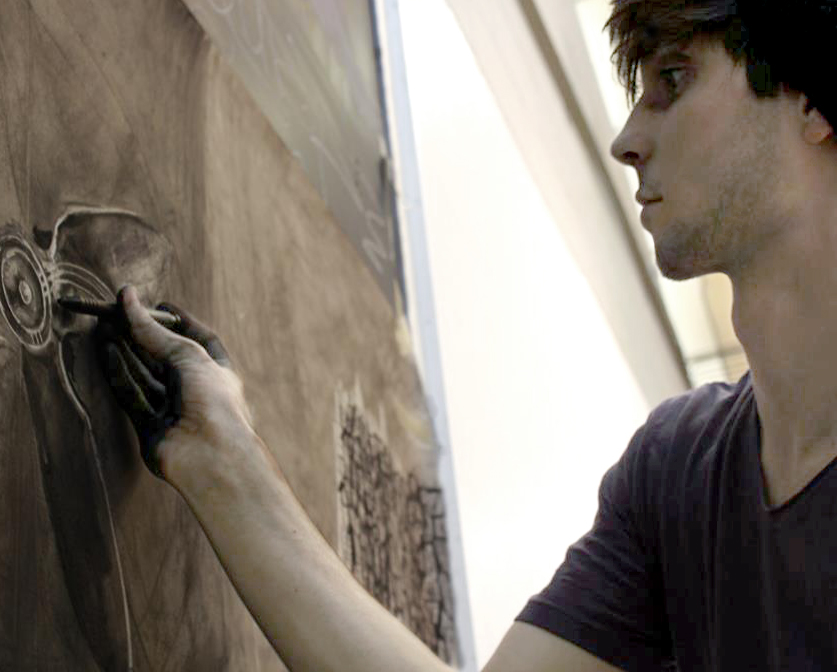 Recent graduate Antonio Campelli '15 (SFA) has been named a winner of the prestigious Marshall Scholarship. He is one of just 32 selected from among 916 applicants this year.
As the fourth Marshall recipient in UConn history – and 10th finalist since the 2005-2006 academic year – Campelli joins an impressive lineup of students who have gained the attention of the Marshall selection committee. Of the 10, he is the first to have graduated from the School of Fine Arts: the others have come from a variety of majors in the College of Liberal Arts and Sciences and the School of Engineering.
The Marshall Scholarship is Britain's flagship government-funded program for American students who represent some of the finest and brightest college graduates in the United States. It is named after former Secretary of State George C. Marshall, and was established as a gesture of gratitude to the people of the United States for the assistance the U.S. provided after WWII under the Marshall Plan.
Campelli, who grew up in Tolland, Conn., was home-schooled by his mother in traditional academic subjects. He also learned about wiring a house for electricity and how to shingle a roof while still a pre-teen, guided by his dad and friends from church.
He started picking vegetables for a local farmer when he was 11, took the makings of a greenhouse she offered him, and built his own flower propagation business in his backyard. He used the money he made through this business to start attending Manchester Community College when he was 15.
In his personal statement, Campelli told the selection committee that he didn't immediately decide to be an art major. He had not experienced any organized art education through his high school years, and was interested in investigating as many subjects as possible.
"Art developed as a means of recording that which captivated me," he wrote. "If I experienced or learned something remarkable, I would write about it; I would sketch it or record it through photography and video. In this way, art became an alternative yet intuitive form of communication."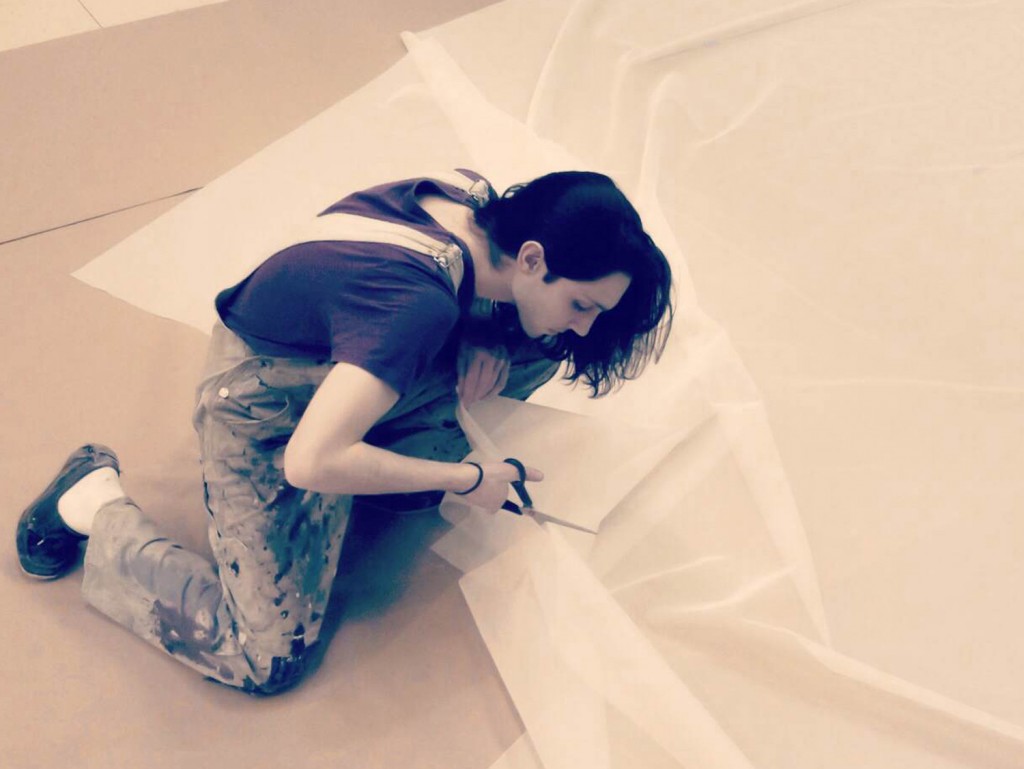 Matriculating at UConn in fall 2012 as a member of the Honors Program, he graduated three years later magna cum laude as a University Scholar, the University's highest academic distinction. Along the way, he was the recipient of both Summer Undergraduate Research Fund (SURF) and IDEA grants to study experimental book formats and installation art.
Campelli says coming to UConn was the best choice he could have made, although he was not aware of that when he was choosing his college.
"I initially thought I'd be attending art school," he says, "because I thought I needed to be among other artists all the time. As it turns out, what I really needed was the space of a big university and the chance to be with people who were doing lots of other interesting things – English majors and political science majors and people with all sorts of ideas so I was having lots of different conversations all the time."
He smiles when he says that coming to UConn "was a weirdly fortunate accident that ended up being perfect."
During his undergraduate years, he was a founding member of Everybody Arts, a student organization dedicated to arts outreach on campus and at local schools; served on the School of Fine Arts Student Advisory Council; and curated his senior thesis project – a solo exhibition titled "This Uncommon Language" – combining sculpture, painting, poetry, and installation art.
Art developed as a means of recording that which captivated me. — Antonio Campelli
During the summers, Campelli continued a longtime practice of joining his church group when they traveled to rural West Virginia to rehabilitate houses and organize events for impoverished local children. He also worked as an assistant cataloguer at the William Benton Museum of Art, painted murals for both private and public patrons, coached pre-school gymnastics, and held a number of part-time jobs to help fund his education.
Those who recommended Campelli to the Marshall committee portray him as not only extremely competent academically, but delightfully accomplished in a variety of creative ways. In her letter of recommendation, Anne D'Alleva, now dean of the School of Fine Arts, said:
"Many of our graduates go on to successful careers in a variety of artistic fields and endeavors. But once in a while, an extraordinary student comes along who has the ability to be something more, a true leader in culture and the arts, a distinctive voice for change – these alumni are our New Yorker cartoonists, our Twitter and Facebook design executives, our Guggenheim-winning artists. It's clear already that Antonio will be part of this select group."
In his Marshall application, Campelli wrote, "Recently I have moved past the sky above my house and I am transitioning to places where the stars are entirely new." In his case, the sky above him will be over England, where he plans to attend Goldsmiths, University of London to pursue an MFA.
Previous UConn Marshall Scholars were Ethan Butler in 2012, Michelle Prairie in 2009, and Virginia DeJohn Anderson in 1976.