UConn's student-athletes are often lauded for their on-field achievements, but there's an equally important – often unseen – dimension to the student-athlete. UConn Today is publishing a series of profiles to highlight the academic prowess of these student-athletes. Follow along as we profile two athletes each month, and provide an inside look at the academic pursuits of these high-achieving student-athletes.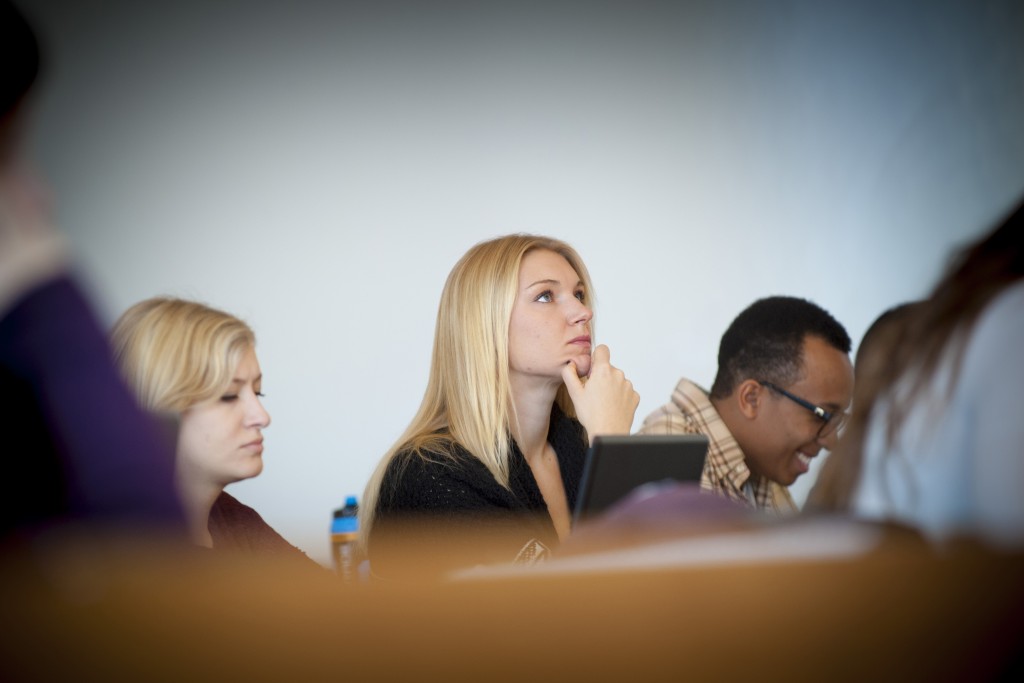 Laura Webster '15 (BUS), '16 (CLAS)

Hometown: Seymour, Conn.
Sport: Rowing
Major: Dual degree in Marketing and Psychology
Anticipated graduation: May 2016 (first degree in May 2015)
What sport do you compete in? I compete in rowing, which is a team sport.  We race in both the fall and spring.
What's your favorite class? My favorite class is currently developmental psychology. I love learning about the drastic changes that occur during early life – it's amazing how quickly infants learn and grow. I also really liked Abnormal Psychology and learning about mental health issues. It's interesting to explore the seemingly infinite ways mental health can be affected and treated.
How do you balance the demands of your sport as well as a full class load?
I sleep whenever I get the chance and try not to put off my school work. I try to get my assignments done the day before they're due so I won't be up late doing them the night before they're due and missing sleep before practice.
What does your schedule look like on a typical day during the season?
During the season, my weekday wake-up alarm alternates between 4:30 and 5 a.m. We practice on the water until around 8 a.m., then I go to class, then weight lifting/circuit or erg (indoor rowing machine) practice, then more classes. I also try to do an additional cardio workout two to three times a week. I eat throughout the day, when I can, and use my free time to get some school work done, and try to be in bed before 10 p.m.
Describe someone you've met here who has already impacted your future.
Someone I've met here who's impacted my future is my athletic advisor, Becky Taylor Bacher. She's been such a great support system in terms of academics and keeping me on track. She's also an amazing counselor for dealing with life as an athlete. From day one she has been warm and welcoming and helps keep me sane.
What does it mean to you to be a Husky?
To me, being a Husky means working hard for your teammates and being proud to represent the University.
Where are you headed after graduation?
I'm not completely sure yet. I'm interested in both psychology and business, so possibly human resources, but I'm also considering a sales career.