If the polarized high-stakes atmosphere of the 2016 election has an upside, it's the energizing effect it has had on voters, including UConn students whose demographic group – the Millennials – has historically had the lowest participation rate among voters.
An all-out effort by UConnPIRG, that included door-knocking at residence halls and tabling around campus, is being credited with the surge in registrations in Mansfield. Republican Registrar of Voters Beverly Miela reports an increase of about 3,000 new voters, a figure that combines town residents and students. The highest one-day registration total, she says, is 1,700.
The engagement doesn't stop at signing up to cast ballots in today's election. In recent weeks, students have played the parts of Donald Trump and Hillary Clinton in a campus debate, organized a Voter Education Day in Stamford, and signed up to help report election results in Connecticut and Rhode Island  for the media outlet Associated Press.
Another student is working with Congresswoman Elizabeth Esty's campaign.
"It's exciting to see the number of people interested in the political process," says Sarah Wiszniak '17 (CLAS), who works as a finance assistant in Esty's Connecticut office. "A lot of people want to be engaged in the political process, I see it among my friends. A lot of people do want to have an active role in where the country is going."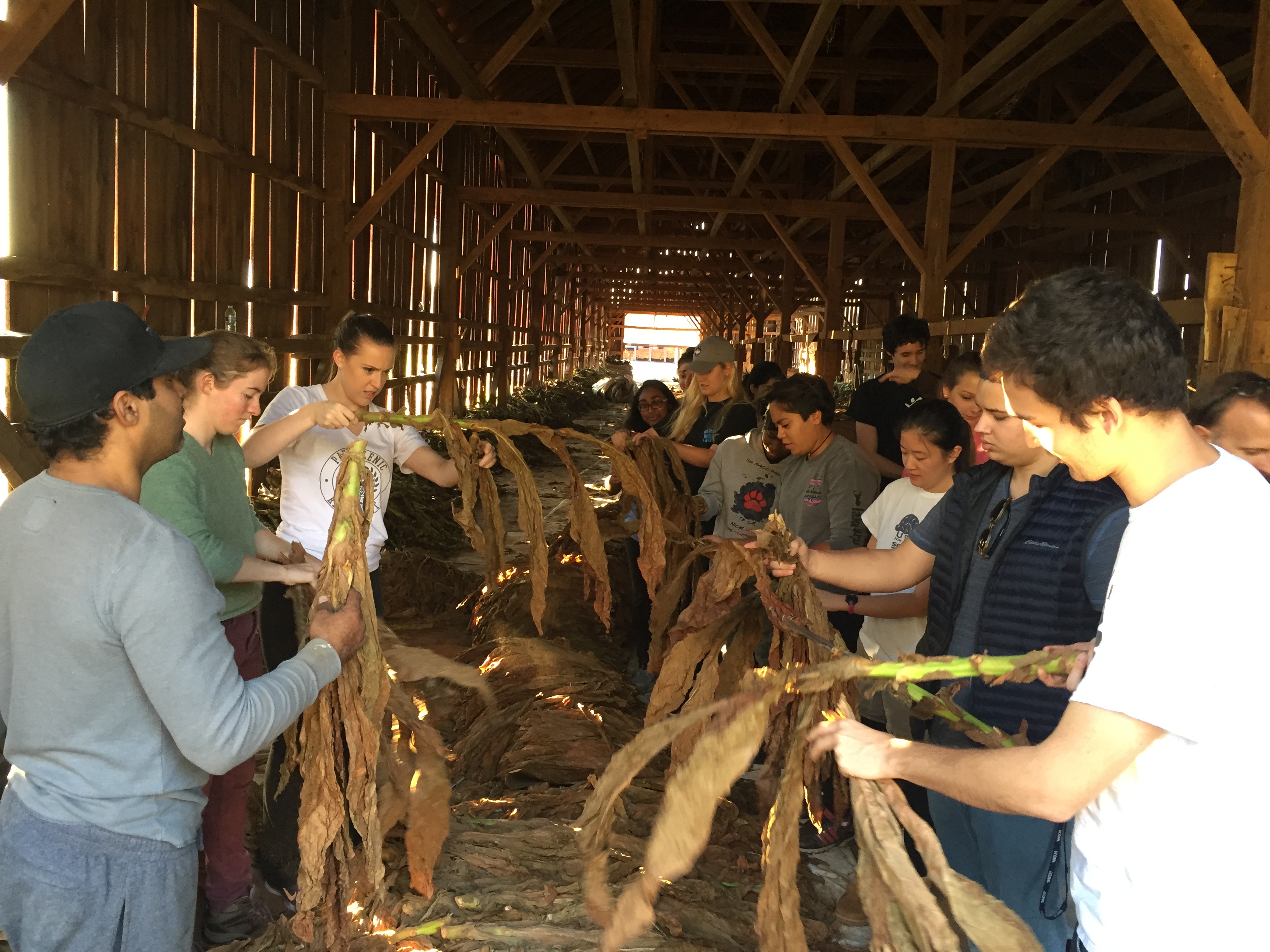 UConn faculty members have been incorporating election-related issues into their teaching for months. In his migrant workers seminar, for example, Mark Overmyer-Velázquez, an associate professor of history and director of El Instituto, has had an ongoing conversation with students about the presidential campaign, especially the way racist, anti-Latino rhetoric has been espoused.  El Instituto has sponsored election-related programs, including a panel on race and the election.
In the political science department, Professor Paul S. Herrnson assigned each of his students to track a congressional race and write a series of papers focusing on various aspects of the race, from the candidates and campaign fundraising to communications strategy. After the election, students will work on a final paper that draws on their earlier research to explain the outcome of the election and provide a comprehensive analysis of the race.
Perhaps the most talked about election-related class activity is a mock debate organized by journalism professor Mike Stanton. Inspired by the heated rhetoric of the campaign, Stanton thought the debate would provide students with a lifelike news event to write about. He recruited two students not enrolled in his classes to speak on behalf of either candidate's position and policies.
Communication major Michael Grischuk '18 (CLAS), the student who played Donald Trump, thought that approach a bit bland, and suggested that he and political science major Marissa Piccolo '17 (CLAS) – the student playing Hillary Clinton – dress and act more like the real candidates.
"Initially the idea was to act as a surrogate," says Grischuk, a former member of the College Republicans who quit the club when members of the board declined to endorse Trump. "I wore a vest and red tie. I was pretty Trump. I used certain phraseology like 'huge' and 'disaster.' I enjoyed it. It was a really great opportunity."
Piccolo embraced her character too, immersing herself in Clinton's ideas and mannerisms. She had no luck finding a red pantsuit like those favored by Clinton, so she wore a red blazer instead.
"I was so excited. I thought it might be an interesting event," says Piccolo, a past president of the College Democrats. "It's been such a polarizing election, and it's good to humanize the candidate. I wanted to portray her policy and platform as accurately as possible."
Stanton says the students really rose to the occasion. "They were aggressive, on their game, but polite and civil about it. The 75 minutes flew by. Students asked questions, and the topics were what you see in a real campaign: the cost of college, healthcare, immigration. They really pressed them."
Beth Ginsberg's POLS 3612 class at UConn Stamford was designated a Service Learning Course. Since September, Ginsberg, an assistant professor-in-residence in the political science department who does research on voting, says her 20 students have watched debates, organized a voter education day, registered more than 30 voters, and created a booklet outlining 18 important issues, ranging from Medicare and Social Security to race relations, the environment, and immigration.
"They came up with issues they were concerned about," says Ginsberg, a Service Learning fellow at the Stamford campus. "In a completely non-partisan way, students were engaging in talking about issues with their peers … They worked hard, and they researched and they talked about it."
Of the 210 people that Kate Farrish, a journalism instructor, recruited to get the voting results at the polls for the Associated Press, about 35 are UConn students or alumni. Three additional journalism students not currently enrolled in her classes will be working as her election night "chase team" at the AP office in Hartford. Their job: tracking down any outstanding results that have not yet called in.
"It's good for me because they are reliable and, because they have journalism training, I know they will be careful and accurate," says Farrish. "For them, it's a chance to be on the front lines calling in vote totals.
"For journalists," she adds, "election night is like the Super Bowl, and it's fun to see my students get involved in real world experiences."