UConn wildlife biologists tracking Connecticut's growing black bear population say housing density is the most significant factor influencing where the bears are choosing to live and roam.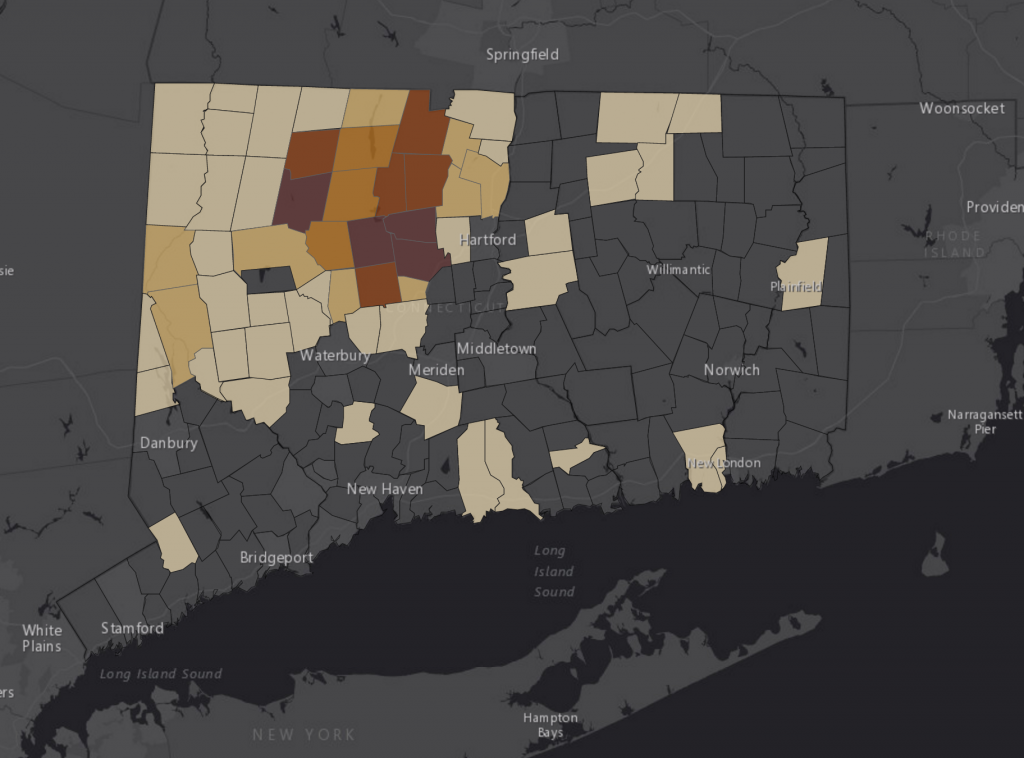 New data show that Connecticut's black bear population is highest in the state's outermost suburbs. These exurban areas are attractive to bears because they provide both the refuge of large hardwood forests and a scattering of homes just dense enough that a tasty snack from a garbage can or backyard bird feeder is only a short distance away.
The highest concentrations of bears are in areas where housing density is between 6 and 50 homes per square kilometer, researchers found.
"With low-density housing, we are actually creating a habitat that bears are using," says Tracy Rittenhouse, an assistant professor of wildlife ecology in UConn's Department of Natural Resources and the Environment. As lead scientist on the study, Rittenhouse spent four years gathering and analyzing Connecticut black bear data with Ph.D. student Mike Evans and wildlife biologists from Connecticut's Department of Energy and Environmental Protection (DEEP).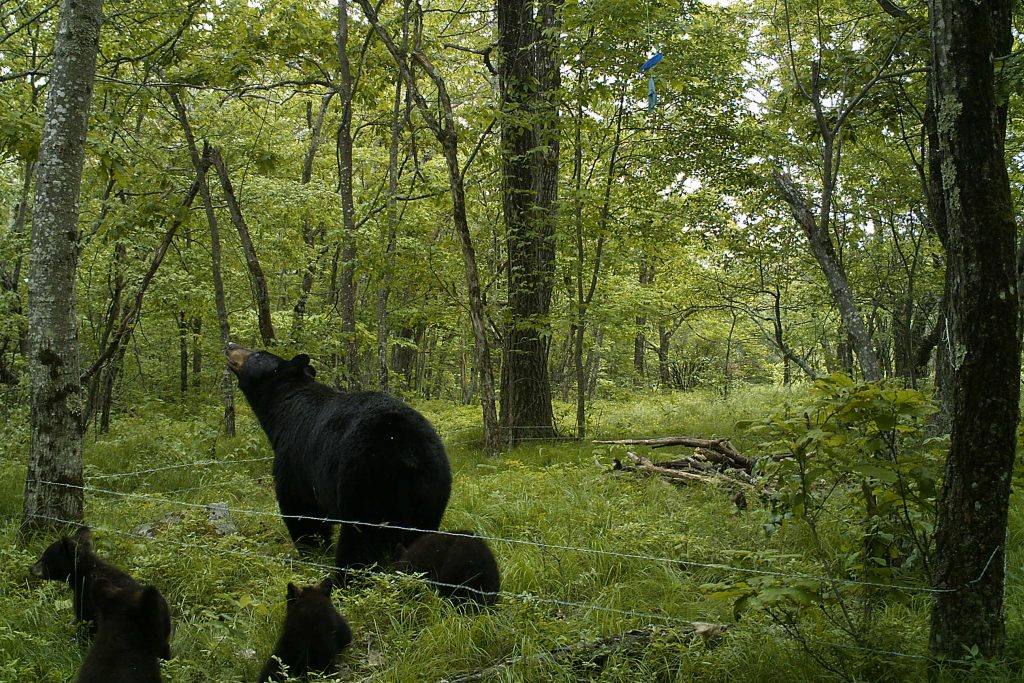 The results were a little surprising. Most existing research about American black bears indicates they prefer rural areas, and it's the amount of forest in those regions that determines the bear population density. But that literature is generated largely in western states like Colorado and Wyoming. This new information shows that Connecticut bears – and likely bears throughout the more heavily populated Northeast – are different. They are adjusting to living in a habitat shared with humans.
American black bears see Connecticut as one big continuous forest with human housing scattered around in it, says Rittenhouse. While some towns may be home to more bears than others, any area where the forest-housing mix matches that exurban ratio should be considered habitat or future habitat for bears.
With low-density housing, we are actually creating a habitat that bears are using. — Tracy Rittenhouse
"Bears are opportunistic," Rittenhouse says. "If there is a place where they can find cover and that area is also close to a nice easy food source like a backyard bird feeder, they are very content to stay there."
Looking at the study results, the vast majority of Connecticut is bear habitat, she says.
"The bear population is expanding, essentially moving south and east from the north and west," Rittenhouse says. "People generally think that there are enough people along the coast that the bear population won't expand that far, but our models indicate there is enough forest for the bear population to extend all the way to the coast."
UConn's Center for Land Use Education and Research (CLEAR) has created an interactive website that summarizes the findings in this latest bear study. The site allows individuals to see the number of bear sightings in their town; the number of bears detected in the current study; and where Connecticut's bears may be headed.
DEEP's wildlife experts plan to use the data to better track and manage the state's growing black bear population. The data will also help local town managers anticipate areas of possible bear habitat, and thereby allow them to plan future development and alert residents accordingly.
"This study provided an independent, science-based population estimate that will be valuable in black bear management decisions," says Paul Rego, a DEEP wildlife biologist and a member of the research team.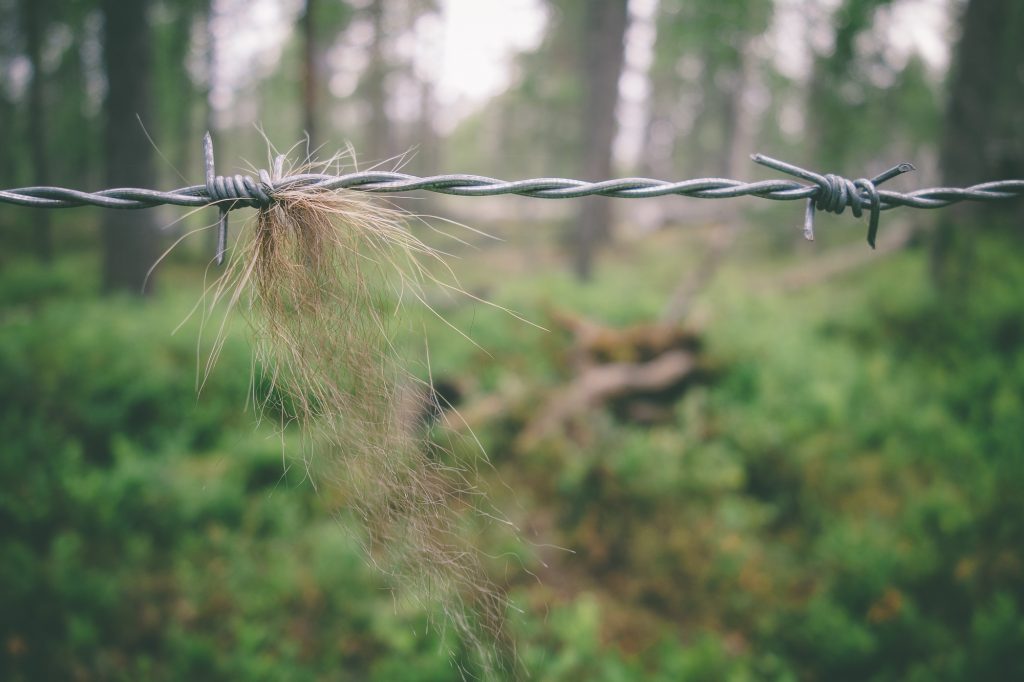 The researchers based their population density figures on black bear hair samples collected over two years (2013-2014) in four quadrants of the state with the highest number of bear sightings. The region encompassed an area from the New York state line east to the Connecticut River, north to Massachusetts, and south to upper New Haven and Fairfield counties. The sampling area provided a full range of habitats from rural (less than six houses per square kilometer) to suburban settings (50 to 750 homes per square kilometer).
The researchers collected hair samples once a week at 150 locations. They genetically tested each sample to identify individual bears and to determine recapture rates. The recapture rate allowed researchers to refine their estimates by accounting for bears living near sample locations that did not leave a hair sample.
Rittenhouse's study appears in the journal Landscape and Urban Planning.
For more information about what to do if you encounter a black bear, and for recommendations on how to avoid attracting bears to your property, see DEEP's black bear fact sheet.