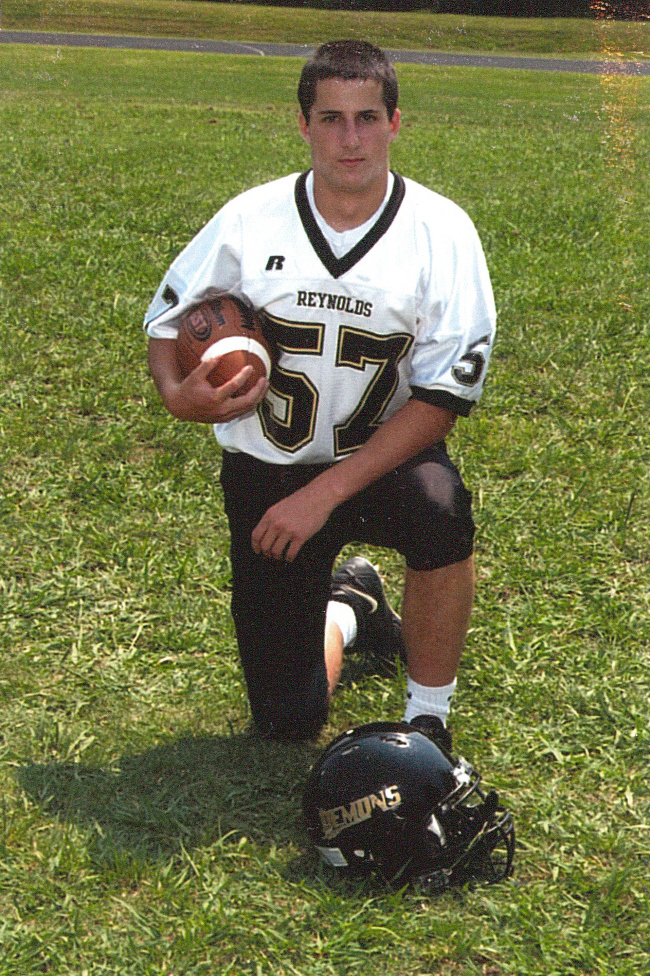 Many states across the country are not fully implementing important safety guidelines intended to protect student-athletes from heat stroke, sudden cardiac arrest, and other potentially life-threatening conditions, researchers with the UConn's Korey Stringer Institute announced today.
With more than 7.8 million high school students participating in sanctioned sports each year, it is vital that individual states begin taking proper steps to ensure their high school athletes are protected, said Professor Douglas Casa, executive director of the Korey Stringer Institute, a national sports safety research and advocacy organization based at UConn.
The call for action came as UConn researchers announced the results of what is believed to be the first comprehensive state-by-state assessment of high school sports health and safety polices today at NFL Headquarters. The NFL is a sponsor of the Korey Stringer Institute.
Each state received a percentage score based on the extent to which it met a series of evidence-based best practice guidelines addressing the four leading causes of sudden death among secondary school athletes. Those causes are: sudden cardiac arrest, traumatic head injuries, exertional heat stroke, and exertional sickling, a potentially deadly medical emergency occurring in athletes carrying the sickle cell trait.
The guidelines – endorsed by leading sports medicine organizations in the United States – recommend, at bare minimum, that all states implement the following health and safety policies for secondary school athletics:
1. Automatic external defibrillators and certified athletic trainers on site at all athletic events.
2. Phasing in summer practices and taking other steps to protect athletes from heat stroke.
3. Training coaches on concussion symptoms.
4. Detailed emergency action plans for all life-threatening emergencies.
5. Mandated screening of athletes for sickle cell trait.
KEY FINDINGS: North Carolina has the most comprehensive health and safety policies, with a top score of 79 percent. Colorado has the fewest policies, with a score of 23 percent. The median state score was 47 percent. States ranked in the top 10 percent with a score of 60 percent or higher were North Carolina (79%), Kentucky (71%), Massachusetts (67%), New Jersey (67%), and South Dakota (61%). States representing the bottom 10 percent, with a score of 34 percent or lower, were Minnesota (33%), Montana (33%), Iowa (33%), California (26%), and Colorado (23%).
"We know the implementation of these important health and safety policies has dramatically reduced sport-related fatalities at both the collegiate and national level," Casa said. "We hope these findings will motivate states to take appropriate action to protect the tens of thousands of young athletes in their care."
Between 1982 and 2015, there were 735 fatalities and 626 catastrophic injuries among high school athletes. Research has shown that nearly 90 percent of all sudden death in sports is caused by four conditions: sudden cardiac arrest, traumatic head injury, exertional heat stroke, and exertional sickling. Adopting evidence-based safety measures significantly reduces these risks. States that have mandatory heat acclimatization guidelines, for example, have completely eliminated exertional heat stroke deaths since the policies were implemented.
ADDRESSING THE PROBLEM: Unlike national organizations such as the NCAA and NFL, the National Federation of State High School Associations has no governing authority over an individual state's health and safety policies for secondary schools. Each state has the autonomy to develop and implement its own health and safety policies, which are voted upon by a state's high school athletic association, based on recommendations from a sports medicine advisory committee or via state legislation.
Many state high school athletic associations responsible for adopting health and safety policies lack members with appropriate medical expertise, a situation researchers at the Korey Stringer Institute say needs to change.
"The policies and procedures for minimizing the risk of sudden death in sports need to be managed by the sports medicine advisory committee in each state and not the state high school athletic associations," says William Adams, the lead researcher on the study and a former vice president of sport safety for the Korey Stringer Institute. Adams is currently an assistant professor at the University of North Carolina at Greensboro. "Placing oversight responsibility with a medical advisory committee ensures that those with the most knowledge of serious sport injuries are the ones making the final decisions on these potentially life-saving practices."
Adams points out that the National Federation of State High School Associations oversees rules pertaining to sportsmanship, fair play, equipment requirements, and other areas for 16 different high school sports across the country. While those rules are meant to protect athletes from direct traumatic injuries to the face, skull, neck, and brain, they do not address indirect causes of death such as sudden cardiac arrest and exertional heat stroke.
"It is our hope, indeed our plea, for the state high school athletic associations to adopt these life-saving best practices to protect the health and well-being of the seven million high school athletes participating in sports across the country every year," said Casa.
The full study and more details regarding each state's assessment can be found here. The study will appear in the September issue of The Orthopaedic Journal of Sports Medicine.