The University of Connecticut field hockey team defeated the University of Maryland 2-1 Sunday, to claim its third national title in five years.
It's just a great day to be a UConn Husky. — Nancy Stevens
The Huskies finished the season undefeated, just the sixth team in the history of the sport to boast the accomplishment.
"As I told the team, you now walk through history together," said Nancy Stevens, the team's head coach. "It's just a great day to be a UConn Husky."
The 2017 National Collegiate Athletic Association (NCAA) championship marks UConn's fifth title for field hockey (1981, 1985, 2013, 2014, 2017), and third under Stevens' direction.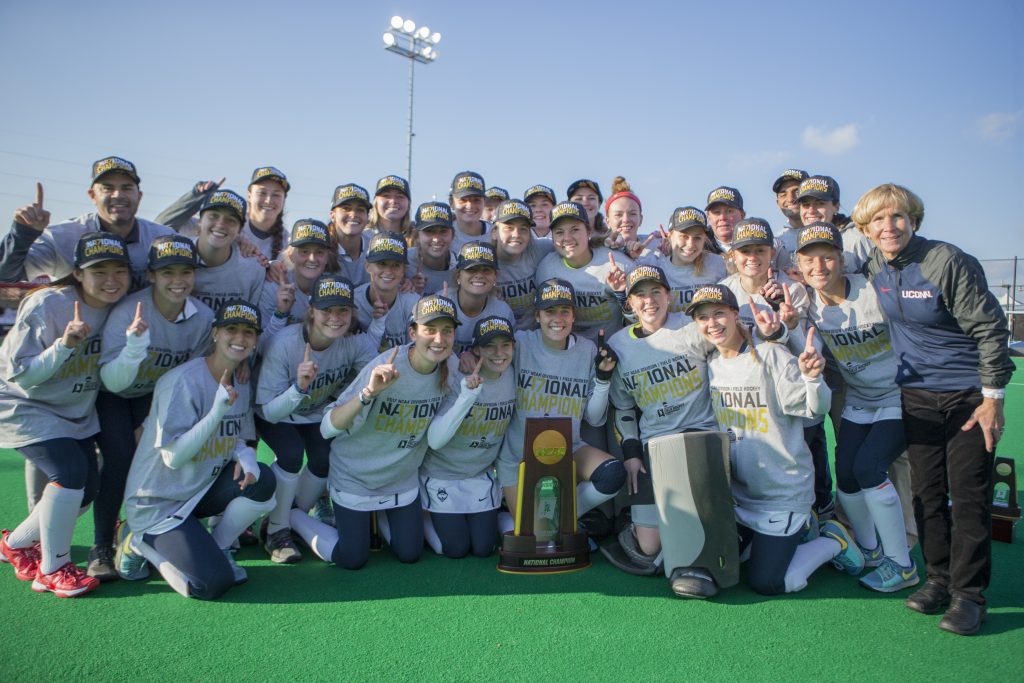 Senior Charlotte Veitner was named the NCAA Division I Tournament Most Valuable Player after scoring both UConn goals in the game, held at Trager Stadium in Kentucky.
Teammates Margot van Hecking Colenbrander, Casey Umstead, Karlie Heistand, and Nina Klein received All-Tournament Team honors as well.
UConn scored on its first shot of the game. Following a Maryland turnover, senior Umstead sent a long pass up field to Veitner just outside the circle. UConn's all-time leading goal scorer dribbled the ball into the bottom right-hand corner of the circle before blasting a shot into the left-hand corner of the cage.
The Terps tested Klein twice in the first half but could not score. The shots were even at three apiece for the two squads, but it was the Huskies who carried a 1-0 edge after 35 minutes of play.
Maryland found its way onto the scoreboard in the 42nd minute. After the Huskies spoiled the Terps attack corner, Kyle Greenwalt knotted the score 1-1 with a drag flick into the right side of the cage.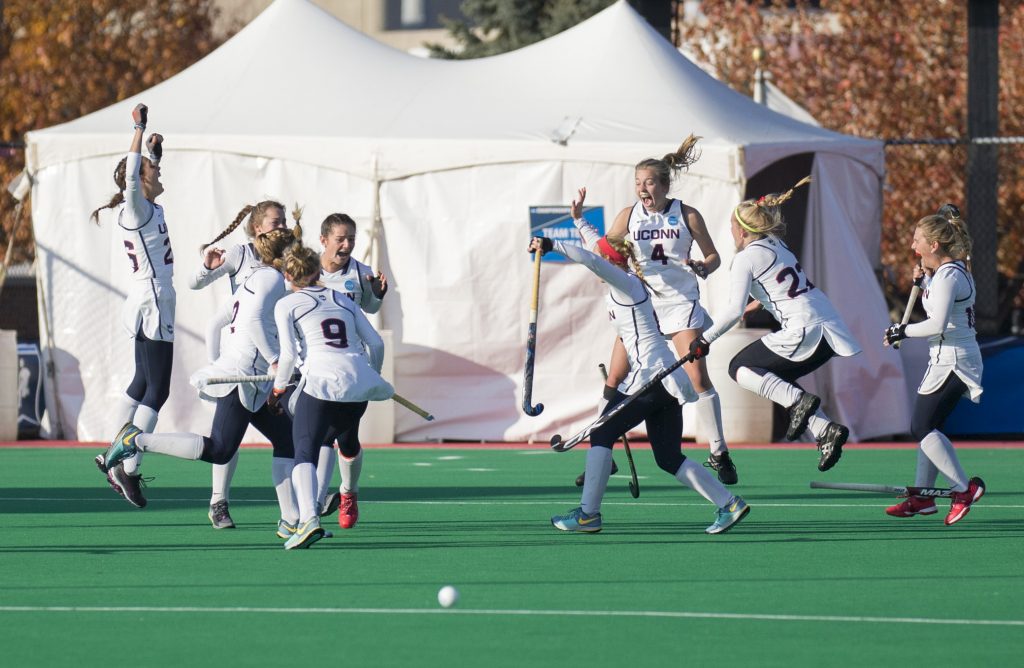 With just nine minutes to play, Veitner collected a loose ball in the circle, turned around and put home the game-winning tally. As the final minutes ran down, the Huskies defense held strong until the final buzzer.
"We really felt coming into this season that this team had all of the components to win a national championship," said Stevens.
The 2017 senior class is the most successful class to ever come through the UConn field hockey program, concluding their final season with an 87-6 record. Additionally, the class book-ended their career with national championships – as freshmen in 2014 and seniors in 2017.
The national title is the 22nd NCAA title in UConn history across sports.