Board of Trustees Distinguished Professor of Chemistry Steven L. Suib has some advice for early career faculty and student researchers who are interested in inventing. Given that Suib was recently named a fellow of the National Academy of Inventors (NAI), it would probably be smart to grab a pencil.
"Ask a lot of questions, know the literature, don't be afraid to move on from ideas that just aren't working. But above all, keep an open mind and work with other people," offered Suib.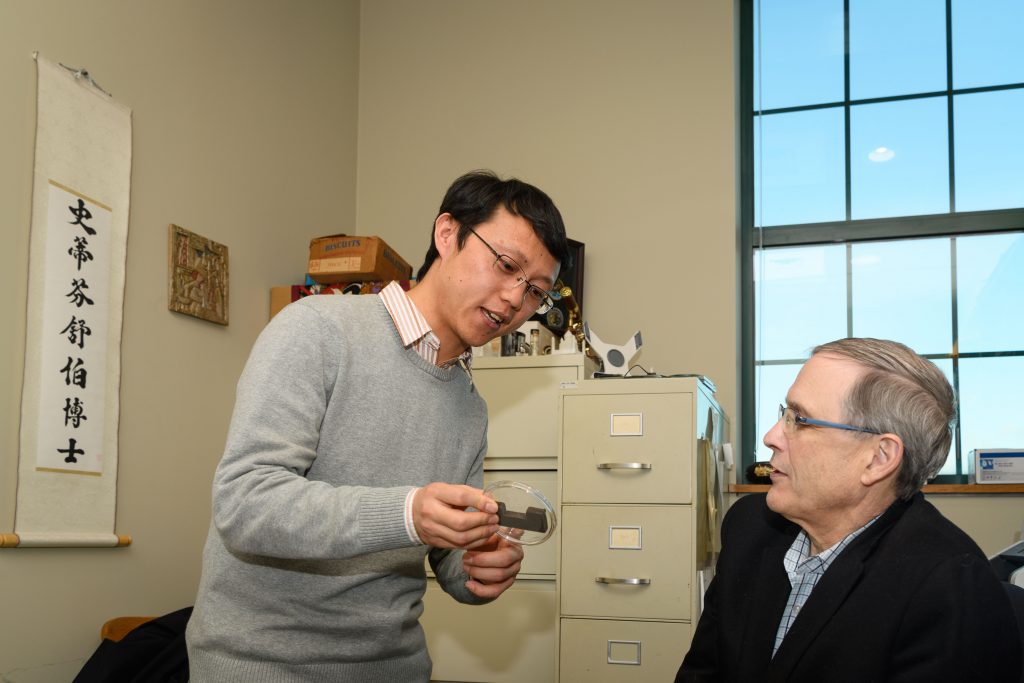 Throughout his nearly 40-year research career, Suib has lived by these words. As a preeminent expert in solid state chemistry and the synthesis of novel materials with a strong environmental focus, his work has produced numerous discoveries with a variety of applications in several industry sectors.
Designated a "Chemical Pioneer" by the American Institute of Chemists in 2005, Suib holds more than 31 U.S. patents and has disclosed well over 100 inventions, the most of any UConn faculty member. He joins three other colleagues who have previously been named NAI Fellows – Dr. Pramod Srivastava, Dr. Cato Laurencin, and Dr. Lakshmi Nair all from UConn Health. Suib is UConn's first NAI Fellow from the Storrs or regional campuses.
"It's a great honor to be named an NAI Fellow, especially as the first representative from Storrs," Suib said. "I'm sure there will be many more inventors from UConn to follow, both from our faculty and from our student population."
Election to NAI Fellow status is the highest professional accolade bestowed solely on academic inventors who have demonstrated a prolific spirit of innovation in creating or facilitating outstanding inventions that have made a tangible impact on quality of life, economic development, and welfare of society.
With the election of the 2017 class, there are now 912 NAI Fellows, representing more than 250 research universities and governmental and non-profit research institutes. The 2017 Fellows are named inventors on nearly 6,000 issued U.S. patents, bringing the collective patents held by all NAI Fellows to more than 32,000 issued U.S. patents.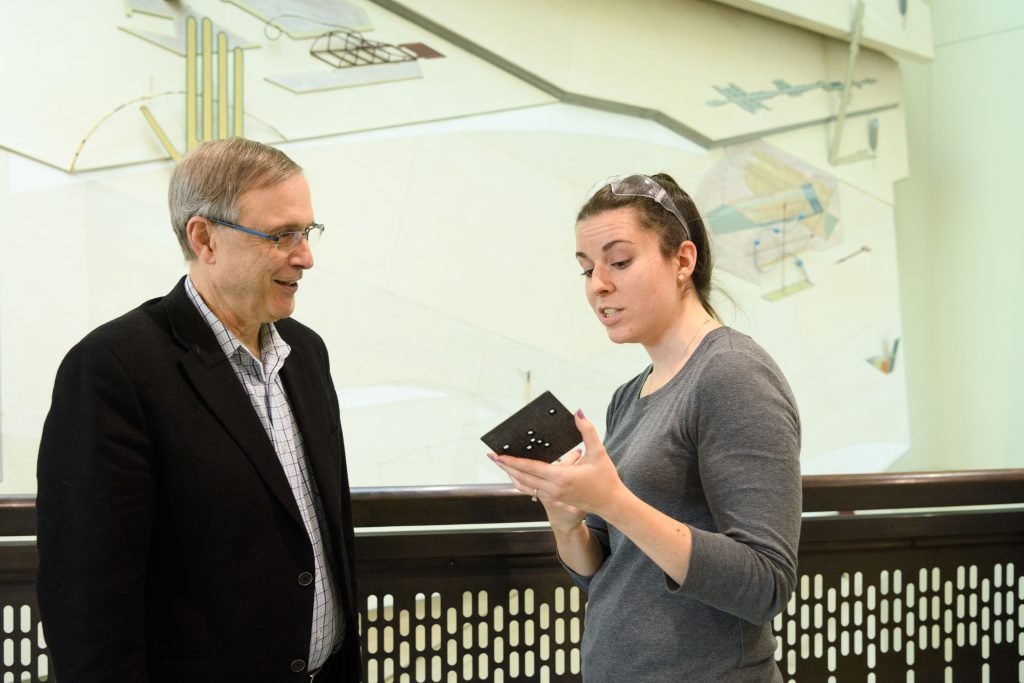 As an expert on solid materials such as catalysts, polymers, ceramics, and semi-conductors, Suib's research explores how we can control their properties for industrial use. He also studies how to control the size and shape of holes in porous materials and nano-particles. In all of his research projects, he seeks to make the chemical process or the final material more affordable to produce, more effective for its intended use, and also "greener," to limit the impact on the environment.
One of the green technologies Suib is responsible for discovering is a method for making a class of porous materials that allows for greater manufacturing controls. To date, the process has resulted in the creation of more than 75 new families of materials, and that number continues to grow. Because the key catalyst in this process is recyclable and can be reused after it is extracted with no harm to the final product, it is both more environmentally friendly and more efficient than the longstanding water-based method.
Since coming to UConn in 1980, Suib has won $7.5 million in federal and state research funding, and has attracted almost $7 million in corporate-sponsored research funding from global industry leaders including United Technologies, ABB Lummus, Toyota, Rohm & Haas, GE, Fujitsu, Texaco, and others.
Many of Suib's patents are jointly owned with these corporate partners and respond directly to challenges faced in industry. Some of these innovations include a method for making ceramic fiber composites to increase strength of materials and prevent corrosion used by United Technologies, and a process using microwave energy and a catalyst to generate high value products used by Texaco and Toyota.
According to Suib, some of the greatest benefits of being an academic inventor are the opportunities it allows him to provide to his students, many of whom will work in industry after graduating from UConn. These students gain hands-on experience solving real-world problems while still in an academic research setting.
"Inventorship gives you perspective and forces you to consider not only the basic scientific implications of your work, but also the practical uses of your discoveries," explains Suib. "This way of thinking has opened many doors for collaborations with partners from a whole host of sectors, which has in turn opened a lot of doors for my students. It's been amazing to work with these companies."
Recently Suib and his students collaborated with Connecticut-based Loos & Co. as part of the Quiet Corner Innovation Cluster to conduct chemical analyses of the company's materials to monitor processing factors that impact and improve product quality. The work for the project was conducted at the UConn-Thermo Fisher Scientific Center for Advanced Microscopy. Suib is the director of this center, which is housed at the Innovation Partnership Building at the UConn Tech Park.
Suib and a team of student researchers analyzed the chemical compositions, structures, shapes, and other properties of materials Loos & Co. sources from around the world. They were able to determine that the variance in material strength stemmed from abnormal interlamellar spacing in the pearlite found in steel.
"The opportunity to meet with the next generation of researchers, the next generation of engineers […] was one of the factors that drew us into working with UConn, and it's going to pay dividends for years to come," said Robert Davis, vice president of sales and marketing at Loos & Co., in a previous statement.
In addition to keeping an open mind and seeking internal and external partnerships to be a successful inventor, Suib also credits the University with providing significant financial and institutional support through matching funds, specialized equipment, and expertise from technology transfer experts within the Office of the Vice President for Research to patent and market his discoveries to potential licensees.
"Technology commercialization is critically important to the University's mission to benefit society with innovative research and discoveries," says Radenka Maric, UConn's vice president for research. "We are committed to supporting creative faculty like Professor Suib as they navigate the complex process of transforming an idea into a tangible product. We are truly proud of his accomplishments."
In April 2018, Suib and the other 2017 NAI Fellows will be inducted into the Academy as part of the Seventh Annual Conference of the National Academy of Inventors in Washington, D.C. He plans to continue to be an active member of UConn's NAI Chapter, which launched this past September with 24 chapter members to promote academic inventorship at the University.