Gregory Sartor, Ph.D. has joined the UConn School of Pharmacy's Department of Pharmaceutical Sciences as a tenure-track Assistant Professor of Pharmacology and Toxicology. He comes to UConn from the University of Miami's School of Medicine where he did postdoctoral training in epigenetic mechanisms of drug addiction.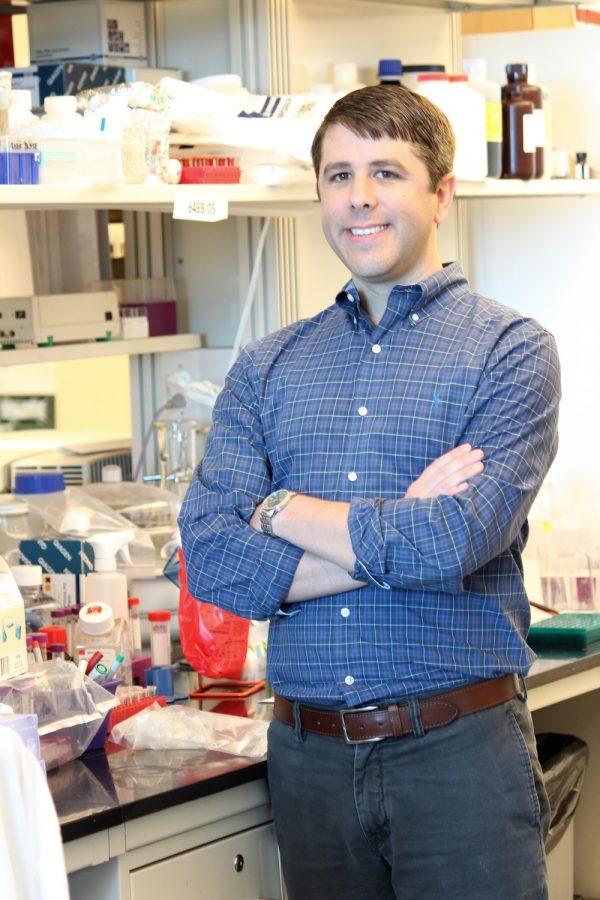 As a graduate student in Dr. Gary Aston-Jones' laboratory at the Medical University of South Carolina, Sartor gained a vast perspective of the complex neural mechanisms and circuitry that contribute to drug-seeking behaviors. Using multiple techniques, he revealed neural projections that regulate hypothalamic orexin/hypocretin and ventral tegmental area neurons during conditioned cocaine-seeking behaviors.
To gain experience in advanced molecular neuroscience techniques, he joined Dr. Claes Wahlestedt's laboratory at the University of Miami School of Medicine where he identified novel epigenetic and non-coding RNA factors that mediated behavioral and molecular responses to drugs of abuse.
"As a department head," said José Manautou, Interim Department Head of Pharmaceutical Sciences, "it is highly gratifying to see young scientific talent transitioning into independent investigators and to help them navigate through the process.  We are fortunate to have added Dr. Gregory Sartor to our faculty.  He brings a wealth of expertise in neuropharmacology, which is not only a good fit to our department, but also to the UConn neuroscience community.  His research work on epigenetics of drug addiction is sophisticated and at the forefront of this timely field.  The relevance of his work is particularly important given the horrific national epidemic of substance abuse disorders.  We are also excited that Dr. Sartor will share this expertise with both our Pharm.D. and graduate students."
At UConn Sartor will employ cutting- edge technologies in order to dissect and manipulate molecular and epigenetic processes within defined neural populations. These approaches have the potential to reveal new mechanisms of addiction pathophysiology and therapeutic avenues for treatment. His laboratory is funded by a K99/R00 Pathway to Independence Award from the National Institute on Drug Abuse (NIDA). The lab is actively recruiting highly-motivated undergraduates, graduate students, and postdoctoral researchers.  At UConn Sartor will also assist in teaching the Psychiatry module (PHRX-4040) for pharmacy students and graduate level courses for Ph.D. students.
Sartor is eager to collaborate with researchers at UConn in the fields of neuroscience, epigenetics, cell type-specific methods, and drug discovery.
Outside of lab, he enjoys spending time with his wife and two daughters, hiking, traveling and watching sports.