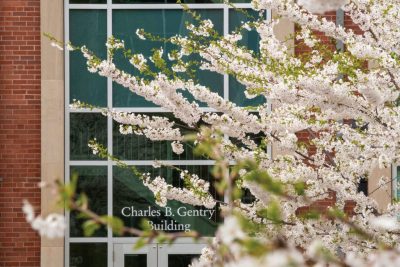 UConn's Neag School of Education appears for the seventh consecutive year as one of the top 20 public graduate schools of education in the United States, tied at No. 17, per the 2023 U.S. News & World Report rankings released earlier today.
Among all graduate schools of education across the nation, the Neag School stands at No. 28, while its special education program is tied at No. 17 in the U.S. News 2023 specialty program category rankings.
"Our faculty and staff are at the heart of our mission here at the Neag School of Education — to improve educational and social systems to be more effective, equitable, and just for all," says Dean Jason G. Irizarry.
"Recognition as one of the nation's foremost graduate schools of education is one more testament to their level of dedication to that work, as we strive to prepare teachers, school administrators, research scholars, counselors and school psychologists, sport management professionals, and leaders who are well informed, globally minded, and equipped to address the most critical issues facing our communities today."
U.S. News collected statistical and reputation data in Fall 2021 and early 2022 from education schools nationwide that grant doctoral degrees in education; of 457 schools surveyed, 274 responded. Eleven different indicators, including total research expenditures, student selectivity, and assessment scores by peers, are used in the rankings calculations. Specialty rankings are based on nominations by deans of education schools and deans of graduate studies at education schools from the list of schools surveyed, according to U.S. News.
Check out the 2023 U.S. News Best Education Schools rankings online.