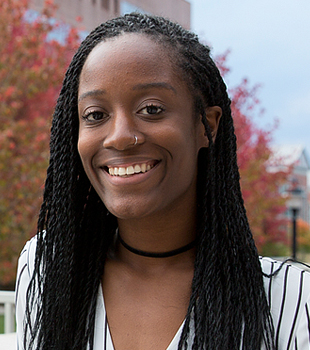 Franchesca Kuhney
Psychological Sciences Major
America Reads Volunteer
Husky Outreach for Leadership Development, Understanding, and Pride (HOLDUP)
Posselt Family Opportunity Scholarship Recipient
Why did you decide to attend UConn?
I came for Admitted Students Day, but I didn't take a formal tour or anything. I ended up walking around on my own so I could really see what the campus was like. I felt a strong sense of community on campus, which was important to me. No matter where I went to school, I wanted to feel like I had a home.
What is the greatest learning experience you've had at UConn?
Definitely research! I have been a part of my current research lab since my first semester. Thinking about how much I've grown in that lab is really incredible. Coming in, I didn't know what research really was; I didn't understand it. And here I am working on my honors senior thesis, which is my own independent project. My experiences in the lab have taught me the ins and outs of research, how to work well with other people, and how to deal with disappointment. Disappointment is a huge part of the learning process!
What kind of lab experience have you had at UConn?
I'm working in the behavioral neuroscience division under associate professor of psychological sciences Robert Astur. He runs a lot of different projects, so I've worked on studies with fear conditioning, which have implications for PTSD research; estrogen studies about how different levels of estrogen affect learning and memory; and I've done motivation studies with primary and secondary reinforcers. The primary reinforcer in our study was food, so the whole project had implications for eating disorder risk.
I'm working on my senior thesis now, which is a behavioral analysis of hippocampal function. We're placing all of our participants on a schizotypical personality disorder spectrum, to look at whether a person on one end of the spectrum has better learning and memory than someone on the other end. I'm really excited about it!
What internships have you had since coming to UConn?
Two summers ago, I worked at the Maryland Psychiatric Research Center, one of the oldest schizophrenia research centers in the country. I was doing neuroimaging for them, comparing brain scans with healthy controls to patients with schizophrenia, looking at their occipital lobes. Then this past summer, I worked at the NYU Center for Neuroscience on a study testing a drug in rats that could potentially be used in humans to prevent them from developing PTSD or alleviate their symptoms.
What makes UConn special?
I was talking to my mom the other day about all the things I've done at UConn and how I wouldn't have had those experiences anywhere else. Things like my scholarship help me get all of those amazing opportunities.
What extracurriculars or volunteer work have been really meaningful to you?
I decided freshman year that I wanted to do everything that the Involvement Fair had to offer. I had to learn how to prioritize and figure out what was important. I picked up America Reads, and every Friday I would go to a third-grade classroom at the North Windham School. The other day, I reached into my jacket pocket and found a note from one of my third graders from last spring. They're just so sweet! I was also in a club called HOLDUP, which stands for Husky Outreach for Leadership Development, Understanding, and Pride. We would go to inner city high schools and facilitate workshops on leadership, communication, and time management just to help them mold their potential.
What are your future plans and goals?
I want to go to graduate school and get my Ph.D. in clinical psychology. I ultimately want to work in a research hospital setting, so I can still treat patients, but I can also conduct research in the neuropsychology realm. There's a professor that I really want to work with at Northwestern University's School of Medicine who does research with criminals and mental illness.
If you were going to give an incoming freshman advice, what would it be?
I think that media, as a whole, shapes your expectations of college to be something so unrealistic and untrue. It's really important to remember that your college experience is your own, and comparing it to someone else's isn't doing you any favors. I think that's what happened to me. Three or four weeks into my freshman year, I realized college wasn't anything like what my mom or guidance counselor made it out to be, which made things harder for me. So just make your college experience what you want it to be.
Class of 2017 Mindset
As another class of Huskies prepares to leave college and enter the world, we revisit the list of cultural touchstones for members of the Class of 2017, who were mostly born in 1995 and began their UConn careers four years ago. Each year, Beloit College releases a "Mindset List," providing a glimpse at some of the factors that characterize the lives of students.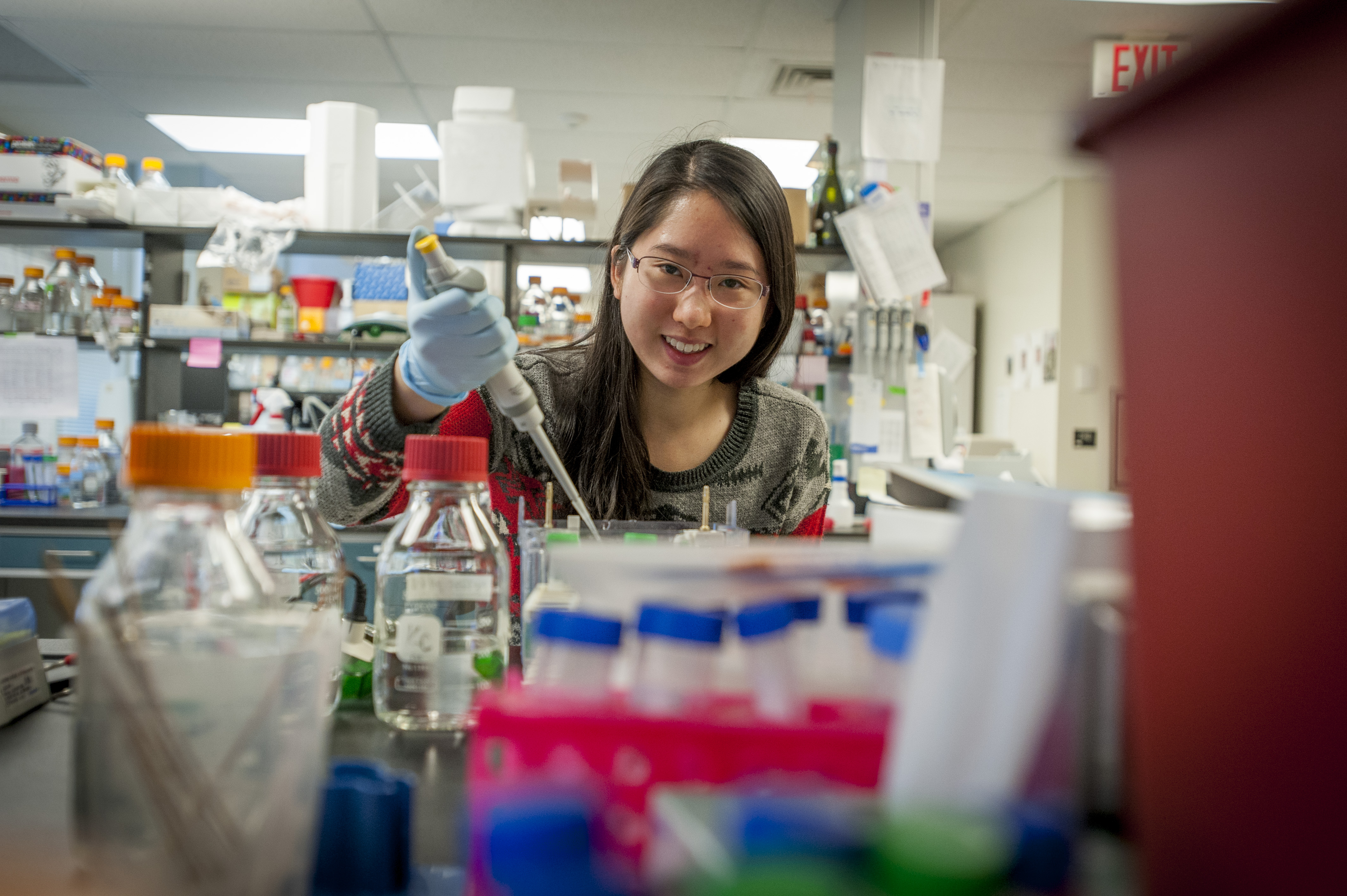 Isabel Nip
Molecular and Cell Biology Major
Vice President of the Pre-Med Society
Member of CLAS Leadership Board
University Scholar, Holster Scholar
What was a defining moment during your time at UConn?
A defining moment during my time at UConn was beginning cell biology research as a Holster Scholar after my freshman year in the summer of 2014. Developing a proposal for the first time immersed me in the world of research. The work that I conducted during my first full summer in the lab led to my project for the Patricia Hansen Summer Undergraduate Research Fund in 2015. I was also named a University Scholar during my junior year in 2016. In addition to presenting my research at the 18th and 19th Annual Frontiers in Undergraduate Research Poster Exhibitions, I also had the opportunity to present my findings at the national Yale Undergraduate Research Conference.  Because of my research experiences, I was also awarded an internship at the Center for Molecular Medicine at the UConn Health Center. I will be attending ENDO 2017, the Endocrine Society Annual Meeting held in Orlando in April, to support the presentation of an abstract including the work that I conducted over this past summer.
Who have you met here who has already had an impact on your future?
My research advisor, Kenneth Campellone, has aided me through my project endeavors since joining his lab.  For almost three years, I have been researching the role of the cytoskeleton in Parkinson's disease. Discovering the clinical implications of lab research has continued to cultivate my aspirations to pursue medicine, and I am thankful for Dr. Campellone's mentorship over the last few years. Even before I enrolled at UConn, he introduced me to cell biology research while I was a high school student participating in UConn's Mentor Connection program.
As the vice president of the pre-med society, what did you enjoy most?
I enjoyed helping members on their journeys to becoming healthcare professionals through working with Kaplan Test Prep, collaborating with the pre-med society executive board to organize meetings, and giving students the resources that they need to become confident in pursuing medicine. The leadership position gave me the opportunity to organize events and help others while also enhancing my interpersonal relationship skills by working with fellow students and other doctors and professors.
Where are you headed after graduation?
After graduation, I will be applying to medical school. I am contemplating spending an extra year to continue my research on Parkinson's Disease and finish a master's degree at UConn. I will also take the opportunity to continue my volunteering work and travel to developing countries to understand their healthcare systems and public health situations.
What will you miss most about UConn?
I will miss the program staff from the Honors Office, the Office of Undergraduate Research, the Office of National Scholarships and Fellowships, and the Pre-Medical Center, to name a few. They are true professionals who want to see students succeed, and they are willing to help students and provide meticulous guidance. I greatly appreciate all the resources available for career development and extracurricular enrichment. Students have many opportunities at UConn to explore their own interests. Also, I will miss the Stuff-a-Husky events and canvas and pottery painting at Late Night, attending performances at Jorgensen, and watching the basketball games at Gampel Pavilion.  All in all, my UConn undergraduate experiences have been fun and invaluable.
---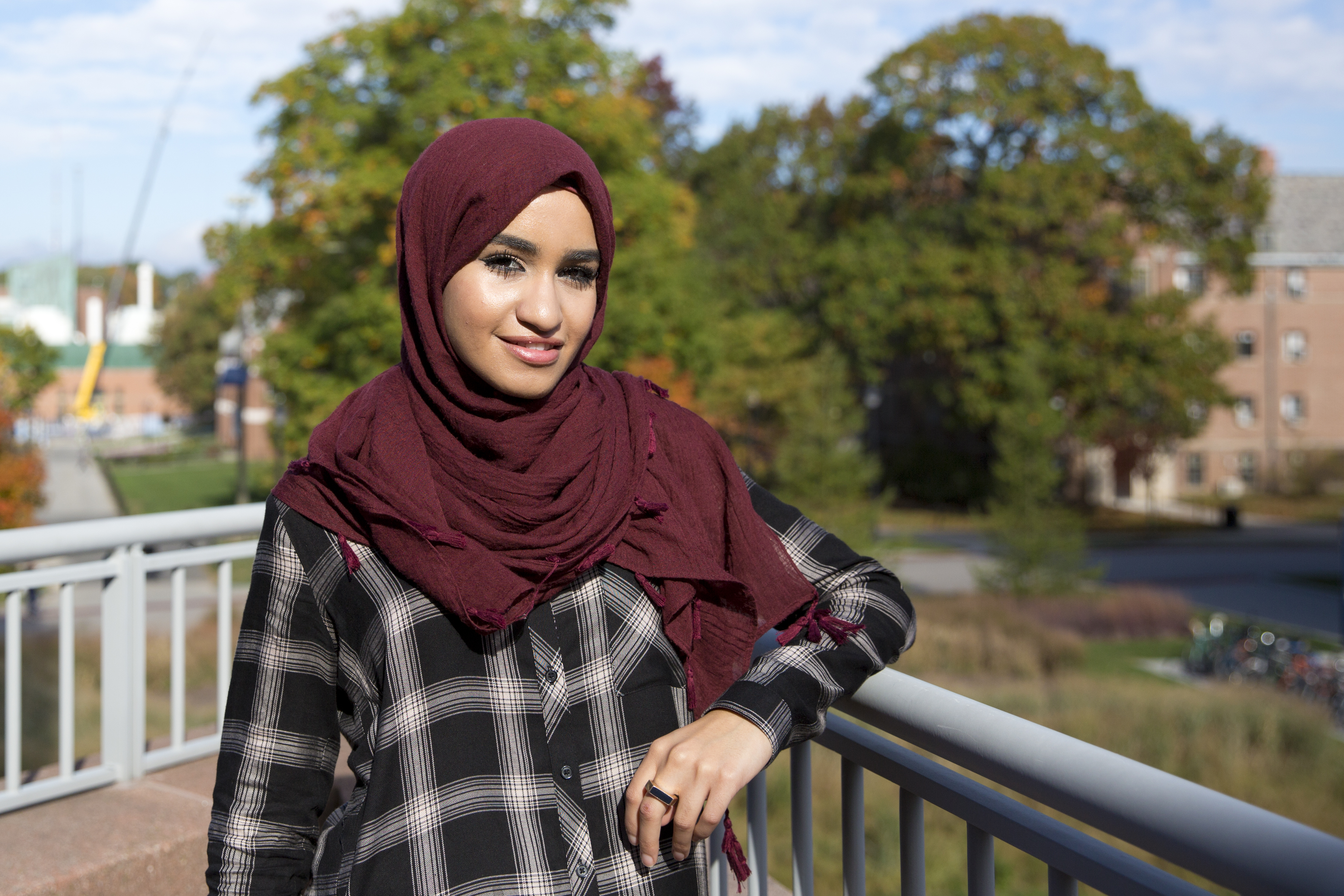 Reem Elazazy
Political Science Major with a minor in Biology
President of Muslim Student Association (MSA) Connecticut
Founder of MSA West Hartford Campus
Member of Non-Profit Group for Refugees, CT Anchor
Crystal Molina Memorial Scholarship Recipient
Why did you choose to major in political science?
I was influenced by politics a lot during high school. I come from Middle-Eastern descent; my parents are both Egyptian, and I'm a first-generation American. During high school, it was really high intensity because the Egyptian revolution was in full bloom. I was really preoccupied with that, and I got involved in a lot of social and political activism campaigns. It was pretty obvious to me that political science was my thing. I eventually realized that political science was more of a passion than something I wanted to pursue as a career. Halfway through, I decided to try a few biology courses because I was getting interested in the health field. I loved it! It came so easy to me, and I really enjoyed the content. So, I decided to add a biology minor.
What is the greatest learning experience you've had at UConn?
In high school, I was really shy and reserved, and then I came to UConn and put myself out there. I actually started the Muslim Student Association (MSA) at the West Hartford campus my sophomore year with the help of my friends. It has been one of the greatest experiences of my college career. We coordinate events with Storrs and large-scale events in West Hartford. It has attracted a great population in West Hartford, which was important because West Hartford campus is extremely diverse. After that year, I became president of MSA Connecticut, a nonprofit across all of Connecticut. I have learned so much about leadership and time management from my involvement. Having a busy schedule, I would say, is the best thing you can do, but you have to make sure that you deal with it the right way and that you're productive.
What other extracurricular activities have you been involved in?
Aside from MSA, I've been involved in another up-and-coming nonprofit called CT Anchor. CT Anchor is primarily an organization that serves refugees in Connecticut and abroad. Last May, we went on a trip to Greece and stayed near a refugee camp there for two weeks and did what we could to help them. We collected a lot of money and funded a lot of projects such as a water project, which installed a whole water system in the camp. Prior to that, they had no running water. Now that we're back from that, we're focusing a lot of our efforts on helping the refugee communities here, transitioning them into the community and helping them apply to schools, get to doctor's appointments, translation services, giving them rides, and helping with all the little stuff that goes unnoticed. Most of us are UConn students that are heading the effort. But we're working with the Integrated Refugee and Immigrant Services (IRIS) in New Haven. We serve as a subgroup, or community group, for them.
How has UConn shaped you as a person?
It's definitely made me more aware. I used to be a reserved and shy person, but I was able to step out of that upon entering UConn by being involved in more clubs, socializing a lot more in a productive way—finding people with the same interests as me and actually acting on those interests. I'm able to simultaneously have fun and make a positive impact and maintain my academics. It's like I've been able to strike the perfect balance by being here. I absolutely love it.
What are your future plans and career goals?
I narrowed down my choices to being a physical assistant or going into pharmacy. I wasn't exposed to pharmacy early on. I didn't have the same guidance or opportunities as most pre-pharmacy students. I was kind of on my own for figuring out what to do. When I started working as a pharmacy technician for CVS, I found that I really liked the work environment of pharmacy. But I wouldn't change anything about my choices because, at the end of the day, I still love political science and having that as a major. My studies cover a larger variety of subjects. But now I know that I want to go to pharmacy school at either UConn or University of Saint Joseph.
---
Stephen Hawes
Mechanical Engineering Major
IDEA Grant Award Recipient
Innovation Quest Program
What was a defining moment during your time at UConn?
A defining moment for me during my time at UConn was one Friday night in the fall of my sophomore year. It was about 2:30 in the morning, and I was in an engineering lab getting some work done on a full-body 3D scanner I was building. I was making really great progress, but I didn't want to leave and risk the door being locked the next day, so I decided to spend the entire weekend in the lab, sleeping under the desk and all. That weekend showed me that building things that I was excited about was what truly made me happy, to the point that I'd be willing to sleep under a desk for it.
Who have you met here who has already had an impact on your future?
The person who has arguably impacted me the most during my time at UConn is Rosse Gates '16. Not only did he convince me to apply to the UConn IDEA grant, but he also pushed me into signing up for the UConn Innovation Quest Program. Had it not been for him, I would most likely have never tried to commercialize my prosthetic hand design and make prostheses on a large scale.
What aspect of being awarded the IDEA grant, for your work on the 3D printed prosthetic arm, have you enjoyed most?
The most fulfilling part of my IDEA grant was actually designing and fabricating the prosthetic hand. I spent many long nights into the early morning iterating through dozens of designs and prototypes until I refined the device into something useful. That being said, developing a business plan, figuring out how to go about selling the hand, and creating a company around it were all incredibly satisfying learning experiences.
Where are you headed after graduation?
After graduation, I'll spend the summer working on the Atlas Arm in my lab in Farmington, trying to get it out to as many people as possible. Then, I'm off to Pittsburgh to work as a Creative Technologist at Deeplocal, which is kind of like an advertising agency, but we build experiences instead of advertisements.
What will you miss most about UConn?
I'll miss all the enthusiastic and intelligent people I've met throughout my four years here. People that have challenged me, told me I'm wrong, or thinking incorrectly; people that I've collaborated with, competed against, and lost to; people that have inspired me, lifted me up, and encouraged me. They have definitively made me who I am, and for that I am grateful.
New Graduates Enter a Good Job Market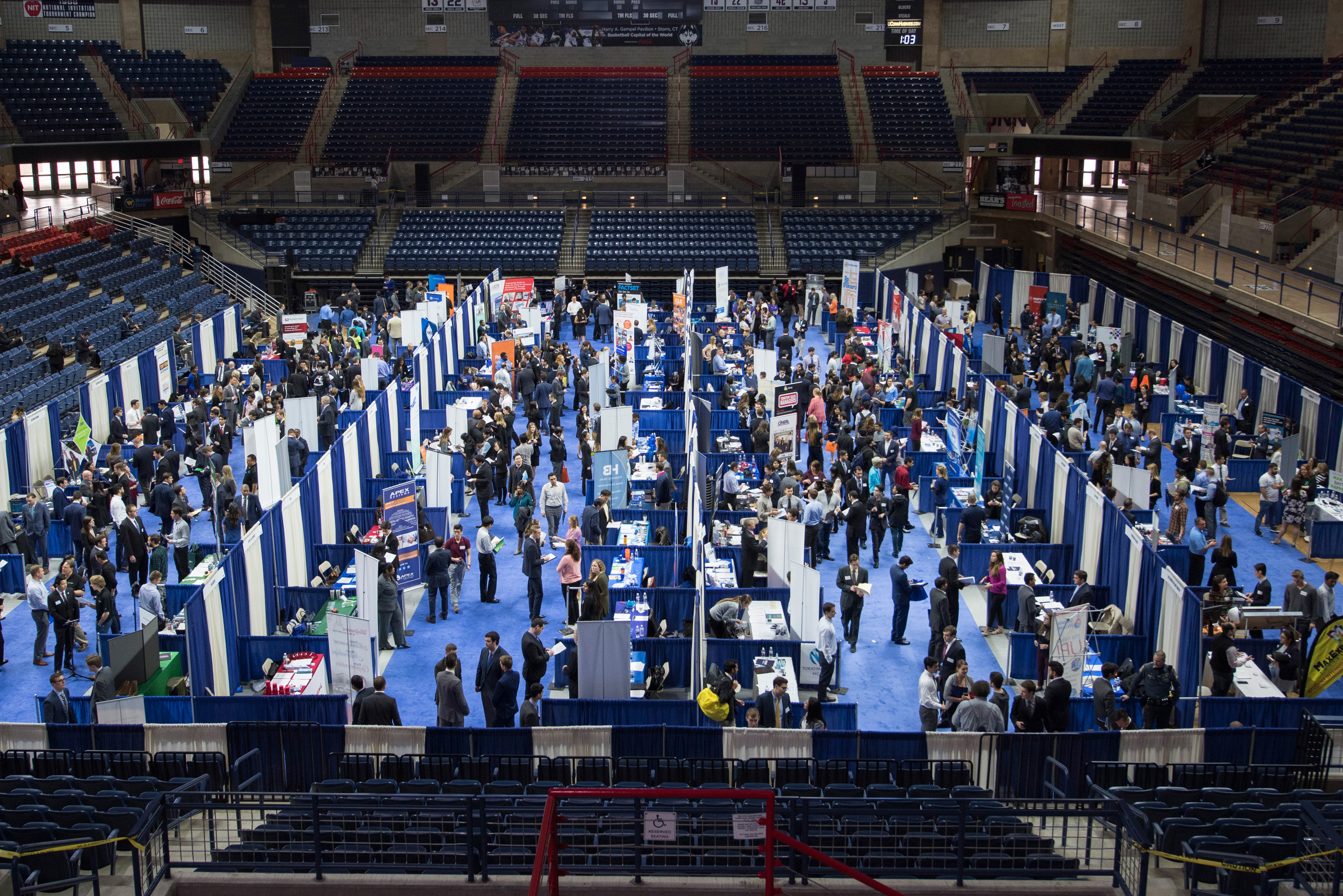 Employment forecasters describe a good job market for new graduates, and that means employers sometimes need to do a little work to attract top candidates.
Dan Murphy '06 recruits UConn students for finance, risk, credit, information technology, and sales at Synchrony Financial, the consumer financial services company based in Stamford.
"The competition for top talent at UConn has definitely increased," says Murphy, who is vice president for mobile development. "For us, it becomes a matter of explaining how much value we add to career paths, and making sure students can see that."
By several measures, the job market appears solid. The annual outlook survey of the National Association of Colleges and Employers (NACE) reports employers will hire 5.8 percent more new college graduates than in 2016. And CareerBuilder found that 40 percent of employers will add new full-time employees this year.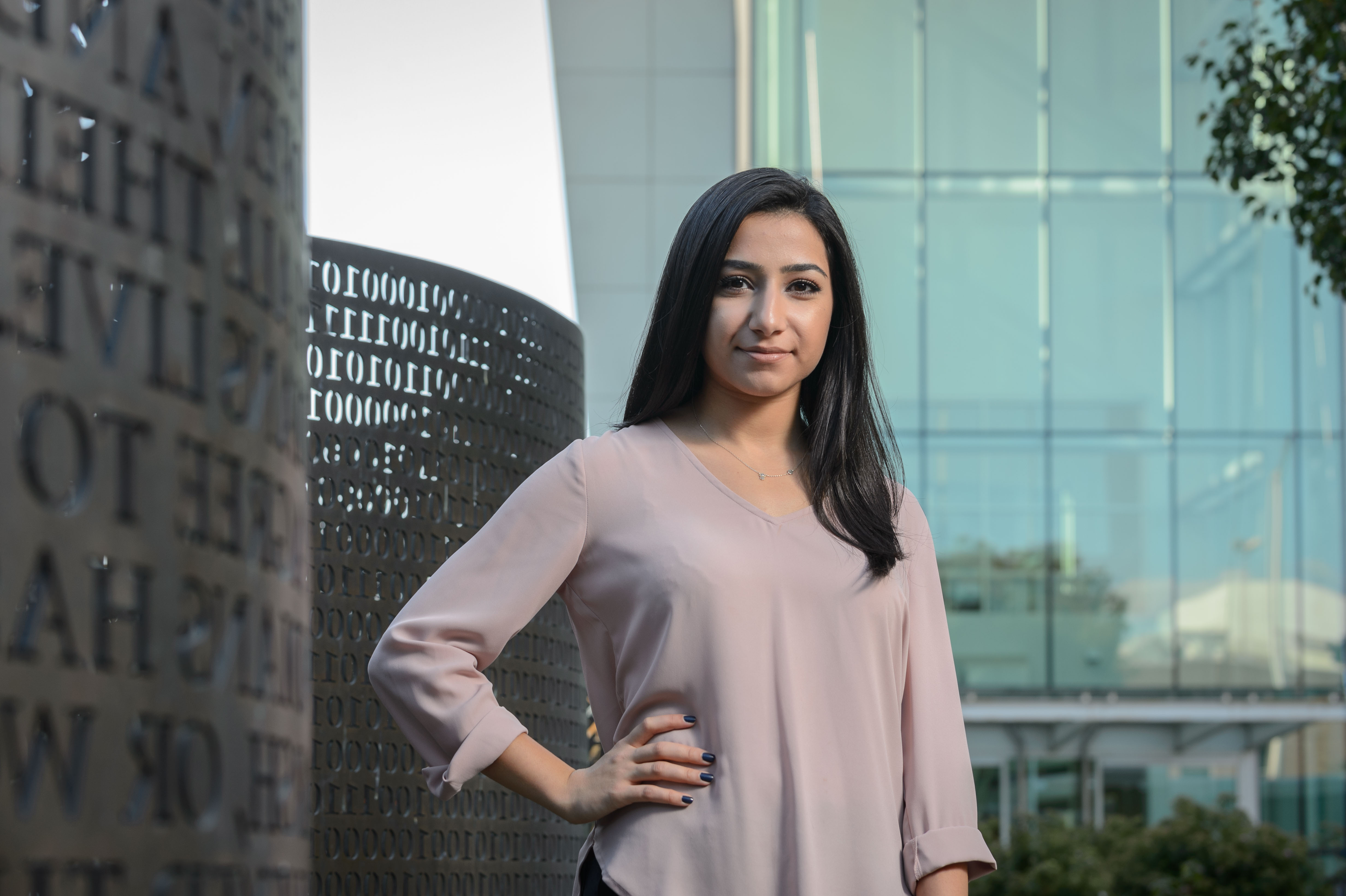 Delvin Yousif
Economics Major with a Minor in Women's, Gender and Sexuality Studies
Completed Internships at NBC Universal and MTV
Chief Financial Office of the Stamford Student Government Association
Student Assistant in the Student Activities Office
What was a defining moment during your time at UConn?
I was taking an introduction Women's, Gender, and Sexuality Studies course with an amazing professor, Ingrid Semaan, in my first year as a general education requirement. I had no idea the impact this course would have on me, as I had very little background knowledge on the topic. This course pushed me to open my mind and better understand ideas and concepts in everyday life. I gained immense knowledge, and my perspective on life had changed drastically. One class was not enough for me; I decided to minor in Women's, Gender, and Sexuality Studies and continue to look for ways to get involved through activism for causes I really care about.
Who have you met here who has already had an impact on your future?
During my time at UConn, I met many great people, including my peers, professors and staff members. The relationships created with these individuals have shaped who I have become in my four years and will remain with me forever. One specific person who's had an impact on my future since the moment I met her is Gayle Riquier, Coordinator of Student Activities, to whom I was an Assistant for all four years at UConn. I was very timid when I first met Gayle and she was able to make me feel comfortable enough to come out of my shell and truly enjoy myself during my college career. She's always brought out the best in me and I move forward grateful as ever to have had her as not only a boss, but a very special friend.
You elected to take advantage of internships at NBC Universal and MTV, what did you enjoy most about these experiences?
Working with NBC Universal and MTV were amazing experiences during my college career. Pursuing an economics degree, I ever expected to see myself in the television industry, but after my first internship with NBC Universal, I knew it was where I belonged. I worked on the set of two daytime shows and loved every minute of it. There was never a dull moment in television and that was my favorite part. One minute I could be screening a show, and the next minute I'd be out running to getting props for new skits. Soon after, I worked with MTV in their Time Square offices, which was unbelievable. These internships taught me to display very high levels of professionalism in the workplace, especially when I was working with producers and talent.
Where are you headed after graduation?
After graduation, I will be taking some personal time to travel and do some exploring.
What will you miss most about UConn?
What I will miss most about UConn is the wonderful activities and events that took place everyday that truly brought the campus to life. Students always came together and enjoyed each other's company. From stuffing huskies, to attending workshops, and even to riding bulls, there was never a dull moment on campus and that will be the one thing I will miss the most.
---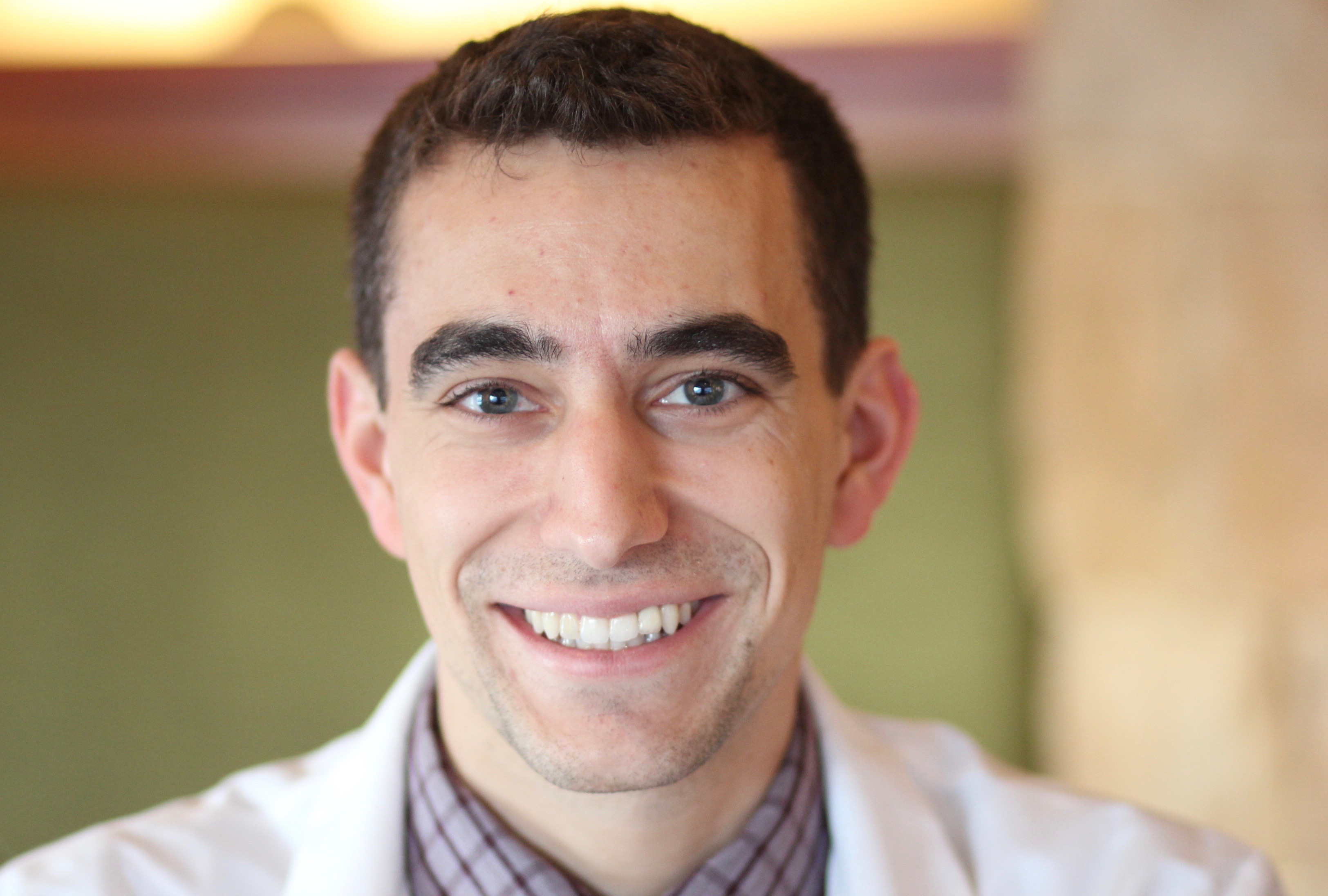 Jason Funaro
Doctor of Pharmacy
Third-generation School of Pharmacy graduate
Member of Rho Chi National Pharmacy Honor Society
Ran in 2017 Boston Marathon
What was a defining moment during your time at UConn?
I'll never forget my 20th birthday, as it marks the day I decided to apply to pharmacy school. Before this, I had many long discussions with family, research mentors, professors, and the very supportive advisors and finally had come to the realization that a career in pharmacy would be a good fit for me. That night, I set my sights for UConn's pharmacy program and registered for the pharmacy admission test. Four years later, I'm now ready to graduate and have never looked back.
Who have you met here who has already had an impact on your future?
The outstanding faculty here at UConn have helped to shape my future. Countless professors have helped me to bolster my résumé with research opportunities, figure out the right career path for me, and find internships that have immensely helped to prepare me for my future career as a pharmacist. Even though UConn is such a large institution, the professors here have been more than happy to take the time to sit down with me and provide some much-needed guidance.
As someone who participated in the running club since you first arrived as a Freshman, what did you get out of that experience?
Joining RunUC (UConn's Club Running team) was easily the best decision I've made at UConn. Besides helping me avoid the infamous "freshman 15," being a member of the club has provided me with lifelong friendships, the ability to travel to and compete against schools across the country, and the opportunity to build upon my leadership skills by serving as the club's treasurer for two years.
Where are you headed after graduation.
Even though they ruined my March Madness bracket, I'm still excited to be spending the next year in Durham, North Carolina to complete a PGY-1 pharmacy residency at Duke University Hospital. Before the big move, I'll be enjoying a part of my final summer vacation by backpacking a segment of Appalachian Trail with other UConn alumni.
What will you miss most about UConn
I'll miss the seemingly infinite opportunities UConn provides to try new things, the running club, and the meal swipes into the dining halls. Like any good Husky, I'll be missing the Dairy Bar most of all.
Read more about Funaro here.
---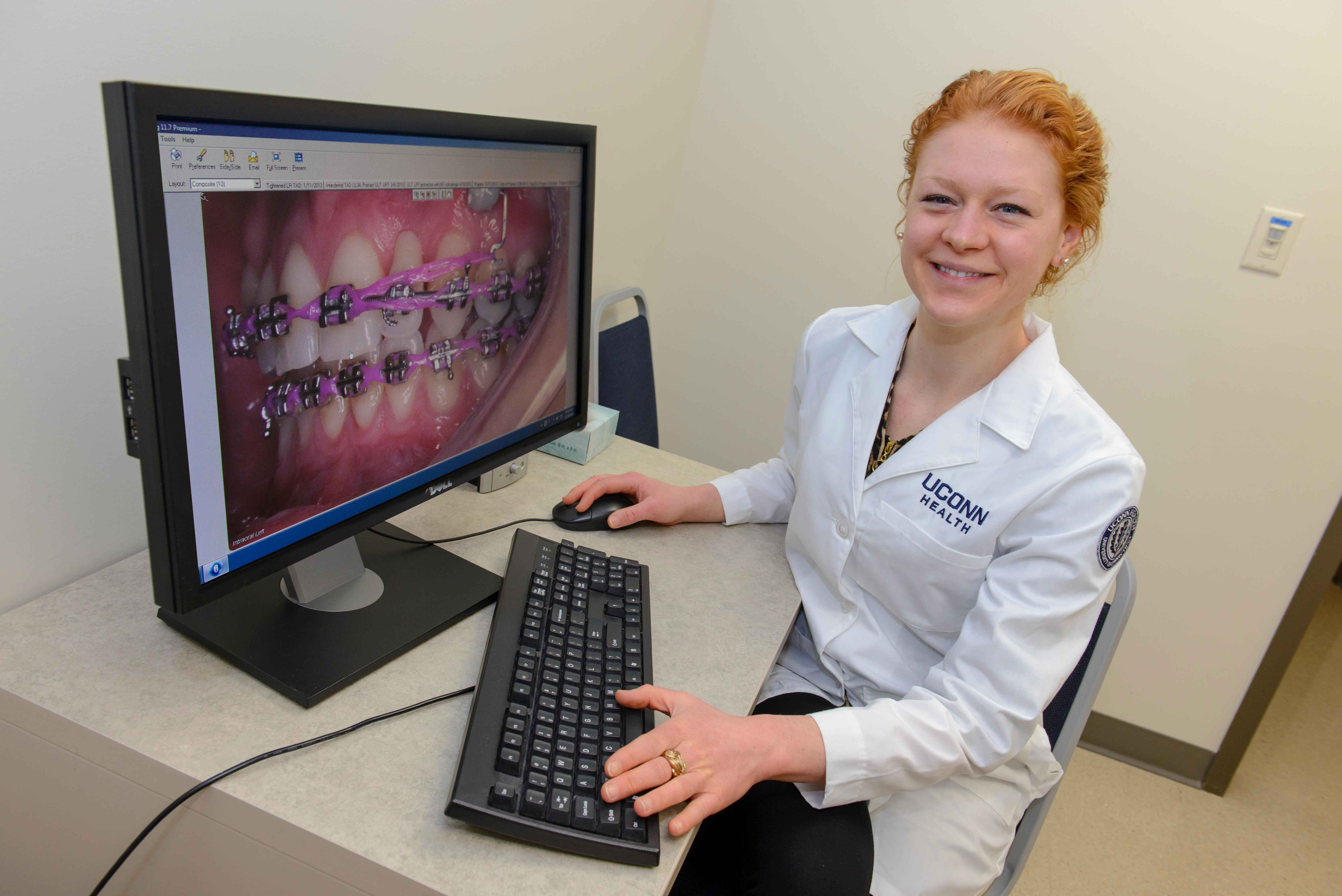 Carolyn Bradford
Doctor of Medicine in Dentistry
What was a defining moment during your time at UConn?
​Doing a root canal on a live human for the first time ever was one of the most defining (and, frankly, terrifying) moments of my UConn career.  This procedure was not my first patient encounter -- I had previously done cleanings and some fillings already -- but it was the first patient encounter that made me nervous.  I had done the procedure multiple times on the mannequin, but making the jump from a hunk of plastic to a living, breathing human is a really big step.  What makes this moment so memorable for me is how I got through it.  I prepped as much as I could beforehand, but, just as importantly, I was working with very patient faculty who knew that this would be my first time and were willing to helicopter-mom the procedure as much as I needed.  Also, I could not have asked for a better patient!  Her faith in my abilities and trust in my judgment gave me the strength I needed to approach the procedure with confidence and composure (plus, the fact that she chose to listen to a Harry Potter audiobook during the appointment only made the situation better!).
Whom have you met here who has already had an impact on your future?
​The dental faculty as a whole have shaped me into the dental provider I am currently and the dentist that I will be as of May 8th.  They took me from the point of wanting to BE a dentist, to wanting to be A BETTER dentist.  I would love to someday work part-time in an academic facility like UConn to reciprocate that which I received by having this sort of profound effect on future dental professionals.
What about your experience as a UConn dental student do you expect to carry forward into your career?
​I have been able to treat a very diverse body of patients here with a wide variety of needs, and, as a result, I am acutely aware that there is no generic treatment plan that works for everybody.  My time at UConn has truly instilled in me a genuine appreciation of the concept of treating the person and not the tooth, and I know that, going forward, this concept will underpin all of the future dentistry that I do.
Where are you headed after graduation?
​Virginia Commonwealth University for a two-year orthodontics residency.
What will you miss most about UConn?
​As tempted as I am to say that I'll most miss being able to walk to school each day like I did here, what I truly will miss most about UConn is the people. I have felt very welcomed here (though I am not a Connecticut native, as it were), and I really do feel a bond with my talented and all-around-awesome classmates.  While I'm sure that other dental schools have close-knit classes, I will staunchly maintain that there's something special about MY class here, and I will sorely miss each and every one of them as we travel our separate ways, spreading improved oral health and sparkling husky smiles wherever we go.
Caps & Gowns Changing From Black to Blue
The sea of graduates assembled for this year's commencement ceremonies may bear more of a resemblance to an actual sea than in previous years.
The traditional black robes in use since the University started using caps and gowns in 1907, are being replaced with robes of a new color: navy blue.
There is no momentous reason for switching colors other than the fact that the University's cap and gown vendor, Oak Hall, offered another option – a shade of deep blue pretty much identical to UConn Blue, said Cara Workman, director of university events and conference services.
"Utilizing UConn Blue makes it a bit more personal than the black caps and gowns," said Workman.
The gowns also have a "green" aspect to them.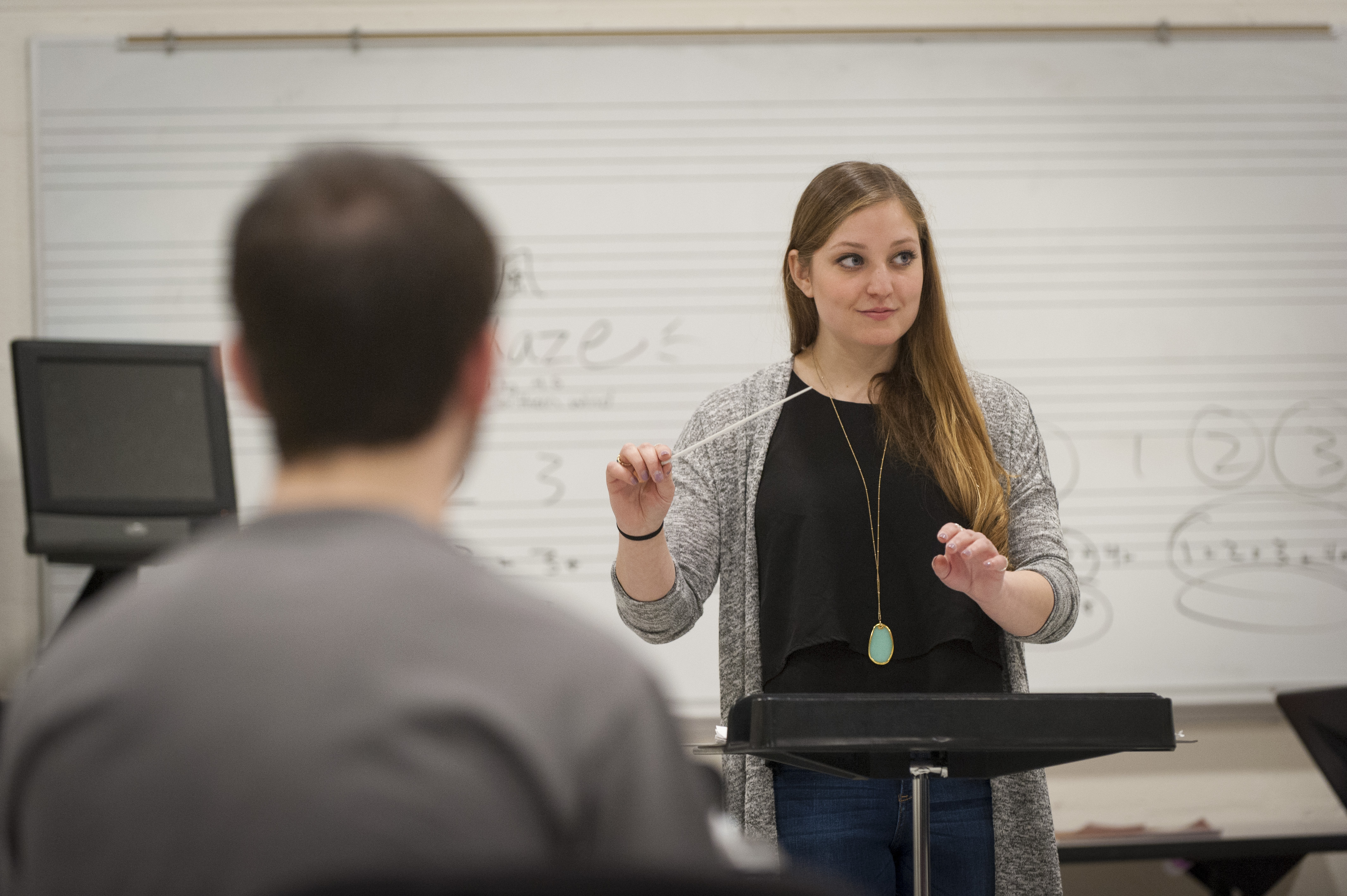 Jamie Wisset
Music Education Major
Member of UConn Choir
Member of the Alpha Epsilon Phi Sororit
Member of The Chordial
What was a defining moment during your time at UConn?
I don't think that I have had one singular defining moment while I have been at UConn. Being at UConn has definitely helped to shape me into the person that I am today, but there have been many amazing moments that have had a lasting impact. Among some of these moments was joining my sorority, Alpha Epsilon Phi where I met some of my closest friends and had many leadership opportunities and amazing memories. Another moment was joining the a cappella group, The Chordials. Being a part of the group has given me the chance to perform with many talented people and has helped my confidence grow hugely.
Who have you met here who has already had an impact on your future?
I have met so many amazing girls in my sorority and my a cappella group. Some of these girls have become my roommates and best friends, and I'm sure they will be my future bridesmaids. Many of the teachers in the music program have also helped to shape who I am. They have showed me what it means to be a true leader and I have learned so much from them.
As an active member of the UConn Choir, what did you enjoy most?
My favorite part of being in UConn Choirs was traveling to Ireland and Germany last spring break. It was really fun getting to explore Europe with my friends while also getting to sing in some of the most famous churches in the world. It was also a great bonding experience that made our choir sound even better than it already did.
Where are you headed after graduation?
I am actually in the five-year Music Education Program, so I will be at UConn for another year pursuing a master's degree in education. After my fifth year, however, I hope to be teaching elementary general music.
What will you miss most about UConn?
There is a lot about UConn that I will miss. I will definitely miss always being on the beautiful campus and all of the opportunities that being here has provided me, but I think that the thing I will miss most is getting to see my friends every day.
---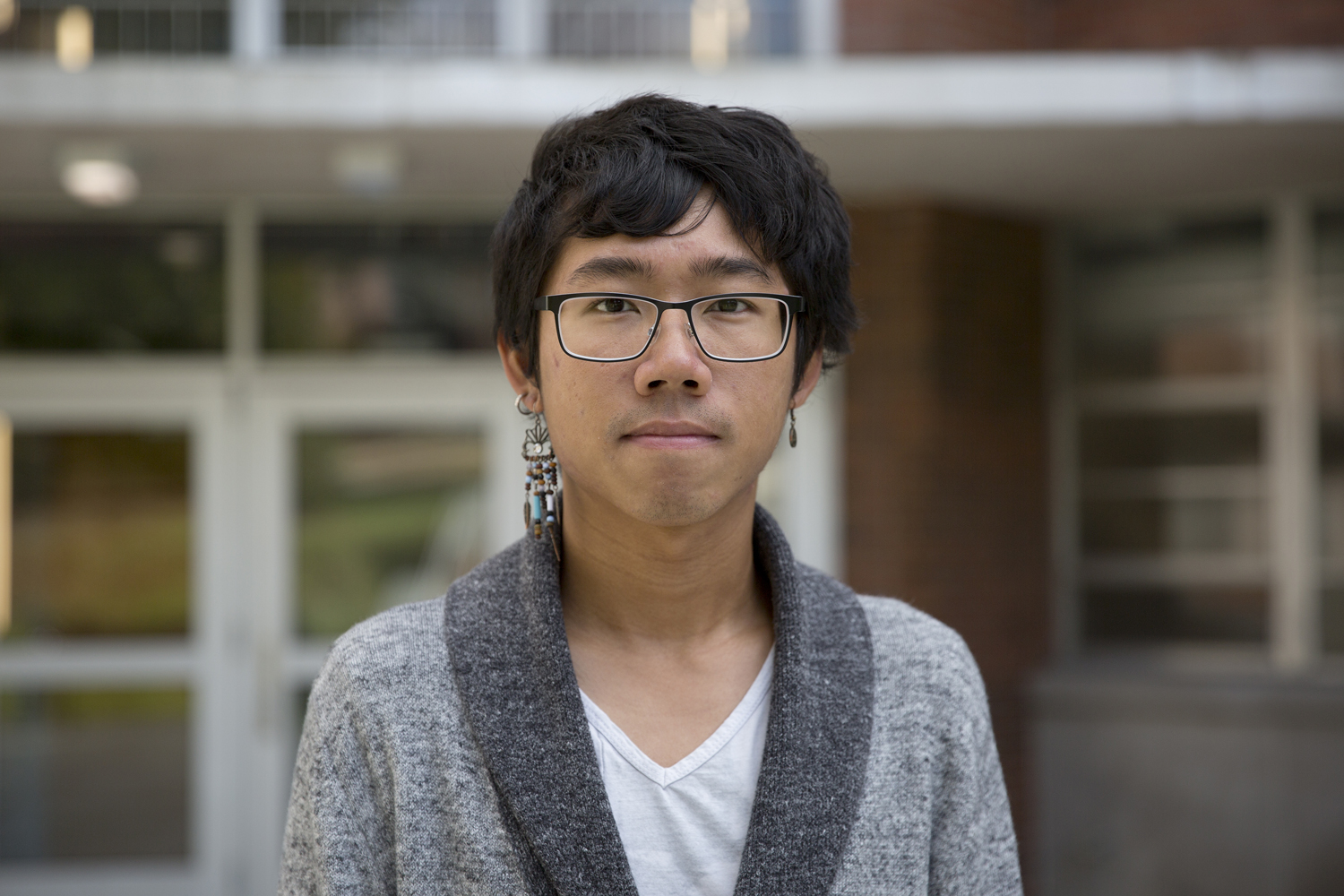 Yuan Zhang
Applied Mathematical Sciences and Natural Resources Double Major
CLAS Dean's Fund Undergraduate Scholarship Recipient
Member of the Marching and Pep Bands
Participant in Active Minds
Why did you choose these areas of study?
I ended up switching majors five or six times. I really didn't know what I wanted to do for my first three semesters. But after extensive research and talking with my advisor, professor of natural resources and the environment Thomas Meyer, I ended up majoring in math and natural resources. A natural resources major is composed of several small majors. The program I'm in is called geometric concentration, and it's all about satellites, geographic information systems, global positioning systems, and geodesy, which is the study of Earth's size, shape, and gravitational field. It's very different from what you'd expect of a natural resources degree.
What involvement at UConn has been the most meaningful to you?
I started playing French horn my senior year in high school, but I started playing more seriously at college. Now I play French horn and mellophone, which is the marching band version of French horn. I'm in marching band and pep band, but I've also been in symphonic band and concert band at UConn. It's become my entire social life, to be honest! It's a huge family. I'm from New Jersey, so if I want to go back I have to take a six-hour bus and I try to avoid that! But band is like a second family to me. Everyone is very supportive, and it's fun! It's good physical activity as well.
Band takes the majority of my time, but I was also in Active Minds, which is a mental health advocacy group on campus. If you see the yellow flags on campus for suicide prevention week, that's Active Minds. I've become gradually busier and unfortunately can't make it to their meetings anymore. I wish I could get more involved again, because mental health is a big thing for me. I think it's really important because I got through a tough time a while ago. Helping other people know it's going to be okay and to be able to support them is really important to me.
What has been your favorite course?
I really like mathematic modeling, which is basically using math to create models that explain things like networks, carbon decaying, or metabolism! We get to use math to explain these processes. I'm taking this with postdoctoral fellow in mathematics Vyron Vellis. I'm doing honors conversion for this course, which has me modeling global warming.
How has UConn shaped you as a person?
I wasn't a citizen until last year. I lived in China for 15 years, and I've been here for seven years now. My four years in high school were awful. I was very shy. But my experiences at UConn have made me more open-minded. Freshman year, I joined the band sorority, which was a very encouraging environment, and it made me more able to speak openly. I'm an observer, and watching all that goes on here has made me more ready for the real world.
What are your future plans and career goals?
I hope to go to either Ohio State University or Rutgers University in New Brunswick to study geodesy. It's a very unknown field, but Ohio State has a great graduate program for physical geodesy, which focuses on gravitational fields. Rutgers' program is more about global positioning systems (GPS). They're good at different things, but I like both programs. I want to be a professor of geodesy or math some day. I like to learn things, and research is a great way to keep learning. But at the same time, I like to teach and help people.
If you could give an incoming freshman some advice, what would it be?
Not everyone is fortunate enough to know what they love coming in. There are a lot of cases where people come in with no idea! It's good if you really know what you want to do, but it's okay if you want to change your mind. Just try different things and you'll figure it out. If you work hard for something you aren't going to be happy with, then good luck. So just take your time to figure out what you want to do, and don't stress about it. I was stressed because my family put pressure on me. "You should be a doctor, you should be a lawyer, or an engineer." Now, I'm none of those things, and I'm happy about it. But really take your time. You will be able to finish on time.
---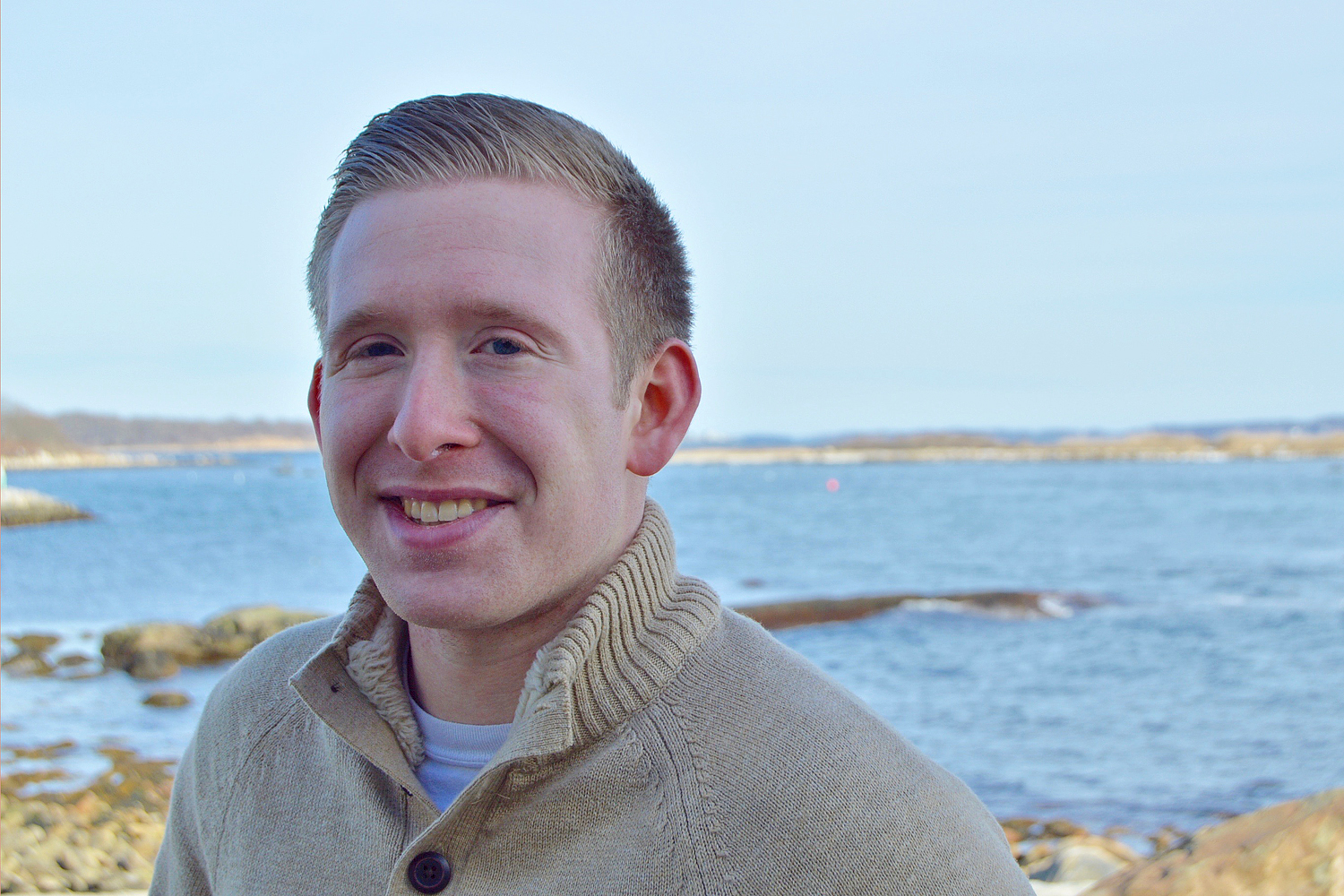 Matthew Laccera
Marine Sciences Major with a minor in Mathematics
Kitchings Family Scholarship Recipient
Scuba Club
Kayaking and Sailing Club
Member of UConn Makes a Difference
Why did you choose to study marine sciences?
It all started when I was young. My mother used to take me to the Norwalk Aquarium a lot, and we would visit Cape Cod frequently. I was constantly near the ocean and I've always been interested in it. I was looking back at an old yearbook from 5th grade recently, and even back then I wrote that I wanted to be a marine biologist! So even though I'm not on the track to be a marine biologist, I am working in ocean-related sciences. It's definitely my passion.
Who was your favorite professor?
My favorite professor is associate professor of marine sciences David Lund, because I have worked so closely with him since my freshman year. I took Introduction to Oceanography and a Geological Oceanography course with him. He's a very relatable person, and he always tries to connect with you. He figures out how you see and understand things, and then tries to accommodate that. He's become more than a teacher to me. He's taught me a lot about the field, and has been a mentor and a big inspiration for me to continue pursuing science as a career.
What has been special about your UConn experience?
The ability to conduct research at such an early stage in my academic career is incredible. I figured I'd get to do this level of research in grad school or for a Ph.D., but after my first semester, I was already in a lab doing work. This opened up a lot of opportunities for me, including me getting to go to Australia to conduct my research.
Professor Lund and I went to Australia to learn a technique for conducting analysis on the boron and calcium levels in foram shells. One of the people that developed the technique for looking at those ratios was a professor at the Australian National University in Canberra. I spent six weeks in Australia learning from him and preparing our samples. It was actually a great experience for doing work independently. Professor Lund was only there for about the first 10 days or so, and then he left it to me to finish up the work myself. After all the work was done, I got to have a little vacation time. I went up to Sydney and then further up north to dive on the Great Barrier Reef, which was probably one of the best experiences of my life.
What have you been researching?
I've been involved in paleo-ocean research for the past four years. We use proxies available in the environment like sediment composition and ratios of isotopes and trace elements in shells to glean information about how the oceans and environments have evolved over time. Part of my research has involved looking at these little microscopic organisms called foraminifera because their shells incorporate certain elemental ratios that we can use to figure out different things about the environment they grew in. What I've looked at are the ratios of boron to calcium inside their shells to study changes in carbon storage in the Atlantic between 10,000 and 20,000 years ago.
What are your plans after you graduate?
Ultimately, I think a professorship is what I'd like to pursue, because I like research and getting to work with other people. I'm currently working for Health Education and Safety in Connecticut, which provides kids with a nice place to go after school so they can have community support and homework help. I love teaching and working with others. So I definitely want to go on to graduate school. I just got accepted to a master's program at the UConn Avery Point campus with Professor Lund, which is looking like a great opportunity. But I'm still looking at a few other programs as well, to get a good idea of what all my options are.
What at UConn prepared you for your future career and life?
Being at Avery Point provides you with a great sense of community. You know everyone in your class and every faculty member knows your name. Getting to be in such a supportive community is really beneficial for getting you out the door and gaining experience doing a lot of different things.