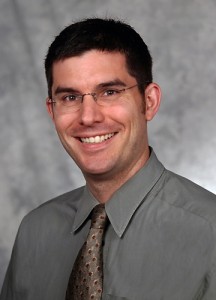 Failing to take heart failure seriously can be a deadly mistake. Heart failure, the weakening of the heart's pumping ability, contributes to 300,000 deaths each year.
About five million people in the U.S. have heart failure and its leading causes are coronary artery disease, high blood pressure and diabetes.
Experts at the Heart Failure Center, part of the Pat and Jim Calhoun Cardiology Center, are dedicated to every aspect of the diagnosis and treatment of heart failure. Services range from cutting-edge technologies such as cardiac MRI, bypass surgery, angioplasty, implantable cardiac defibrillators and cardiac resynchronization therapy to one-on-one patient and family education by physicians and skilled nurse practitioners.
Dr. Jason Ryan, co-director of the Heart Failure Program, says the Health Center's innovative "Hospital to Home" program helps keep heart failure patients at home and out of the hospital. "We provide 24/7 access via telephone to our cardiac nurses and cardiologists," explains Ryan. "Also, every patient is scheduled for a follow-up visit with a physician or nurse practitioner within seven days after discharge. Studies suggest that a seven day evaluation helps keep patients from being readmitted to the hospital."
Health eChat

Dr. Jason Ryan talks about heart failure, a condition that affects over 5.7 million individuals in the U.S.

Listen to the Podcast >
The Heart Failure Center has been nationally recognized by the American Heart Association for its high quality care. Additionally the John Dempsey Hospital consistently scores in the top tier of institutions nationwide for heart failure core measures, an assessment of overall hospital quality for heart failure.