Who: Jim Laurino – A Connecticut Perspective
Mara Sfara – Cloud Over St. Maarten
Where: Celeste LeWitt Gallery – Food Court
When: Now through March 28, 2012, daily 8 a.m. to 9 p.m.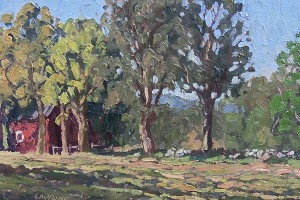 About the artists: Jim Laurino started painting at a young age, focusing on marine subjects under the tutelage of notable marine painter Carl G. Evers. Laurino eventually developed a passion for landscape painting and for the past five years his work has been almost exclusively executed en-plein-air, in the open air. His coarse and deliberate application of color creates rich and vibrant representational artwork. His works have appeared in numerous juried exhibits across the state and hang in private collections.
Laurino, a resident of Burlington, studied design and color theory at the University of Connecticut and is a member of the Lyme Art Association. In addition to his artwork, Laurino makes the frames in which they hang.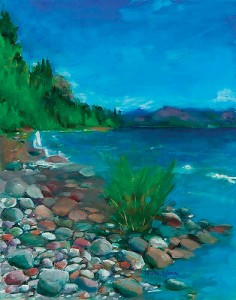 Mara Sfara's paintings use color and light to capture the essence of her subject, whether it is in a portrait, still life, landscape, seascape or skyscape.
Internationally, the artist has exhibited at the Galleria de Arte Santos in Leon, Spain and at the Museo Metropolitano in Buenos Aires.  Her numerous shows in the U.S. include participation in a traveling art show sponsored by the Institute of Hispanic Culture, Houston, and exhibitions in museums, private and public institutions and other venues in New York, California and Connecticut.
Her works are in many private and public collections as well as galleries here and abroad.  Sfara is a member of a number of art groups in New York and Connecticut and a National Sculpture Society Coast Guard Artist. In addition to her master's in fine arts, she holds bachelor degrees in English and Film Criticism and Science of Nursing.  Sfara, a resident of Farmington, is also known for her whimsical bronze sculptures.
---
Follow the UConn Health Center on Facebook, Twitter and YouTube.