Since the 1700s, one of the early African-American cultures in the United States has been the Gullah community in the corridor between North Carolina and Florida, where people from West Africa, many from Sierra Leone, were enslaved to work on rice plantations. Two UConn music professors in the School of Fine Arts are using a National Endowment for the Humanities grant to research the history and culture of the Gullah people, and develop research-guided activities for elementary and secondary school teachers.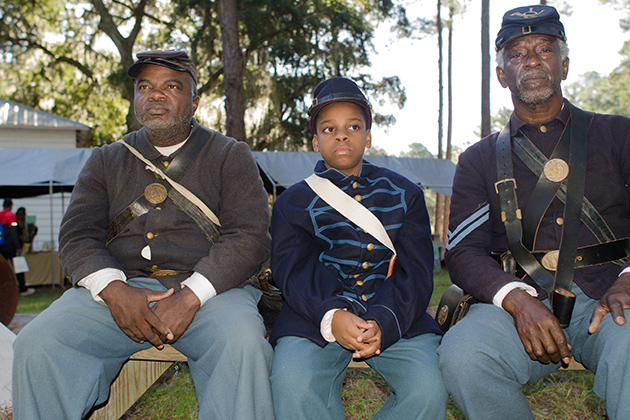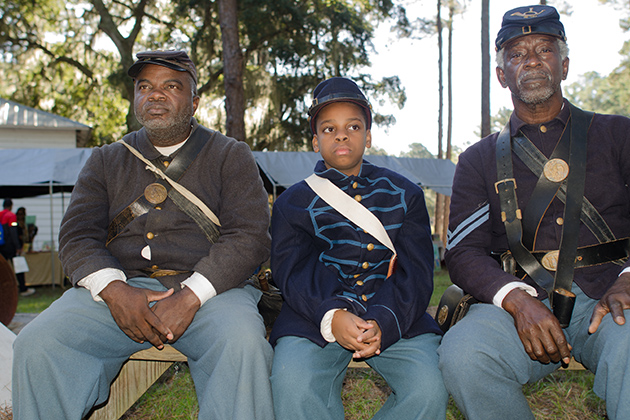 "Strong community life and geographical isolation contributed to the Gullahs' ability to continue a cultural tradition and preserve more of their African heritage than other African-American groups in the United States," says Robert Stephens, professor of music and a specialist in world music. "As a result, the history, stories, beliefs, and creative expressions of the Gullah are critical antecedents to African-American culture and the broader American mosaic, as we know it today."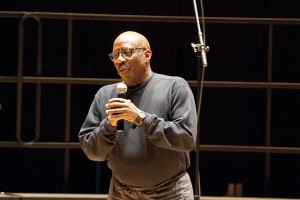 Stephens and Mary Ellen Junda, professor of music and a specialist in the Kodály Method of music education, will lead a workshop for K-12 teachers from throughout the nation next July in Savannah, Ga., and the Sea Islands in the Low-country regions of Georgia and South Carolina, which are major centers of Gullah culture. The Landmarks of American History Workshop –  "Gullah Voices: Traditions and Transformations" – will provide 80 participants with the opportunity to visit key sites in South Carolina and Georgia, as well as learn how to use archival resources and cultural artifacts of the Georgia Historical Society.
The workshop and research conducted to develop it is funded by a $180,000 grant, which is the largest single-year NEH grant made to UConn faculty in many years.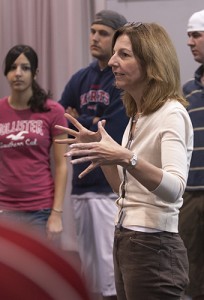 The two scholars bring a wide-ranging skill set to the development of an innovative curriculum for educators. Stephens has connected African-derived religion, music, and culture between Cuba and the United States. Junda has expertise in American folk music, particularly children's folk songs and singing games, including serving as artistic director of The Main Street Singers, a children's choir, and as founding director of the UConn Treblemakers Children's Choir.
"The artistic expressions of the Gullah cover a vast range of endeavors that deal with perceptions of the past, recalled through a collective cultural memory," Stephens and Junda say in their grant proposal. "Cultural memory refers to the relationship between what people create and how they unlock and re-discover these creative expressions in cultural practices over time. Music, art, and storytelling articulate the joys, taboos, fears, and perseverance in their daily lives; these art forms allow community members to constantly define and re-invent communities and relationships."
The scholars emphasize that their aim is to examine the social factors of music, art, and storytelling, which they say will provide "critical understanding" of the differences in migration patterns, demographics, and lifestyles for European Americans and African-Americans and how these histories are documented. They say that because of social circumstances, and the European historical preference for the written word, the creative history of Gullah has not received just attention.
"A primary goal of our project is to present the equal worth of oral and written traditions for acquiring information," says Junda.
Junda and Stephens have traveled to Georgia to conduct original research on Gullah culture, which included attending such traditional activities as prayer services and musical performances, as well as interviewing community elders, religious leaders, performers, and local historians.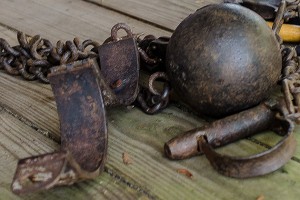 Through the project, teachers will experience Gullah culture directly as they are given opportunities to hear performances by groups and participate in traditional activities with visits to sites such as The Penn Center, a national historic landmark of Gullah culture, in St. Helena, S.C.; and Hog Hammock, Sapelo Island, Ga., the last Gullah community on the Sea Islands. The workshop faculty includes a cross-section of scholars, cultural historians, artists, and musicians who specialize in Gullah culture.
NEH panelists who reviewed the grant proposal praised the comprehensive approach that Stephens and Junda developed for the project.
"The intellectual significance of the project's proposed study of Gullah culture and music … is excellent and beyond question in its depth and breath," one panelist wrote.
Stephens and Junda have already started to incorporate some of their research findings into courses for UConn students. They are developing an interdisciplinary minor in Global Arts and Culture to provide students with the opportunity to explore the arts and their role and function in the everyday lives of the people who create them.
With the multimedia approach developed for the project – including the use of performances, sound recordings, and video – Stephens and Junda will publish their research on Gullah culture in a variety of ways, including online publishing. This, they say, will allow their interview subjects, as well as themselves, to speak directly to readers and viewers. For more information about the project, visit www.gullahvoices.org.