Dr. Gail Sullivan Receives American Geriatric Society Award
Dr. Gail Sullivan, professor at the UConn School of Medicine and associate director for education at the UConn Center on Aging, has been selected by the American Geriatrics Society to be the 2013 recipient of The Dennis W. Jahnigen Memorial Award.
The Dennis W. Jahnigen Memorial Award was established in 1999 in memory of Dr. Jahnigen, and is awarded to an eminent individual with a nationally recognized, distinguished career in geriatrics education.
Sullivan's longstanding, exemplary contributions to geriatrics education,  outstanding leadership, success at educational program building, and her enormous contributions at all levels from introductory programs to the post-graduate level were all cited as the reasons for her selection for the honor. The award will be presented during the 201AGS Annual Meeting in Texas on May 4.
---
Two National Honors for Dr. Cato Laurencin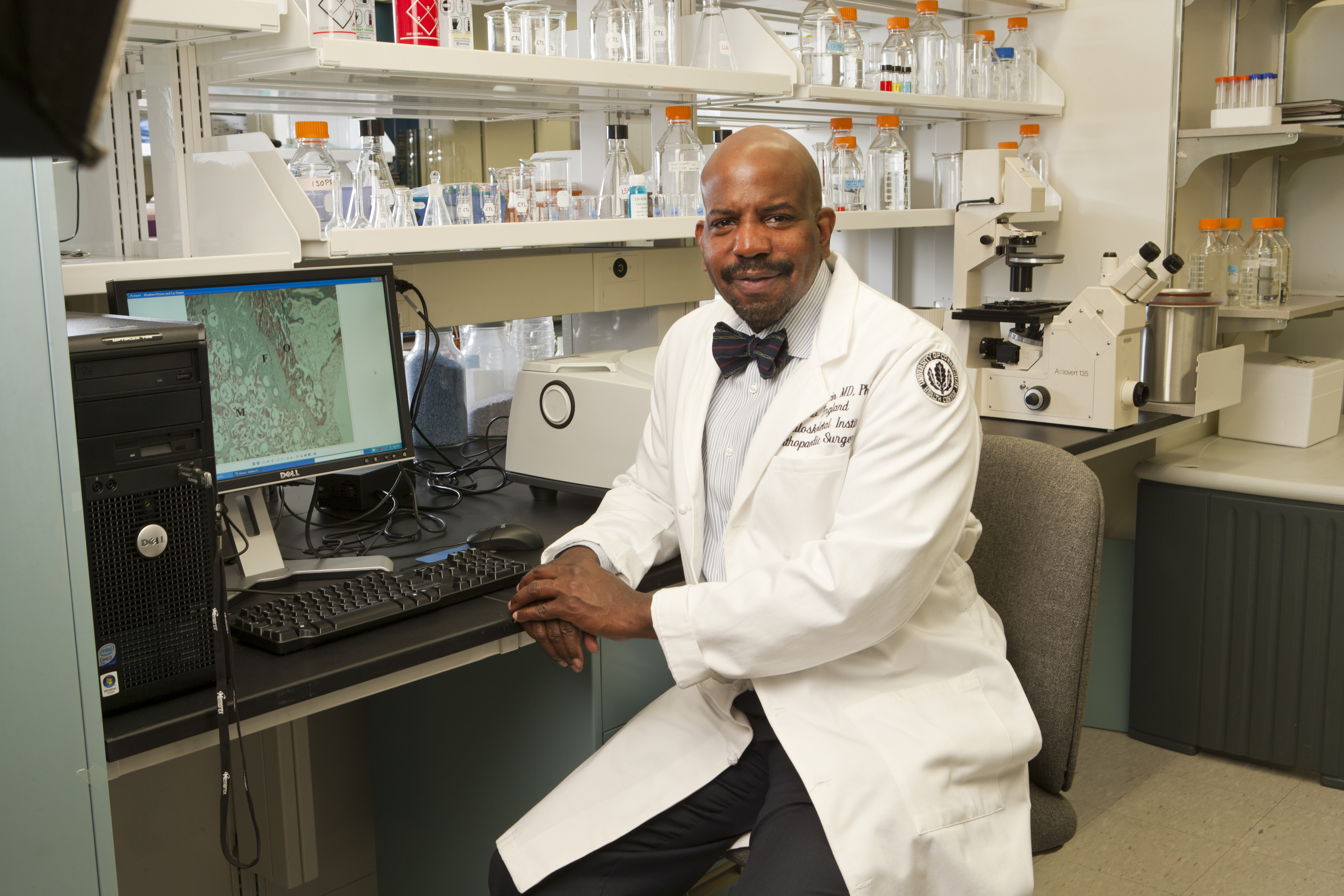 The American Association for the Advancement of Science has named Dr. Cato T. Laurencin winner of its 2012 Mentor Award, presenting him with the honor at its annual meeting Feb. 15 in Boston. AAAS credits Laurencin for taking "significant steps to ensure that the impact of his pioneering work in biomaterials and tissue engineering benefits both the research community and, through his mentoring, future scientists and engineers." The AAAS Mentor Award recognizes members who have mentored underrepresented students toward a Ph.D. in the sciences and toward scholarship, activism and community-building on behalf of underrepresented groups in science, technology, engineering and mathematics.
Laurencin also has accepted an invitation to join the National Institutes of Health's Working Group for Human Embryonic Stem Cell Eligibility Review, part of the NIH Advisory Committee to the Director, which Laurencin joined last year.
Laurencin is the Albert and Wilda Van Dusen Distinguished Chair Professor of Orthopaedic Surgery at the University of Connecticut School of Medicine and professor of chemical, materials and biomolecular engineering at the UConn School of Engineering. A designated University Professor, he is the director of both the Raymond and Beverly Sackler Center and the Institute for Regenerative Engineering at the University of Connecticut Health Center, and chief executive officer of the Connecticut Institute for Clinical and Translational Science.
---
Dr. Michael Murphy Featured in Renowned Dermatology Publication
Dr. Michael Murphy, associate professor of Dermatology and director of Immunopathology program at the UConn Health Center, is featured in the latest edition of Dermatology World, a major monthly magazine distributed to all practicing dermatologists in the U.S. and the official magazine of the American Academy of Dermatology.
Murphy contributed to an article titled "Unlocking the Promise of Personalized Medicine."
Murphy says the section "Molecular Diagnostic Testing Comes of Age" provides an awareness about the cutting edge UConn dermatology residency program. The article highlights the leadership role the department has undertaken in advocating for and moving molecular diagnostics forward in the field of dermatology.
---
Follow the UConn Health Center on Facebook, Twitter and YouTube.